Bar a few issues with consistency, Anwar El Ghazi has proven his quality on a number of big-game occasions this season. With a relatively cheap buy option on the winger, the club should be exercising it come the summer.
Words by Mark Jirobe (@VillaMarkPGH)
We're in the finals for the Football Blogging Awards. You can vote for us for the first time (or second, this counts as an extra vote) by simply clicking the button below and clicking 'post'. It really means a lot. Thanks in advance!
Anwar El Ghazi joined Aston Villa in August on loan from French side Lille. But, don't try and tell any Villa supporters that he's not made an impact during the current campaign. Aston Villa are currently on an eight-game unbeaten run in the EFL Championship and show no signs of slowing down on their way to the Championship Playoffs. El Ghazi, like so many other loan players at Aston Villa at the moment, are not playing as if they're just on a loan assignment. He and others are playing like they have a definitive desire to get Aston Villa back where they belong and that's the Premier League. 
In his latest game for Aston Villa, El Ghazi finished the match against Bristol City with a 8.34 match rating. A real Man Of The Match performance from the Dutchman also saw him place an astounding and basically ridiculous 8 key passes during the game. El Ghazi also made 69 touches on the ball with only Neil Taylor and Ahmed Elmohamady touching the ball more for the entire Aston Villa squad. 
He also claimed an assist to a Conor Hourihane goal, making it five assists for Villa this season for the former Ajax Academy winger. It almost seemed like Villa didn't mind that talisman midfielder Jack Grealish was sidelined with an illness for the clash against Bristol City and El Ghazi stepped big time. 
Again, El Ghazi is only a Villa player on loan for the time being. It was widely reported upon being dispatched on loan that there was an option-to-buy clause in the loan agreement with his parent club Lille. While many Villa supporters are very vocal about El Ghazi's work rate on a game to game basis, that seems to be the only complaint.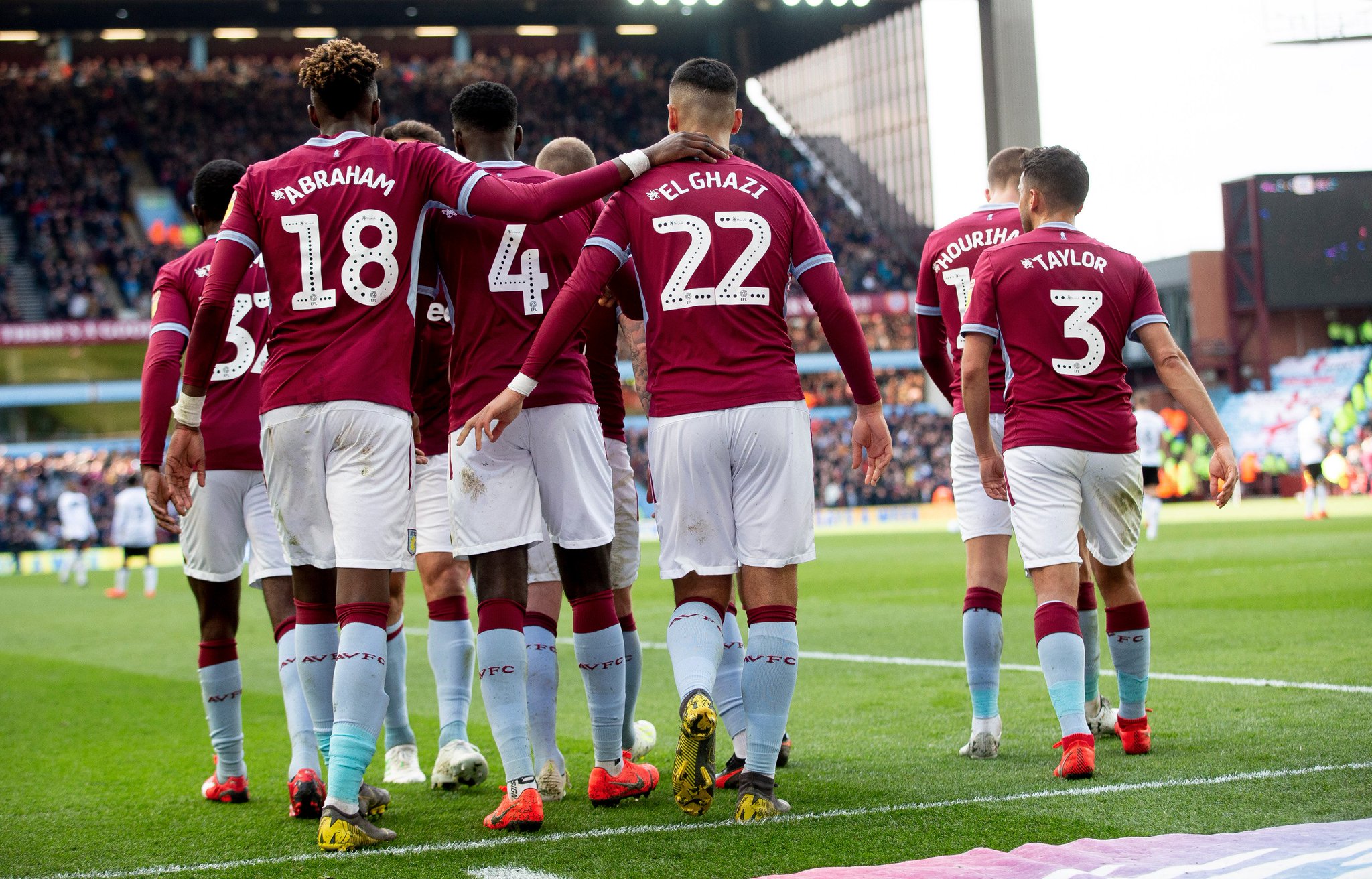 Wingers are a tricky position for most supporters to get a good opinion on. Even some of the best wingers in the world on a football pitch have games where it seems as if nothing is ever going to come good for them. El Ghazi is no different. Putting aside his consistency issues, which have seemingly gotten a lot better in recent weeks, now is the time for Villa supporters to admit that utilizing the option-to-buy should definitely happen. 
As well as helping the cause at Aston Villa with five assists, El Ghazi has also scored five goals. There are still four regular season games left for Aston Villa on their march to the playoffs, but it would be a good bet that Villa's number 22 still has some magic to show the Villa faithful. 
In his last five games, El Ghazi has one goal and two assists. Things haven't always been great for him while at Villa, but the squad as a whole had a pretty bad run during the middle of the season. But if you look at his more positive performances, the Bristol City game was pretty special. Albeit, not as special as the show that was on display in a 2-all draw away from home to West Bromwich Albion. El Ghazi ran the show with a 8.92 match rating, two goals and a 75% pass success rate. However, El Ghazi isn't just the type of player who steps up on an away day. Of El Ghazi's top 10 match ratings this season, seven of them are while playing at Villa Park. No one loves home cooking more than El Ghazi, it seems. 
Aston Villa have a real player on their hands. Anwar El Ghazi will be freshly 24 years of age by the time the Championship season is over and has shown his commitment to getting Villa back to the Premier League. Not exercising his option-to-buy clause in his loan agreement seems not only daft, but also a bit criminal as well.