Our writer accounts how it feels to see his beloved Aston Villa return to the United States of America.
Words by Mark Jirobe (@VillaMarkPGH)
We're in the finals for the Football Blogging Awards. You can vote for us for the first time (or second, this counts as an extra vote) by simply clicking the button below and clicking 'post'. It really means a lot. Thanks in advance!
Mushroom Ravioli in Marsala sauce. 
It was Mushroom Ravioli in Marsala sauce that I was making when I got the news. 
I work as a professional cook at a casino. Sadly,
Under A Gaslit Lamp
is not my full time job. I wish it were. Instead I subject myself to burns, scrapes, cuts, loud noises, chafing and mental disdain five days a week. It is not the most glamorous job one could have, I can assure you. And I have proudly done so for the past fifteen years. I am passionate about cooking. Disgustingly and vehemently passionate. The only thing I can compare that passion to is the passion I have for Aston Villa Football Club, even if I am over three-thousand miles away from Birmingham.
When one of my dearest friends and Chief Editor of Under A Gaslit Lamp messaged me to inform me that Villa was coming back to the US, all the message said was "DUDE!" with an ominous Twitter link. I thought something major had happened with Aston Villa. We've been plugging along pretty hard the past few months in a bid to win an award at the Football Blogging Awards and thought maybe some kind of news broke about that or the upcoming Bolton fixture. I didn't even actually open the message until about 15 minutes after he sent it. I saw the link, and the message… I just didn't know what the link was about. All of these thoughts came into my head about maybe a Villa player being out long term with some injury in training.
I couldn't be more wrong. I finally caught a break in the action, which is rare in my field. I take my phone out of my pocket, click the link, my Twitter app loads, and there it is. "We are delighted to announce that the club will be heading to the USA to play MLS side Minnesota United in a pre-season friendly this summer."
I audibly gasped. It felt like the beginning of a panic attack, if I'm being honest. I have lived, breathed, lost sleep, lost girlfriends, and gained amazing friends because of Aston Villa over the last twelve years. I've woken up at 6:30am to listen to dodgy radio feeds after being out and about until 3am. I've endlessly bugged local pubs to open up very early when Villa were televised, even if I was the only Villan that was going to show up to watch. I've been late to work because of the Villa. I use vacation/holiday time exclusively to watch Villa so I don't have to go to work after the match.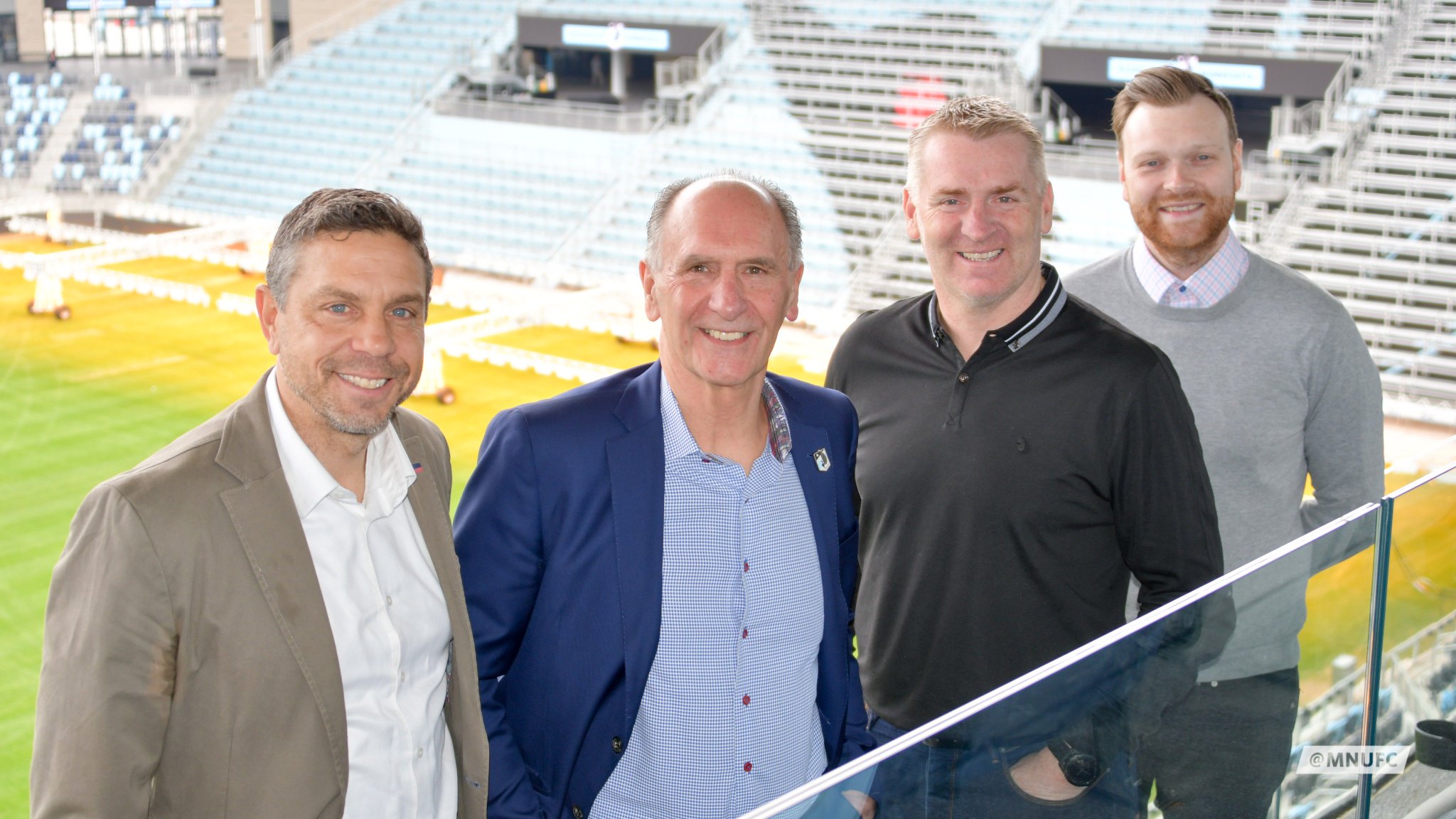 If you couldn't tell by now, Aston Villa means a great deal to me. 
After catching my breath, my brain took a second to catch up to the news that I will be going to Minnesota. I'm not even sure if I was breathing while reading the official statement from the club. The last time I saw Villa in the 'flesh' was way back in 2012, a pre-season friendly against Philadelphia Union at PPL Park. It was July 18th 2012. I didn't need to look that up. That's how much it meant to me. I had tears in my eyes, standing up in the 19th minute and applauding my heart out for Stan Petrov. I still have one of those cringy half-and-half scarves from the game as well and I wear it often due to the unforgiving Pittsburgh weather I must endure during the winter months. 
Regrettably, I missed the next occasion that Villa came back to the States. My Uncle, who is also a die-hard Aston Villa supporter, was able to attend a pre-season match in Houston, Texas in 2014. Again, working in a professional kitchen means you miss holidays and important life events. All of them. Even when Aston Villa travels across an ocean. My support has not wavered. Not through an FA Cup Final loss and certainly not through relegation. Aston Villa chose me, and I am very proud of that. I knew in my heart I'd see the club live again. It was just a matter of time and circumstance.
Come hell, high water, or low tides… I will make it to Minnesota. 
In September of 2018, I got the chance to attend my first ever North American Lions Meet-up. In case you don't know, there comes a time every year where Aston Villa crazies from all over the planet descend on a city in the United States to party and watch a game together. I pinched pennies for months, invited some mates that didn't know what they were getting into and then high-tailed it to New York City. Bright lights, big city, bigger club… I was genuinely excited.
I've never felt so welcomed by strangers in my entire life. I will save myself the embarrassment of trying to name every person that was so very kind to me, but they know who they are. This is a true testament to just how massive and how amazing Aston Villa is. It was surreal meeting these people I've shared comment sections with on social media for years upon years. We sang, we drank, we laughed, we celebrated Conor Hourihane's free kick goal against Blackburn Rovers…and we drank and drank and drank, then we sang some more. It was the first time in my 30 years on this Earth that I got sick of the taste of beer. 
Alas, here we go again. A great adventure with even greater people. July 17th 2019 may just be another day for some, but for myself and so many others, it will be very different. It will be a family reunion of sorts, a collection of Villa supporters from all over the globe. Some of us obviously do not know each other personally and that's okay. Because when you have a collection of human beings that are as passionate about Villa as we are 'across the pond', things can get pretty interesting and very, very loud. The camaraderie on display is nothing short of spine tingling. Some of us, including myself, don't have the means to get to Villa Park when we please but that doesn't matter. An army of Claret & Blue will be present in Minnesota. You can bet on that. You wouldn't be wise to bet against us, surely.  
When the pre-season friendly against Minnesota United is streamed via YouTube in July, make sure you listen closely. 
You'll hear just how much we love Aston Villa.