Conor Hourihane is not afraid to get hurt for his team-mates or Aston Villa, as shown on a number of occasions – and fans should applaud him for his passion.
This isn't the first time we've had to write something like this, but Conor Hourihane has to be favoured amongst his team-mates for the sole reason that he always seems to have their backs, regardless of the situation. Perhaps, Jack Grealish has to be the most grateful.
We say this because on at least two occasions, Jack has been the target of something that required his team-mates attention, and Conor Hourihane was the first to be there.
Example number one, was last seasons Play-Off Final against Fulham, where Jack Grealish was stamped on by Ryan Fredericks. Hourihane was one of the first players to rush to Jack. There was another situation within the Play-Off final that saw Jack, who was already on a yellow card, square up to a Fulham player in retaliation to a challenge.
Conor grabbed Jack and ushered him away, caring enough to put himself between the two players, and averting any kind of crisis had Jack Grealish been sent off. He was smart here, saving Jack from making national news and potentially a summer of vitriol from Villa fans should he have been red carded.
Another example is the attempted attack on Jack Grealish in this season's return fixture of the Second City Derby at St. Andrews Trillion Trophy Stadium. The assailant ran onto the pitch and thwacked Grealish around the head with his forearm, missing the attempted punch, but knocking the Aston Villa captain to the ground.
Two of the first team-mates of Jack's that arrived at the scene, were Glenn Whelan, and Conor Hourihane – who grabbed the assailant and restrained him whilst giving him more than an earful.
In the same game, a steward was kicking and pushing both Jack Grealish and Conor Hourihane as they celebrated with the home fans after the goal from Grealish. Conor pushed the steward away and was the first person to make sure that people knew what he was doing.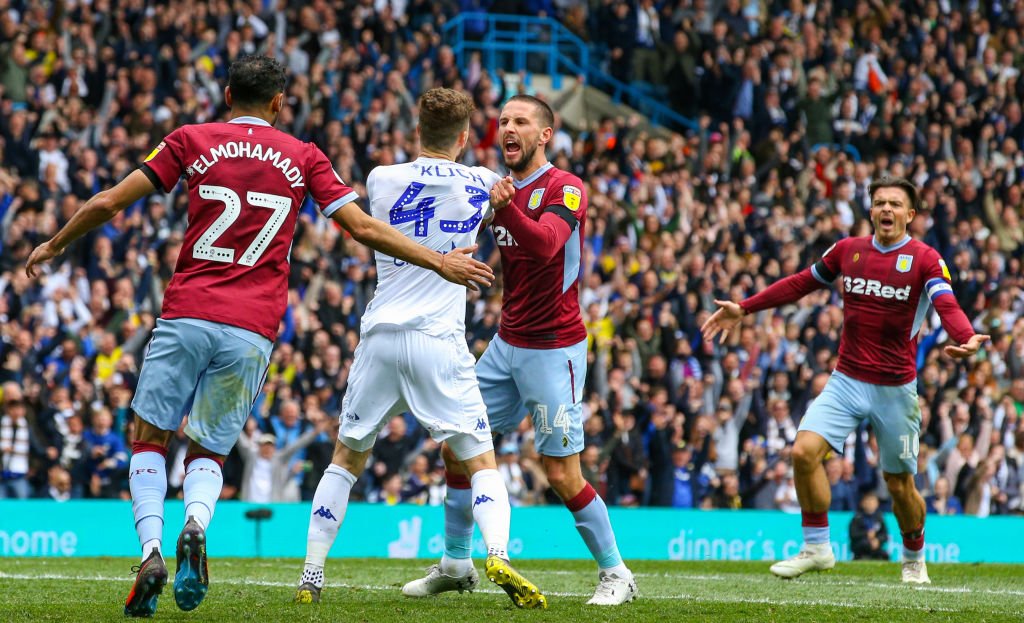 More recently, in the Leeds United game, Hourihane seemed to be in the right place to defend his team-mates, or in this case, his team's honour.
After Mateusz Klich ran from an offside position, and in a position of moral ambiguity scored past Jed Steer as the Aston Villa players did not play to the whistle and stood waiting for the Leeds players to put the ball out of play whilst Kodjia was floored, Conor Hourihane grabbed the Leeds midfielder and evidently asked him what in the hell he thought he was doing.
Through this, Conor Hourihane got a couple of jabs at himself, namely from Patrick Bamford who hooked his arm around the Irish midfielder's neck and threw him to the ground.
It might just be that our midfielder enjoys a good scrap and just tries to get involved whenever he can – but really it's more likely that he loves this club, and loves his team-mates, and is willing to get hurt to defend them, or stop them from doing something stupid themselves.
Granted, Hourihane's reaction was rather heated in today's instance, but he's still a player we need to be so, so proud of.