Whichever current or former member of staff that executed the signings of Tammy Abraham and today's goal scorers John McGinn and Anwar El Ghazi last summer needs to be praised for their transfer nous.
Words by Regan Foy | @FindFoy
______________________
Here we stand, just a few short hours after Aston Villa confirmed their place in the Premier League next season. 
There's been tears, there's been joy, and there's been a whole load of swearing, drinking and exceptional football. 
But whoever outlayed the transfer policy of the football club last summer, with financial restrictions in place, deserves the upmost amount of plaudits.
Whether that was Steve Bruce, Christian Purslow, Jesus Garcia Pitarch or even a member of the scouting team – the recruitment this season has been nothing short of spectacular and has seen the Villans win the Sky Bet Championship Play-Off Final.
Last summer saw the likes of Tammy Abraham, John McGinn and Anwar El Ghazi join the club, albeit with two of the players joining on loan. 
But nobody would know the impact of the latter two players, John McGinn and Anwar El Ghazi, on Aston Villa's promotion outlook.
Tammy Abraham played a huge part in the season as a whole, scoring twenty-five goals to ensure that Aston Villa stayed within contention of the Play-Off picture, so that signing surely cannot be overlooked.
John McGinn endeared himself to the Aston Villa faithful from the offset, and would eventually be named as the clubs Player of the Season – scoring a number of important goals himself. His natural Bull Dog-ish attitude on the pitch has seen him become a true fan favourite.
Anwar El Ghazi has had a relatively hot and cold season, but has been instrumental in Aston Villa's unbeaten run and Play-Off games, and has also endeared himself to the fans, shown simply by his chant.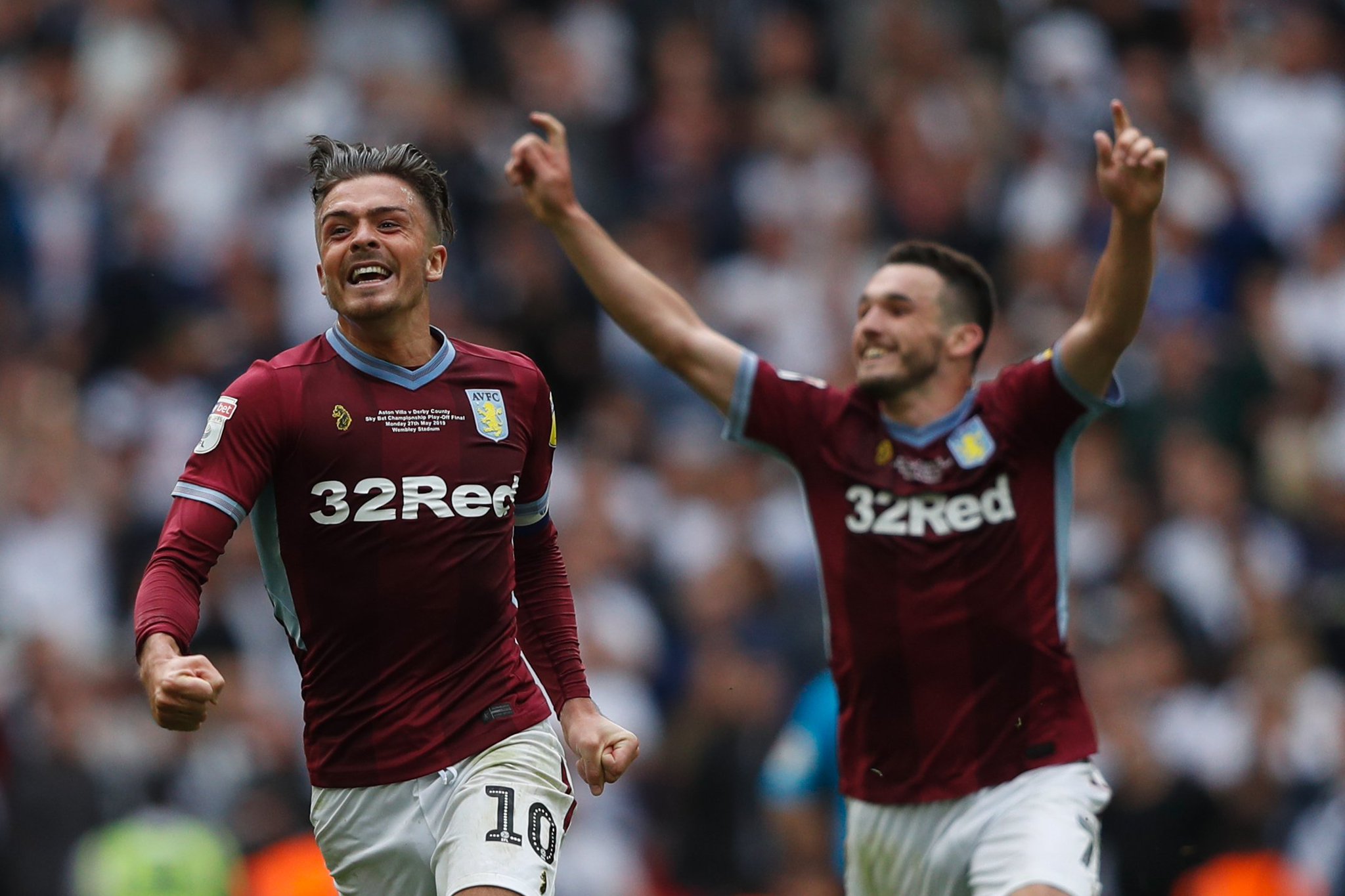 At the start of the season, not one player, manager or fan knew where the club would end up by the end of the season. But before this final game, the Play-Off Final at Wembley, they knew that all they had to do was play their game. 
And it was two of the new recruits for this season, who ultimately had the final say on where Aston Villa would end up.
Up stepped Anwar El Ghazi, who had been known to enjoy big games – as shown by previous performances against the likes of West Bromwich Albion. He was already enjoying the game today, before he opened the scoring with a diving header at the far post after an Ahmed Elmohamady cross. His move to cut inside and take a shot – which was deflected – was what resulted in the second goal too.
This goal was scored by John McGinn. The perfect end to what has been a fairytale season for the Scottish international. The diminutive midfielder beat Derby goalkeeper Kelle Roos to the ball and watched as his header trickled home to give Aston Villa a two goal advantage.
Regardless of their performances across the entire season – these two transfers counted when it really, truly, mattered. And that's something that needs to be congratulated. Whoever it was that made the executive decision to pursue these players? They can claim to have had a huge hand in getting Aston Villa back to the big time.