Aston Villa Women have completed the signing of three players and announced it first thing today.
Words by Regan Foy | @FindFoy
---
_______
Aston Villa Women have started Sunday off the right way, by announcing a triple signing.
The first of the announcements already has experience at the club, coming through our Regional Talent Club before joining Women's Super League outfit Birmingham City Women.
19-year-old Shania Hayles did not extend her contract with Birmingham City Women and was available to join Aston Villa Women on a free transfer.
The striker has represented England at youth level, and appeared eight times for her former club last season – scoring three goals – which all came in the Continental Cup.
With Tanisha Smith departing earlier this week, Shania is likely to take up the mantle that is left by Smith's departure. She becomes the second signing from Birmingham City Women this summer, following experienced midfielder Marisa Ewers.
Smith's departure was followed by the exit of Ashlee Brown, Alison Hall, Hollie Gibson and Hayley Crackle, meaning that the three signings today were almost necessary.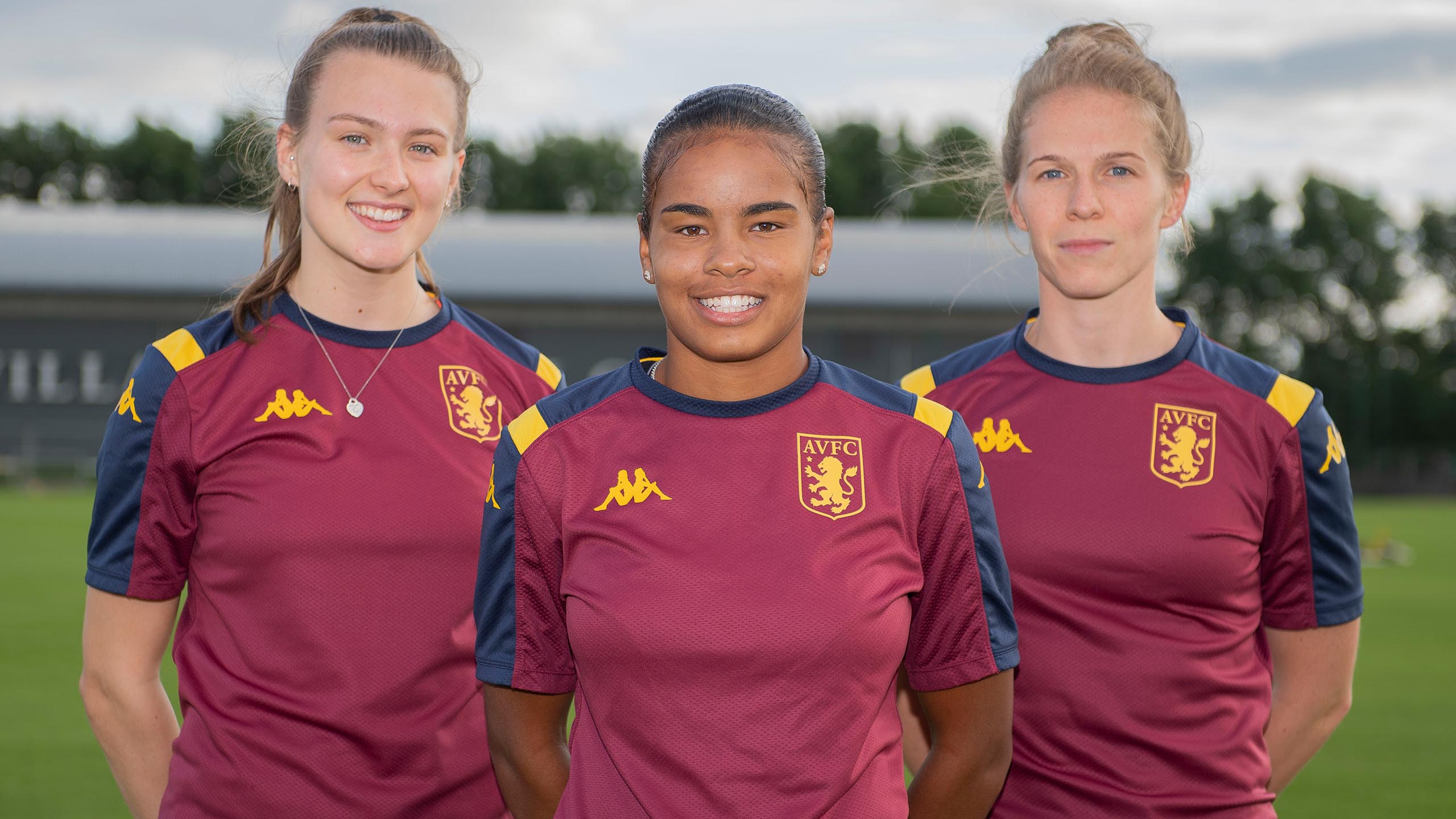 The club also announced the signing of experienced defender Natalie Haigh, who comes with a number of qualifications behind her in the Women's game.
With the departure of coaching staff this summer too in the form of Coza Mitchell, who moved to work with the Aston Villa Foundation, it could be the case that even if Haigh doesn't play much – she will be providing her invaluable experience to younger members of the squad.
The former Yeovil Town captain has struggled with game time in the later echelons of her career due to a back injury, however she spent the entirety of last season on loan at FC Nordsjælland, from newly minted FA Women's Championship side Coventry United.
The third singing came in the form of another defender and another signing from Leicester City Women, in the form of Charlotte Greengrass.
The defender had spent 10 years at the club, coming through their youth ranks, before joining Aston Villa Women as part of a 'new challenge'.