Midfielder Henri Lansbury has had a torrid time with injury of late, but with pre-season performances a marker, he should be able to silence the doubters as a rotation option this season.
Follow the writer on Twitter: @VILLAlan54
---
______
Henri Lansbury's football journey to date has been wrought with a few ups and plenty of downs, but as Aston Villa embark on their much-anticipated return to the big-time in the Premier League, there has never been a better time for him to prove his critics wrong.
Born in Enfield, Greater London, the midfielder's first big break came when Arsenal signed Lansbury after showing excellent potential in Norwich City's academy.
After making his debut for the Gunners as a substitute for Theo Walcott in October of 2007, in a 3-0 League Cup win against Sheffield United, he was described as having 'great potential' by Arsenal legend Alan Smith.
Unfortunately, he missed the second half of that season after contracting Glandular Fever, but returned to fitness to participate in the pre-season of 2008.
After making just three appearances in total for Arsenal, Lansbury's career had descended into a series of loan deals at Scunthorpe, Watford, his former club Norwich, and West Ham – where he helped the side win the 2012 Play-Off Final with a 2-1 win over Blackpool. This led to him joining Nottingham Forest the same summer for a fee in excess of £1,000,000.
His spell at Forest saw him make over 140 appearances – scoring 32 goals in the process. After joining Aston Villa in 2017, the midfielder has made 36 appearances, scoring twice.
In his limited number of appearances for Aston Villa so far, Henri Lansbury has shown flashes of brilliance – but has never truly managed an extended run of games to build on the promise he's been flirting with.
However, in this current pre-season campaign, it's clear that by shaking off his intermittent injury issues and being handed a fresh opportunity for Dean Smith, that Lansbury can start to show his true credentials – and has been impressive in his pre-season appearances thus far.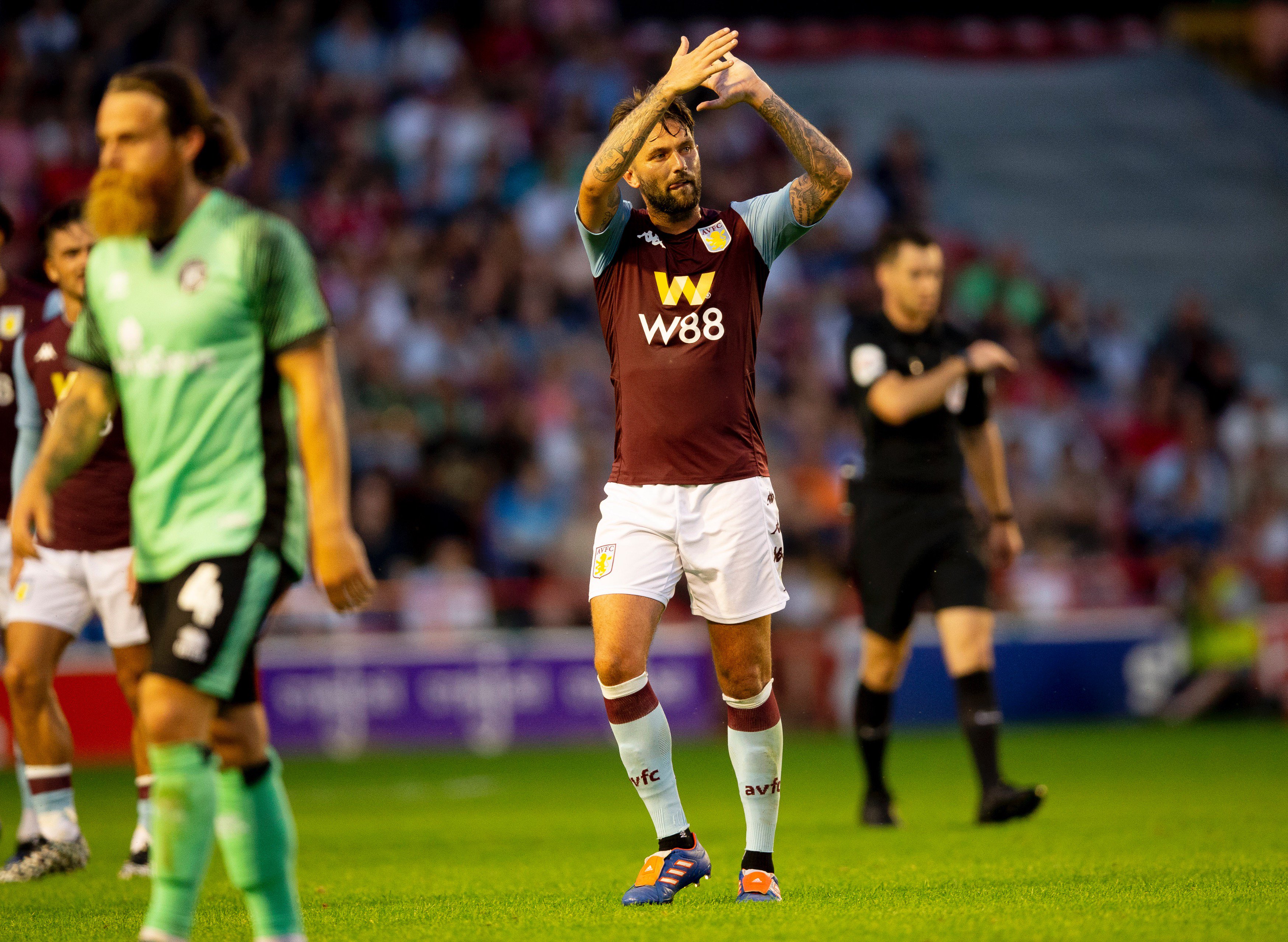 His stats in these matches speak volumes for his current form. In 45 minutes against Minnesota, the midfielder's passes found their target 10 of 13 times, which is a 77% accuracy. Since then, in the game against Shrewsbury, he boasted a 93% success rate with 14 of 15 attempted passes finding their man, and 21 of 23 against Walsall, an impressive 91%.
Over each of the games, he's attempted four long passes, all of which have found their man – and add to this the fact that each of the seven times he has lost the ball across the four friendlies, he has won it back, he's showing why he has to be considered as a rotation option.
Topping off all of these impressive stats with his neat finish against Minnesota, you can see why many fans are buzzing about his current form. With one more warm-up game to go, a hard test against RB Leipzig on Saturday – all eyes will be on the fresh and revitalised Henri Lansbury.
If he can weigh in with one more sizzling performance, he'll stand an excellent chance of extending his stay at Aston Villa past this summer.