We caught up with Aston Villa Women player and last season's Player of the Year Amy West following Aston Villa's 3-2 win against Sheffield United at Boldmere.
Follow the writer on Twitter: @findfoy
---
_____
Following Aston Villa Women's mass change across the summer, and their comeback 3-2 win against Sheffield United Women on their opening day of the new FA Women's Championship a fortnight ago, we were able to catch up with Aston Villa Women star Amy West.
This is the second time we've been able to speak to Amy, who speaks candidly in this interview about her new team-mates, the changes over the summer, and the side's quest for promotion to the Women's Super League this season.
West – who netted the opener in the sides follow-up 3-2 win (and comeback) against the London City Lionesses – was exceptionally happy at the return to Boldmere for a competitive fixture the week before.
"The reception we received was brilliant, and it was so lovely to see some new faces amongst the regulars.
Hopefully, we can encourage more people to come and watch our games this season."
This is something that is steadily improving for the Aston Villa Women, with the club achieving record season ticket sales two years in a row – and racking up the attendance of over 500 for their season opener.
Last year, they also broke their record for attendance at Villa Park, where they'll be facing Blackburn Rovers Ladies this coming Sunday, and hoping to smash their attendance record for consecutive years.
Amy is evidently excited at the prospect of appearing at Villa Park once more as a childhood Aston Villa fan.
"Villa Park is a beautiful stadium and the pitch is like a carpet. It's something you just can't help being excited for as an Aston Villa fan.
We have a job to do and will make sure we put in a great performance out there on the pitch." she hastens to add.
"We'd love to get as many people there to see what we're about."
Since the last time Amy stepped onto the hallowed turf of Villa Park, there's been a number of changes for the Aston Villa Women. They started their summer with a change of name, rebranding from the Aston Villa Ladies to the Aston Villa Women to better reflect their standing in the game, whilst the club's CCO Nicola Ibbetson was elected to the FA Women's Super League and FA Women's Championship board. There's been a lot more money invested in their facilities and resources too.
What followed was almost a direct competition with the men's side, with a range of new faces, young and old, joining the club. This included former Birmingham City Women players Shania Hayles, Marisa Ewers and Emma Follis, Leicester City stars Melissa Johnson, Charlotte Greengrass and Ella Franklin-Fraiture, as well as Natalie Haigh and Emily Syme. This was rounded up on the day of their season opener with Polish goalkeeper Daniela Kosinska joining.
Amy has welcomed the changes at the club, stating "This season we have had some tremendous backing from the club, which has provided us with more resources and facilities to help us perform at our best and reach our collective goal.
We've welcomed the change and we really appreciate it."
For the first game of the season against Sheffield United Women, there were a number of new faces within the matchday squad. She was impressed with all of the new girls, but a certain forward stood out after scoring a hat-trick to secure Villa the win.
"All of the new girls have settled in brilliantly and are training really well.
Against Sheffield United they all stood out in their own way and asserted themselves really well, but it was a team performance that relied on everyone working together at one-hundred-percent.
I do have to mention Mel for that hat-trick – that girl can score from anywhere!"
And since that hat-trick, Melissa Johnson has bagged an assist too in the 3-2 win over the London City Lionesses. She's doing all the right things both on the pitch and in training, according to Amy.
"She scores just as much in training. Her ability on the ball is so impressive.
Mel doesn't have a dominant foot, so she can shoot – and score – just as well with either foot. The league should be afraid."
But despite two wins from two and six goals scored, Amy West believes that her personal performance against Sheffield United Women could have improved as she's "had better games".
"A tweak in our formation improved things and allowed us to find spaces to get on the ball easier against Sheffield United.
It was a great performance to grind out a result against a team that will be very strong competitors in this league."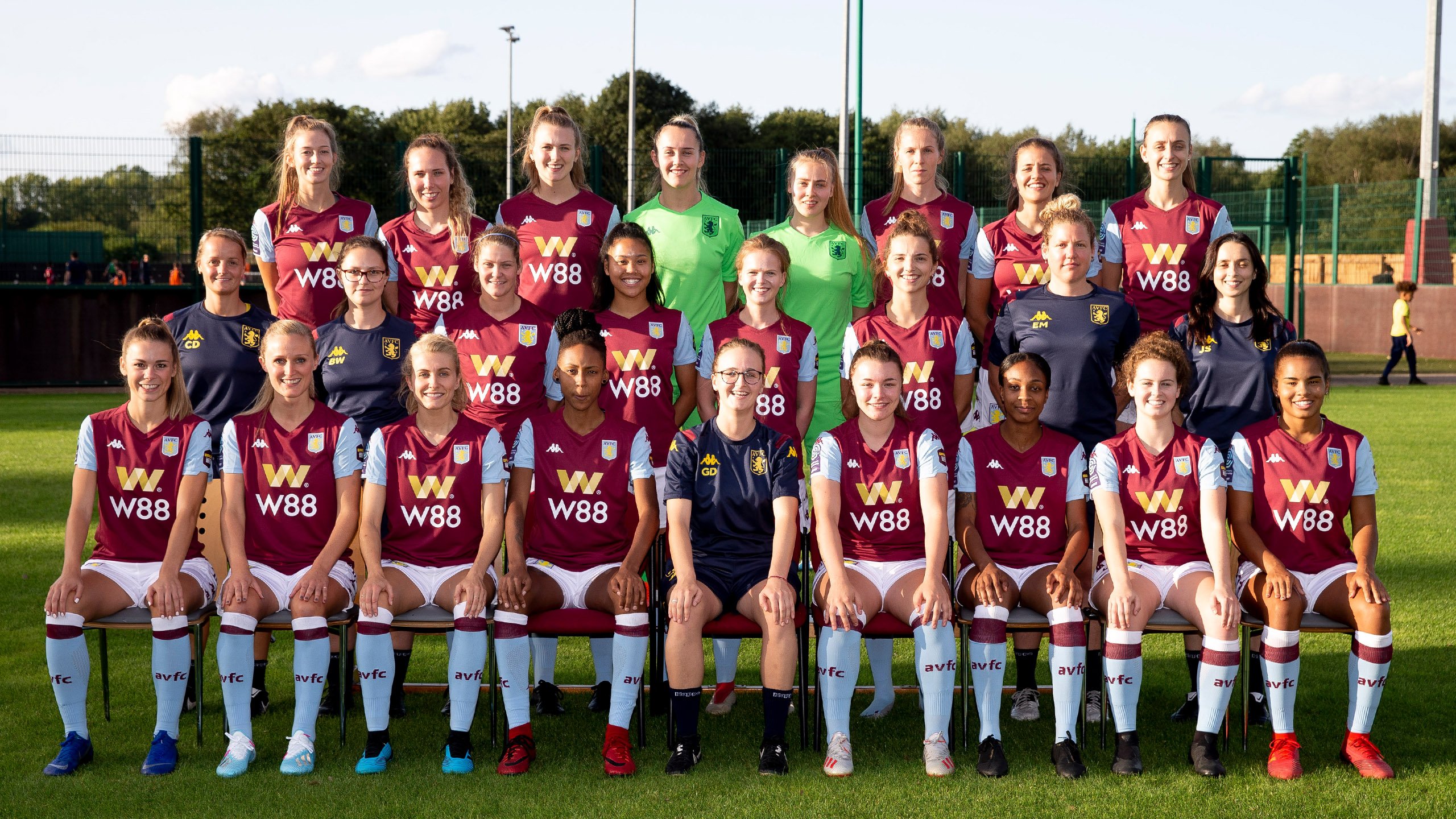 Amy also knows she still has a lot to learn as a footballer despite being awarded the Women's Player of the Season Award at the tail-end of the 2018/19 season and has expressed her desire to look towards some of the newer recruits with more experience than herself to continue to progress at Aston Villa.
"Marisa (Ewers) and Emma (Follis) have come in and impressed. They both offer brilliant technical ability and lots of experience from their successful spells at the Blues.
I'm looking forward to working closer with them and picking their brains to develop my game in midfield."
And whilst the Aston Villa Women currently sit in 2nd place after two games, they know that they've yet to be at full strength with both Players' Player of the Season Alice Hassall and young star Jodie Hutton sidelined with injuries picked up during the summer.
There's still layers to add to this squad that will improve what they can do this season, and when Jodie and Alice are back, the Ladies will be able to truly challenge for the League title.
"Both Alice and Jodie have been working exceptionally hard with their rehab and also helping the group behind the scenes.
Obviously both of them had brilliant seasons last year, and both will significantly strengthen the squad when back in contention. I look forward to seeing them back on the pitch!"
It's been no secret for the Aston Villa Women that promotion is the aim this season, and for Amy, "promotion is the biggest success the side can aim for", with the midfielder stating:
"If we focus on that then we all move in the right direction together and hopefully earn what we're working so hard to achieve."
You can watch Amy and the Aston Villa Women on this coming Sunday as they face Blackburn Rovers Ladies at Villa Park. More information regarding tickets can be found here.