We spoke to former Aston Villa forward, podcaster and pundit Stan Collymore about the Marvelous Nakamba chant that surfaced at Carrow Road on Saturday.
Words: @findfoy
---
______
Following Aston Villa's 5-1 win at Carrow road this past weekend, a video surfaced of a group of individuals involved in a racist chant about Zimbabwean midfielder Marvelous Nakamba.
Since this video surfaced, the video has rightly been widely condemned by Aston Villa fans on social media and the club has since published a strong statement in which they have called for more information about the supporters in the video – stating that the club will be dealing with the perpetrators in the strongest manner – whilst also promising increased vigilance from the club's security staff moving forward.
Ian Taylor confirmed that the club are mortified at the highest level and that they are very aware of certain songs from certain individuals, and that there is a strong message of zero tolerance from the club.
This follows after we called out certain sectors of support for their, what we deemed ignorant, song for summer signing Ezri Konsa – which perpetuated harmful stereotypes. This was meant to act as a warning to not grace the Premier League – which it since has – before being followed by the revelation of this Nakamba chant.
We spoke in an hour-long conversation with Stan Collymore, the former Aston Villa striker who has been on the receiving end of racism from fans himself in regards to the chant, the punishment, and how Aston Villa can move forward from this.
"There was no intent to hide it or change the words to something else – they actively embrace three separate racist tropes in one song. In one 20 second sentence, knowing it is being recorded."
"You would not have to search deep into some of these lads social media profiles to find memes, propaganda or even strong words that echo a far right-wing ethos."
"This is all the more relevant as we're now a week into Black History Month. If the club didn't say anything – it would have emboldened this growing little cell."
"It wasn't just the twenty or so at Norwich – I have been emailed a video from a season ticket holder from the Doug Ellis, towards the Holte – of a young boy. A lady sits in front of him and starts to sing the exact song."
"They've since asked to move to a different part of the stadium as they didn't want to hear that."
An Aston Villa fan himself, Stan has actively been going to Villa Park since the late seventies and often attended as a teenager – in days where groups like the National Front were fervently leafleting grounds in front of a captive audience – white, working-class men, who felt disconnected because of a similar rhetoric that is being exacerbated today – one that there are 'too many foreigners'.
The background of other people is easy to masquerade as an excuse for the political ills that society faces, and this makes it much easier for people to slip back into racist tropes and stereotyping that people hide behind it being 'banter'.
"These lads were fully aware of what they were doing, despite information about equality, respect and boundaries widely available."
"I don't buy that these lads, who look like they're between the ages of thirteen and twenty-one, don't understand the power of their words."
"The situation is not helped then by older generations hiding behind terms like 'political correctness has gone mad' and 'snowflakes' – if these chants and events aren't challenged then it makes it seem like it's okay."
As a city, Birmingham has been a leading light in regards to integration and multiculturalism – as has Aston Villa. There have been problems, but over the last 40 years, immigrants have assimilated well into life in Britain's Second City and the community aspects of it.
The fact that so many fans have come out to condemn the actions of the few is a strong statement by our fan base.
"The amount of Aston Villa fans who have condemned this has shown a tipping point, at least in our back yard. We're making a difference."
"We all share the same experience of this special stadium, this special club – but we need to continue that as equals."
"White working-class men and women need to speak up about demeaning chants and continue to make positive change."
The Punjabi Villans fan group came out and stated that similar events happened when they were children, that they experienced similar kinds of treatment – but since this statement, a father of one of the boys has contacted the fan group – and they are planning on meeting face to face to discuss racism from their point of view with the youngster.
Stan is keen for there to be an ability to redeem.
"We've all fucked up."
"I'm not asking for the revoking of season tickets, arrests. These were young, hot-headed lads who thought that they were giving it the big'un."
"They need to accept that they were wrong and there's creative ways to educate people going forward – I look forward to seeing what Aston Villa can do."
"Why not try a campaign over Christmas? Little viral videos, sincere and from the heart. Open and honest conversation is needed for clubs to share to people hungry for social media."
"Football, as it always has, can tackle these issues head on".
Stan moved forward to suggest that community policing at games needs to be more man-of-the-people, more collegiate. It is very much about talking, building relationships and possibly about more less visible policing, and more light-touch policing.
Placing people from the club, or club's history in the away ends or in the stands during a game. Get Stan himself, McGrath, Yorke and more to sit amongst the fans and increase the impression of an Aston Villa 'family'.
Some black players stand up, and stand out. Their team-mates should speak out too, but more often than not, the club will choose to speak for them.
The situation has not been helped by the recent scandal involving Bernardo Silva, with their "banter" and "mates" approach to the situation. It has given the impression of "If Bernardo can do it, so can I."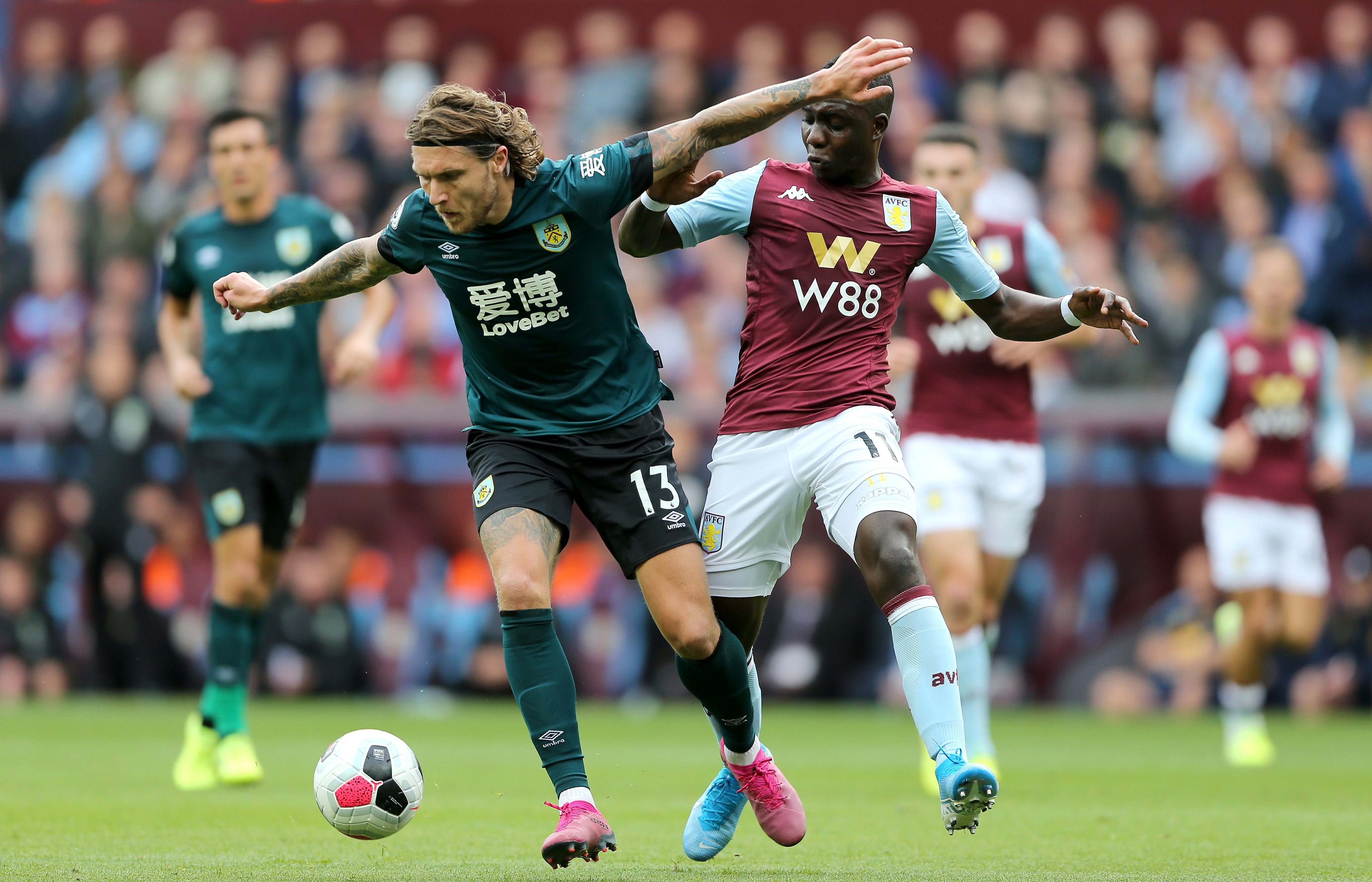 The chants, Nakamba and otherwise, are unable to be defended. Some will attempt, stating that certain parts of songs are meant as a 'compliment' – mainly when the chant is referring to the size of a black player's genitalia.
"It's not a compliment. If I signed for Villa this summer and heard that chant, I would be mortified. It would upset me."
"It demeans more than it assists. It's like making comments about a Jewish player involving money or circumcision – they perpetuate harmful stereotypes."
"Big Black Cock? References to slavery? How are these compliments? If you can't understand that, feel free to ask me – and I'll explain."
"The club should provide more interviews with Marvelous Nakamba, Mings, Konsa – they should be allowed to speak out – explain about the history, things like apartheid which happened right next door to Zimbabwe – but the club will choose to protect the players."
Collymore is sure that Nakamba will be aware of the chant, but players are told via legal protocol to generally not get involved in unsavoury events, especially via social media.
He raises a key question, stating:
"What made fans sing about Marvelous? Konsa? Abraham?"
"Those involved with these chants will say they're fond of the player – but they're using stereotypes to showcase that. If you were truly fond of the player, you'd sing something with no mention of race, or stereotypes."
"It's almost like laughing at Dwight Yorke, Tyrone Mings, Tammy Abraham, Paul McGrath – people who have provided so much to the history of this club."
Stan is eager to improve equality in the stands too – asking for fans to not just look at exceptional performers and respecting the players, but respecting those in the stands of different races, creeds and colours too.
"Reach out to each other. Speak to each other – especially when there's youngsters around."
"Kids aren't interested in race fundamentally. They learn their views from social media and adults."
"Fans feel threatened by politics that has said "build a wall", "cut ourselves off from Europe", "immigrants are taking my work" and these sensitivities are being highlighted via football".
"These kids have the resources. Football can lead the way."