The Aston Villa Content Creation community is helping to bridge the distance for fans across the world and making fans feel closer to their club.
Words: @VillaMarkPGH
---
______
"To get a broad perspective of Villa fans is something that could never be avoided with a club the size of Aston Villa."
"I think fans abroad are important for fans back home, rather than the other way around because of the amount of times that they are 'surprised' when they see the huge following we have."
"It almost opens their eyes. There will always be that little piece of home, no matter where they are in the world." says Brett Bates from Toronto, Ontario in Canada.
If you're a fan of any sports team, the one thing you want is information at your fingertips. This information isn't exclusive to individual match results or statistics in the modern-day.
Thirty years ago, sports media was exclusively radio, print and television and it weren't always readily accessible, especially at a distance from the team you kept close to your heart. It's difficult to imagine in the modern-day, but there was a period in this world where local media was the only source to hear opinions on pretty much everything.
In 2019, sport centric media is moving at the speed of sound. There are more than enough people in this vast world who wish to express their opinions in various ways. This could not be truer when it comes to sport and sport-based topics.
These personalities that wish to project their opinions into the world via various forms of media are known as 'content creators'. Luckily for supporters of Aston Villa, no matter where you live, you can find savvy and knowledgable individuals who live and breathe the club. And the content they produce sits in your hands or in your pocket, every single second, of every single day.
Aston Villa is traditionally a massive club with supporters scattered all across the world. Yet at the very same time, supporters abroad have never felt more connected to the club via hand-crafted articles, vlogs from the games, match previews, podcasts, exclusive interviews and much more. And they're all being created, every day, by supporters like you and I.
"The tools are available for fans to tell their own stories, give their own opinions, and drive their own content in a way that was never possible before."
"It's opened up a whole new world for fans that simply don't have the time, availability, or resources to get to Villa Park."
"They can not truly live vicariously through their favourite team." says Chris Fetters, from Seattle, Washington.
Not only are these Content Creators bridging the gap of distance, but they are also becoming a daily part of the lives of so many Aston Villa supporters. Many Villa supporters, expat or otherwise, are consuming content on a level that had not been witnessed before.
There are more than enough options of where to go for supporter-driven content, but supporters like Preston Petri prefer to make their daily Villa fix span across many outlets.
"I found 7500 to Holte not too long after I started following Aston Villa, and the connection to other fans really helped drive my passion forward."
"I wrote for AVillaFan while I was in college, which even helped prepare me for my future career in the sports industry."
"These days, I'm following 7500 to Holte, The Villa View and Under A Gaslit Lamp on a literal daily basis. It's my community. I know one other Villa fan in San Antonio, Texas, so my Villa family is mostly elsewhere."
"These accounts keep me connected to something that is very special to me."
That 'special' feeling exists inside the Aston Villa content creation community as well. In the background of this non-stop creation machine, most people would think there is an intense feeling of competition which would breed contempt towards one another.
This is simply not the case. It may seem farfetched to some, but behind the curtain, most, if not all of the creators get along with each other. Dan Bardell of The Villa View has featured on multiple blogs, as well as the Under A Gaslit Lamp magazine that was released this summer. James Rushton of 7500 to Holte is a close friend of Under A Gaslit Lamp, and The Villa View, and offers support to other creators regularly.
Many creators lobbied for Daniel Rolinson (Founder and former member of The Villa View), to find a job outside of our community, and he recently has.
I myself, have featured on young Ben OC's match preview videos. I've also spoken to Max Stokes of Villa on Tour to try and convince him to come to Minnesota to take in the atmosphere of Aston Villa in the United States over the past summer.
Instead of in-house fighting and immature spats, we support each other in any way we can. This type of tight-knit community bleeds into and through the content, the channels and into the world to be read, watched, listened to and criticised.
The content on official Aston Villa social media channels is enough for some supporters, and there's nothing wrong with that, but there is no denying the want and yearn for more in-depth, critical opinions about all matters pertaining to Aston Villa.
Paul Mattey is a member of the Space City Lions supporters club in Houston, Texas. When asked if fan content or official content is leading the way, he opined:
"The official site provides positive stories, as it should. For more critical, but not necessarily negative content, you need fan sites."
"I don't think there is any 'leading', they should serve separate roles."
Getting the opportunity for exclusive content is like finding a chunk of gold for content creators, and when it happens, the Aston Villa supporters response is resoundingly positive. Under A Gaslit Lamp was fortunate enough to record Christian Purslow's Question and Answer session in Minnesota when Aston Villa rocked up for a pre-season match, much to the delight of supporters worldwide.
It's this type of exclusivity that truly separates supporter content from official content. It should not be seen as a slight against the club, but more so a willingness to know what supporters want – as we are all supporters after all.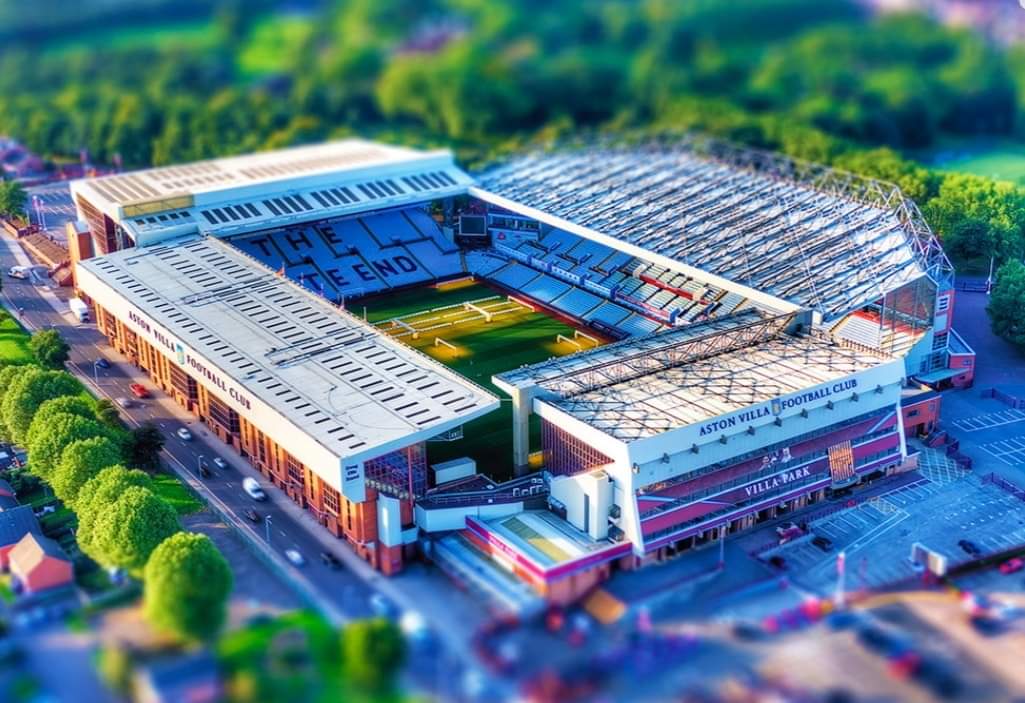 "The Under A Gaslit Lamp magazine was unrivalled. Such a cool piece to have especially after the joy of winning promotion."
"Also, The Villa View's piece prior to the final at Wembley with Dan Bardell narrating was spectacular. Another thing that made that whole event so much more special." says Preston Petri.
In some cases, fan-driven media is teaching some about the game. It may seem a little skewed to those who live close enough to Aston Villa, but there are people out there that were chosen by Aston Villa and it's majesty without previously knowing a single thing about football. Take Bryan Webster, from Savannah, Georgia, for example:
"The heat maps and analysis of the game intrigue me the most. Growing up in America, the game wasn't taught in an analytical way. "
"It was more of 'dribble and shoot' and taught as a field version of Ice Hockey."
The Aston Villa content community is growing and learning all the time. There are instances where people need to give up their content production due to a multitude of reasons, but the future is looking mighty bright.
Young content creators such as Ben OC, Max Stokes (Villa on Tour) and Jude Aston are leading the way with interviews, previews, vlogs and more. The passion of these young men in particular drips off the screen and into your heart. It's vital that the 'next generation' is praised, respected and encouraged whilst they maintain their originality, passion and integrity.
Bridging the gap between Aston Villa supporters from all walks of life, religions, colour, location and gender is exactly what Aston Villa is all about. The multi-cultural essence of Aston Villa is something that should be praised and put on a pedestal of sorts. Remember the next time you read an article, watch a video, listen to a podcast created by a content creator… this is a labour of love in it's purest form. And it's all for you. One may not always agree with the opinions or views, but it's true that you can appreciate the meticulous and never-ending work that goes into connecting Villans far and wide to a community who truly cares about them.