Conor Hourihane is the literal embodiment of what it takes to succeed in football.
Words: @findfoy
---
_______
Pictured above is Conor Hourihane training alone at the Stade De Genéve after the Republic of Ireland's defeat to Switzerland.
The Aston Villa midfielder was an unused substitute in the tie that saw Ireland fail to make the most of their opportunity to secure qualification to next year's UEFA European Championship, but instead of leaving the bench and returning to the dressing room with his team-mates, Hourihane decided to train solemnly on Serviette FC's pitch.
Conor's passion is unrivalled, spanning across both club and country as he sets past disappointments thoroughly behind him and takes nothing for granted. He has worked his way up from the base of English football to now regularly performing on the world's biggest stage – the Premier League.
Consistently working as if he is about to lose his place in either team, or working to find a way back into it as has been the case in the Aston Villa side this season, has treated Hourihane well in his career. Self-belief and confidence are two key ingredients that have served him well, and allowed him to face adversity on a number of occasions and come out roaring on the other side.
Conor is passionate about football, but even more so about his own game and improving his own performances. This lack of satisfaction with his displays, regardless of whether he has been an integral part of a game or not, has proved to be worthwhile for the midfielder.
"I'm never satisfied with my game. I'm always my worst critic."
"Maybe later on in my career, or when I'm finished, I'll look back on it with great pride – but now is not the time to look back on it, it's time to kick on again."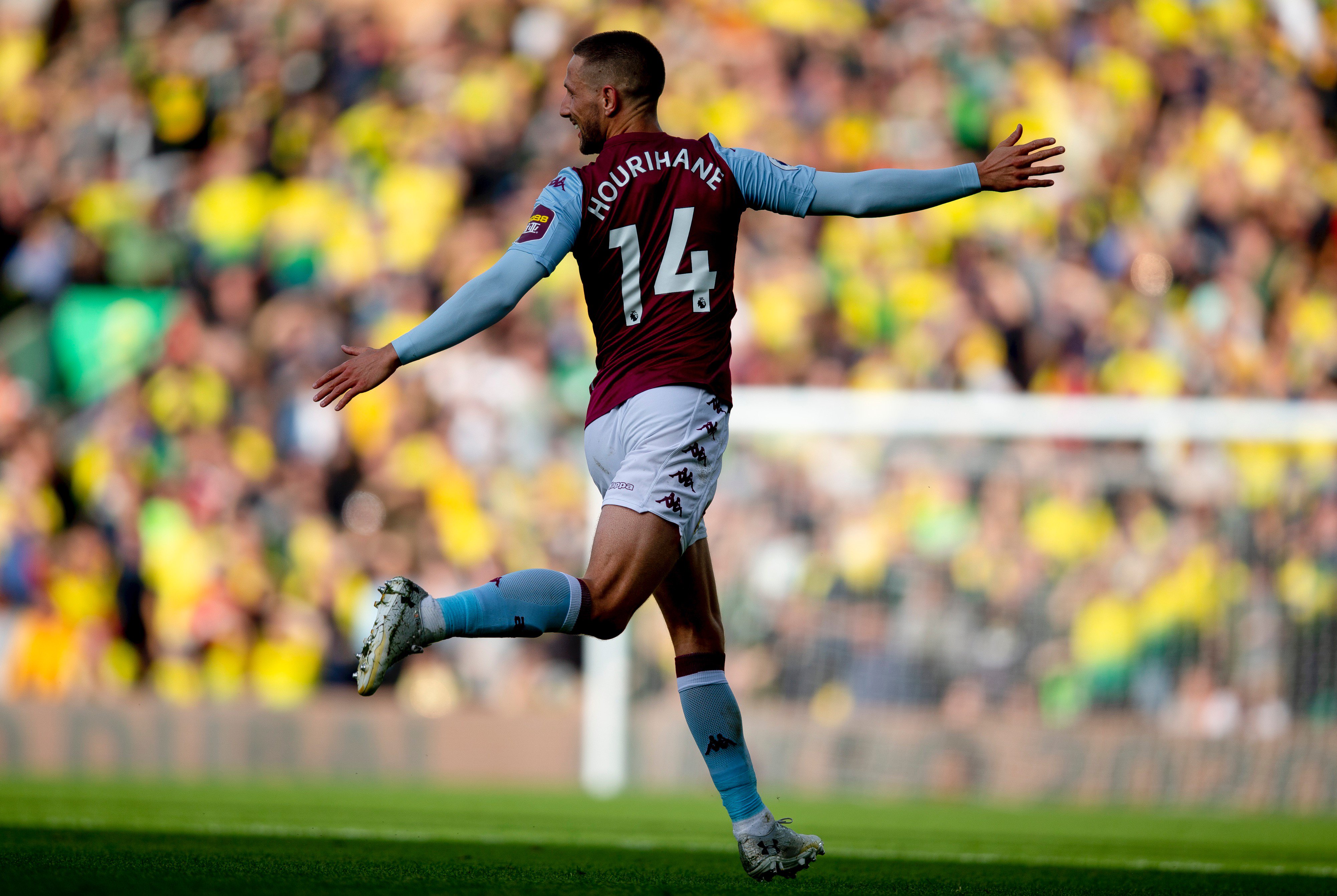 The above quote followed Aston Villa's impressive 5-1 win against fellow Premier League new boys Norwich City, in which Hourihane managed to find the net and bag an assist in a new-found system under Dean Smith which is allowing him to play the ever-important spine of his promotion winning side – Hourihane, McGinn and Grealish.
Despite being the most feared midfielder in front of goal at Aston Villa since David Platt, Conor has split the fanbase since his arrival in 2017 but has consistently found a way to bounce back after setbacks. The Republic of Ireland international was booed as he left the pitch in Aston Villa's loss against West Bromwich Albion last season, but popped up with a thunderous equaliser when the two sides met once again at Villa Park in the Sky Bet Championship Play-Off Semi-Final.
His passion, pride, and in a way self-criticism have fueled Hourihane's desire to succeed and achieve in football. Overcoming failure, setbacks and a handful of poor performances have seen Conor Hourihane firmly plant himself as a favourite to look fondly back on when his time at the club meets its end.
The picture from Ireland's defeat does nothing but epitomise the professional that is Conor Hourihane. Despite defeat, despite the disappointment of not making it onto the pitch during the game, the 28-year-old took it upon himself to get a run-out and reflect on the latest international break.
And it's likely the midfielder will be looking to right any disappointment felt from his time away with Mick McCarthy's side with a similar display to the Norwich fixture, against Brighton & Hove Albion.
Whichever side of the Hourihane divide you might find yourself on, he's certainly a character to be proud of when he adorns the famous claret and blue.