As a group, this is as assured a squad as Aston Villa Women have seen in recent years – and they're eager to prove themselves this weekend.
Words: Regan Foy | @findfoy
---
_____
This weekend brings similarities for both the Aston Villa men's side and the Aston Villa Women as they both host Liverpool at home. For both sides too, they are considered underdogs in games that likely won't be too defining within their season as a whole.
There is one key difference, however, as the Aston Villa Women find themselves closer to their opposition than Aston Villa do, despite being in an entirely different league.
As Gemma Davies' side are leading the FA Women's Championship by a solitary point, ahead of London City Lionesses who sit in second with fifteen points, their opposition for the weekend ahead find themselves sitting rock bottom of the FA Women's Super League after five games.
Liverpool have picked up one point so far, a draw against Bristol City Women, and have lost against the likes of Tottenham Hotspur Women, Manchester United Women, Reading Women and more recently the more prominent of the two Birmingham sides, Birmingham City Ladies.
In the Continental Cup, the competition in which the two sides will battle fiercely this weekend, the Liverpool Women have in fact managed to win a game. They lost their first by three goals to two against another Championship side in Sheffield United Women, but picked up some points for the group stage against the Championship's tenth-placed side, Coventry United Ladies in a dominant 5-1 win.
Some may argue that the competition is not important to either side this weekend, as Aston Villa Women push towards their collective dream of promotion – and Liverpool seemingly have bigger things to concentrate on with their position in the upper echelons of English women's football hanging precariously after their poor start to the season.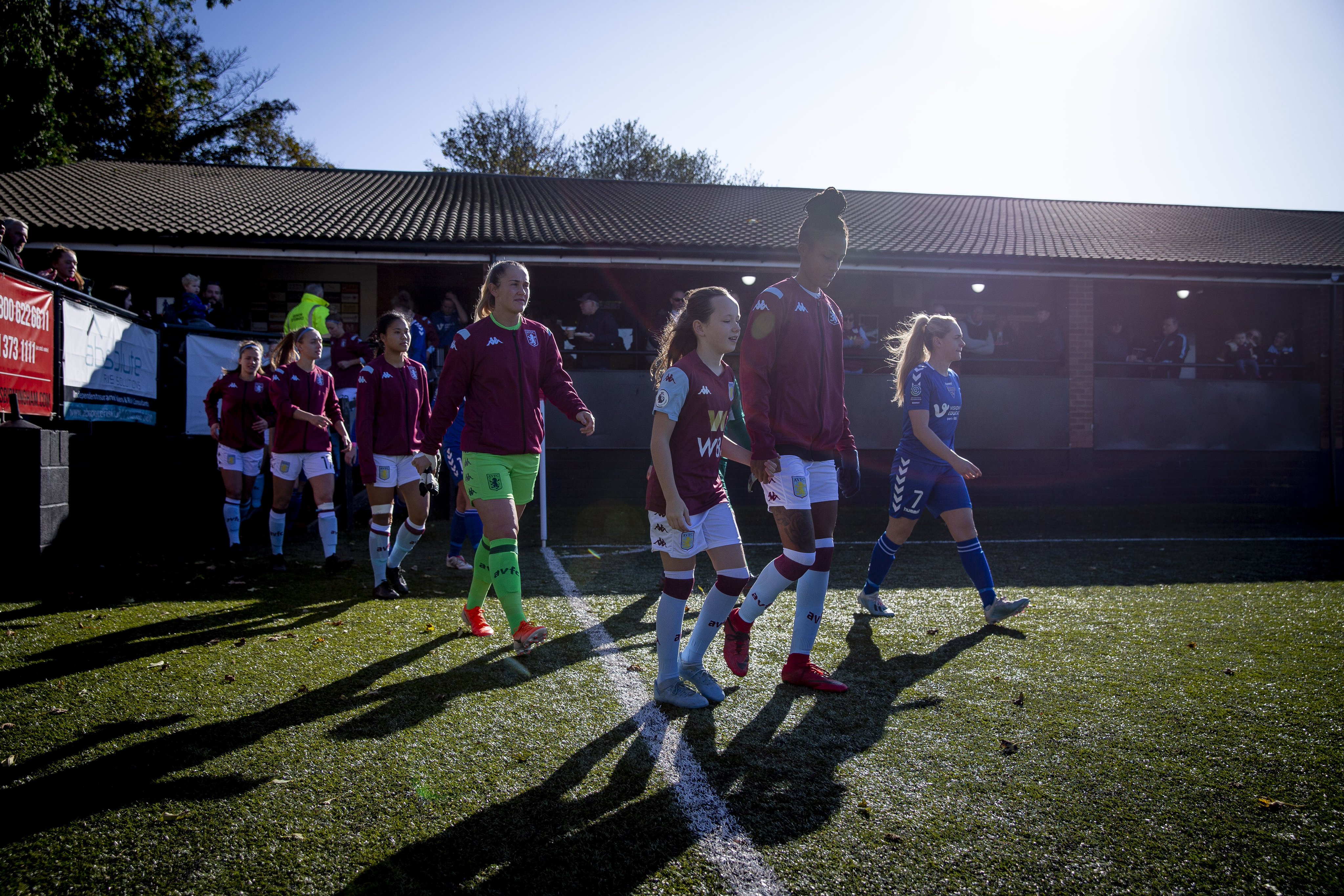 Liverpool's league games have seen them score just one goal across their five games to date, and concede seven, whilst Aston Villa are on the other end of the spectrum with 19 goals scored and only six conceded.
With the WSL side struggling, this provides the perfect opportunity for the Aston Villa Women to add another dent into Liverpool Women's waning armour, and take a relatively big scalp as they do so. The claret and blue side are thriving confidence-wise with six games unbeaten in the league, and adding a victory against Super League opposition can only improve that.
As has been the case across the Continental Cup fixtures to date, Gemma Davies will likely name a rotated side with the likes of Shania Hayles starting ahead of top scorer Melissa Johnson – and the game could see Jodie Hutton gifted her first start since her return from injury.
Neither the Continental Cup or the FA Cup, which Aston Villa Women will enter at a later round will be as important as the FA Women's Championship this season for the side, despite achieving a Quarter-Final finish in the FA Cup last season.
Winning, however, breeds confidence, and to beat a side in the league above before facing the struggling Coventry United twice away from home (once in the league and once in the Continental Cup), could see a run of games that provide much-needed spirit before a tough run against Lewes United Ladies, London Bees and Leicester City Women.