Jacob and Aaron Ramsey are considered two of the brightest prospects at Aston Villa.
Words: Regan Foy | @findfoy
---
_______
Brothers have long held a connection to Aston Villa since the formation of the club, but even more so in the post-war era.
Eddie, Reg and Charles Lowe shortly after the Second World War, Bruce and Neil Rioch in the early seventies, and Brian Little had a brother, Alan, who played a handful of games in one season for the club.
More modern brothers have included Stephan and Luke Moore and 'defectors' Craig and Gary Gardner.
Perhaps the most modern set of brothers at the club, however, are the Ramsey brothers. Two creative midfielders that are tipped for great things at the club, and the older of which has already made his senior debut for the Villans.
Jacob Ramsey made his first senior appearance for Aston Villa during last season's loss against West Bromwich Albion, replacing Conor Hourihane from the bench – and 2019 has been somewhat of a whirlwind for the now 18-year-old.
A month before that debut, at 17, Jacob had signed his first professional contract at the club after being in the youth academy from the age of six, a long-term deal that would see him remain at the club past his 20th birthday. The season was then rounded out for Ramsey in May; where the midfielder was awarded the 'Academy Player of the Season' award at the End-of-Season bash.
The life-long Aston Villa fan, who has at times been spotted in the terraces amongst the fans, was born in Great Barr and has since represented England at both U18 and U19 level this year, playing in both the UAE Sports Chain Cup and Slovakia Cup in March and May, and more recently making his U19 debut in a victory over Greece at St. George's Park.
He's continued his fine form in the Under 23's this season too, netting twice in a 4-1 thrashing of Manchester United back in September.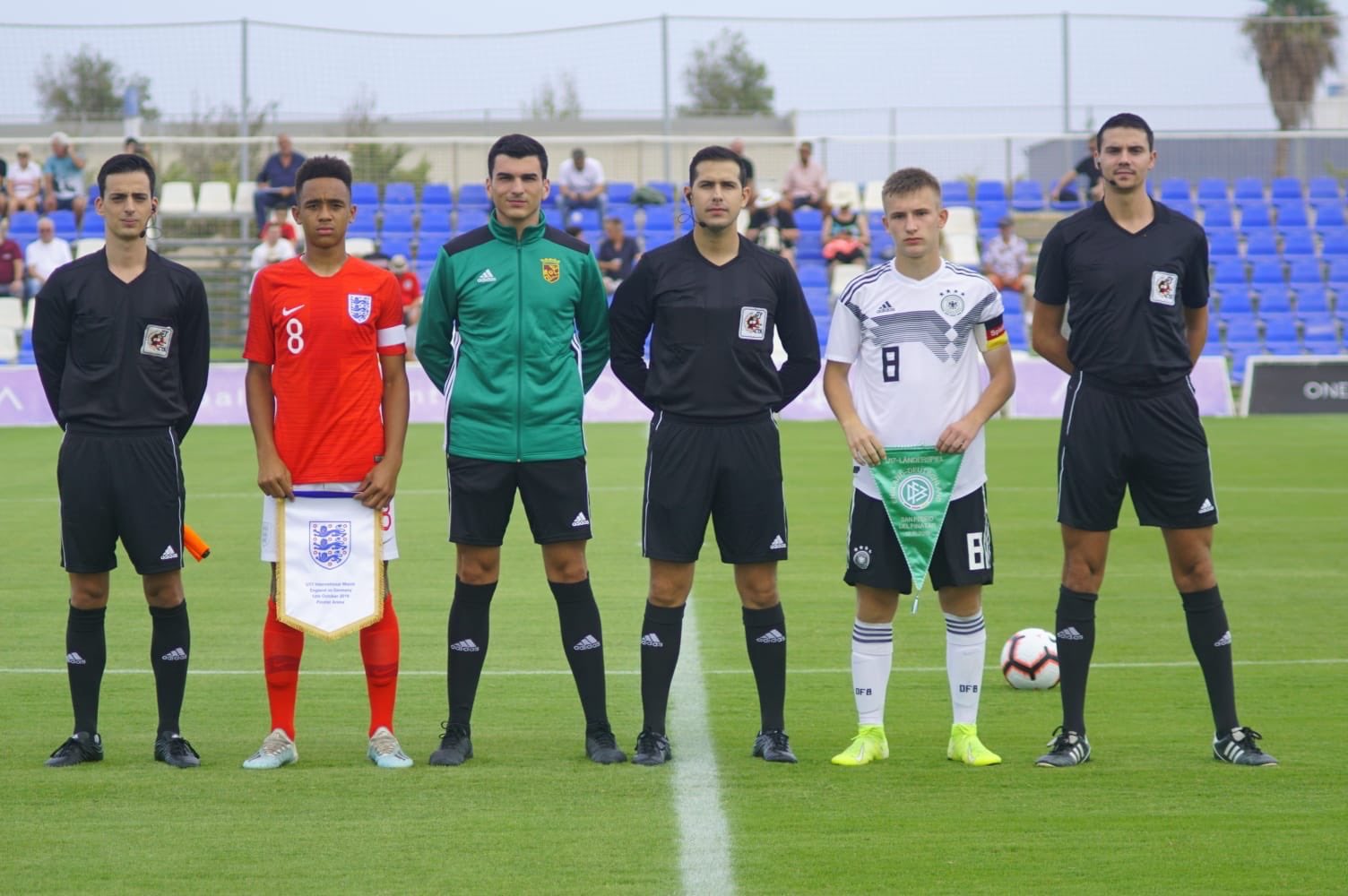 His younger brother, Aaron (pictured above), is also highly thought of at the club and was picked out earlier this year as Aston Villa's best prospect in the Guardian's 'Next Generation 2019', where they focus on 20 of the best talents at Premier League Clubs born between September 2002 and August 2003.
They refer to him as a 'technically gifted attacking midfielder who has the ability and vision to create chances for others' and reference the 19 goals that Aaron scored for Aston Villa's Under 16's last season.
As expected, Aaron Ramsey also joined the academy at a young age, eight, meaning that his brother Jacob would have been ten.
He has represented England at U16 and U17 level and has captained the Under 17 side this calendar year.
It's likely not too long before there will be two Ramsey's with professional contracts on the books at Aston Villa, and it's not beyond the realms of possibility that we could get to see a double-Villa-supporting-Ramsey midfield at Villa Park in the not too distant future.
They even have another brother, who is also in the academy – but a trio of Ramsey's may just get a little too confusing for fans.
Keep your eye out for news about Jacob and Aaron as they look to progress in their careers – you may just see Jacob out on loan or in a cup game sooner than you think.