Another great goal from Nadine Hanssen has kept Aston Villa Women on track for promotion.
Words: Regan Foy | @findfoy
---
_______
Aston Villa Women faced Lewes at Boldmere St. Michaels this afternoon, with a single goal separating the sides.
The game started relatively quietly, with the first chance of note coming in the 16th minute as Lewes 'keeper Baker denied Natalie Haigh a goal with a strong save.
Just four minutes later, the Women could have gone a goal to the good as Nadine Hanssen struck an exquisite half-volley that bounced back from the bar – and then a drive from Marisa Ewers struck the upright.
The first half was a lot of one way traffic for the Aston Villa Women as they looked to bag the opener, but a number of great saves from Lewes' goalkeeper and the woodwork separated the home side from the lead.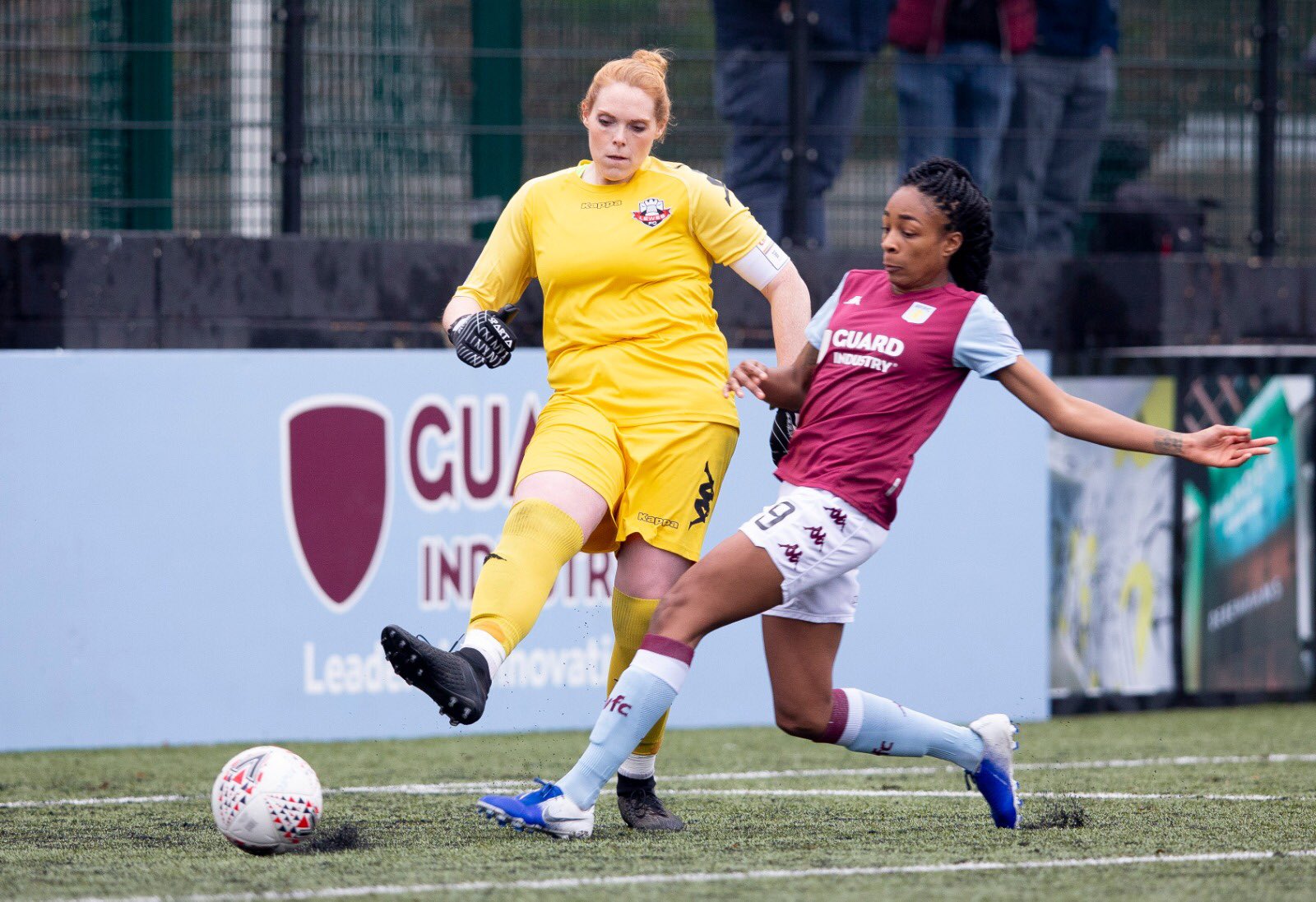 In the second half, Nadine Hanssen came close again in the 50th minute with a volley that flew just inches over the bar.
But it was going to be Nadine's day. Five minutes later, Nadine headed in before wheeling away and gleefully taking an excited Emma Follis into her arms.
Melissa Johnson left the game in the 70th minute as she was replaced by veteran forward Kerri Welsh, in what was a relatively quiet affair for Aston Villa Women's top scorer.
In the last ten minutes, Shania Hayles replaced Sophie Haywood, before Amy West replaced Emily Syme for Aston Villa's third substitution of the game.
With just four minutes remaining in the regular 90, Shania Hayles could have doubled the lead as she found herself through on goal – but her effort was just wide of the mark.
The goal from Nadine Hanssen sees Aston Villa Women further cement their place at the peak of the FA Women's Championship and the side continues to remain unbeaten.