We caught up with Guard Industry, Aston Villa Women's first ever Principal Partner to get a better insight into their role with the side and bring an offer for fans for this Sunday.
Words: Regan Foy | @findfoy
---
_______
Aston Villa Women's first ever Principal Partner Guard Industry want to end the side's incredible 2019 with a bang this Sunday, with their final game of the year against London City Lionesses at Boldmere St. Michaels Stadium in Sutton Coldfield.
With the Women in fine form and unbeaten in the league, Guard want to provide a real party atmosphere to close out the year and bring big numbers to come and watch the side.
To do this, they're offering a limited number of FREE Tickets to fans – no competition – just a quick like of their Facebook page and a simple message.
Click the link below to grab your tickets.
>> FREE TICKETS to Aston Villa Women v London City Lionesses at Boldmere St Michaels <<
We caught up with Paul Bradley, the owner of Guard Industry to get a deeper insight into what a Principal Partner does and more.
Guard Industry develop innovative products to clean, protect and revive a home, and have been experts within the industry for over 30 years. Their unique formulations are market leading products across Europe.
Paul, an Aston Villa fan since moving to Birmingham at the age of 19, believes that the values of Guard match those of Aston Villa.
"Our values sit hand in hand with Aston Villa's, in terms of quality, innovation and the fact that we're both leaders in our respective fields."
With the owner of the company supporting the club, it made sense for Guard to move to become the Principal Partner of the Aston Villa Women after being a regular attended of their games.
"I've been to watch Aston Villa Women games for some time and saw a chance to really support the women's team through becoming their principal partner," Paul states.
"At Guard Industry, we're locally based and have our UK and Ireland headquarters less than a mile away from the Aston Villa Women's home ground at Boldmere."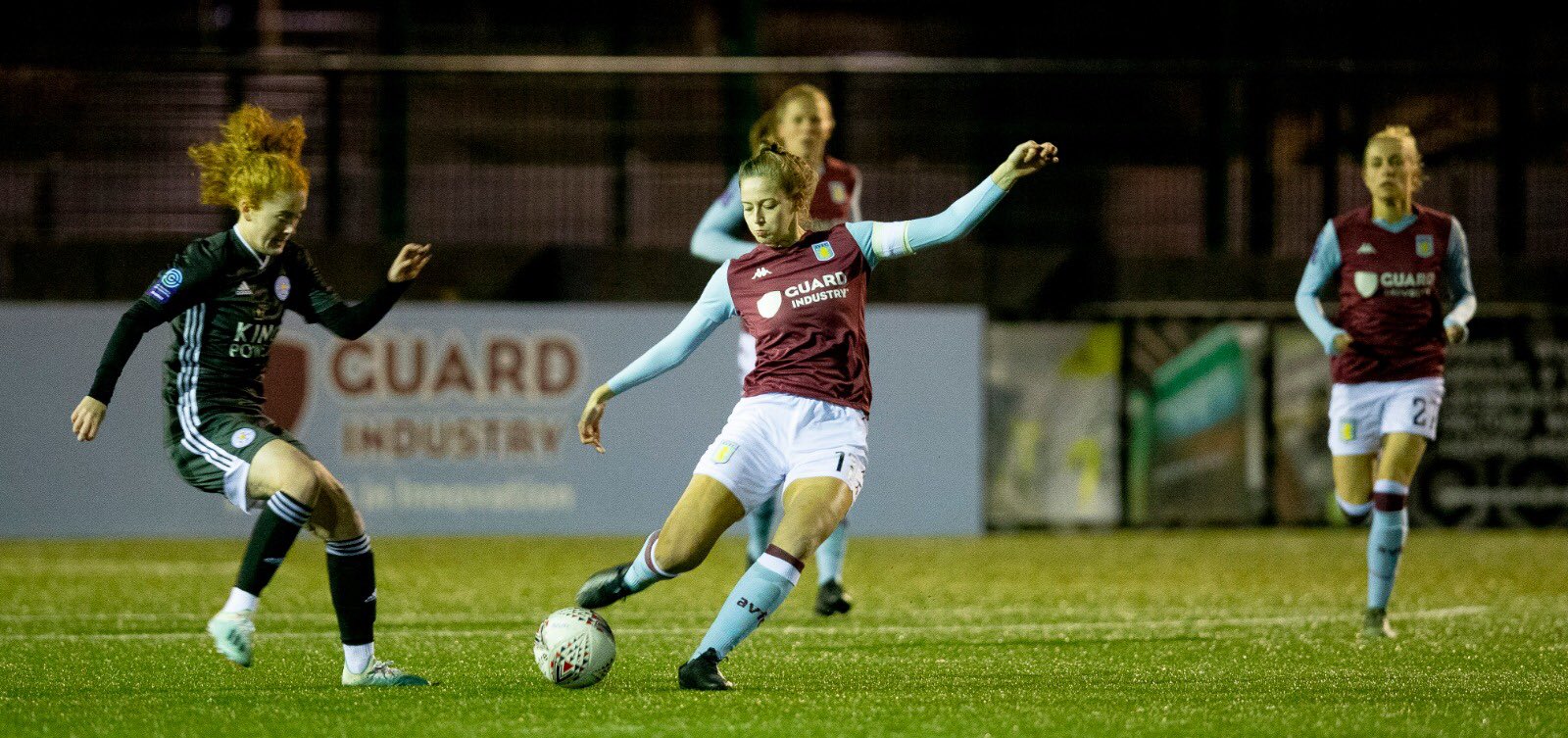 For most, the role of a Principal Partner is to simply adorn the front of a shirt and make the kit look good. But in reality, there's a lot more to it than providing the 'sponsor'.
"As Principal Partners, Guard Industry are committed to raising awareness of the Women's game"
"We're present at every home game, supporting the team and interacting with the fans"
"We even have a team providing exclusive footage and matchday reviews which you can find on our social media pages."
As well as the above, Guard have invested a great deal of time into linking up with local fans and businesses to raise the attendances at home games, something they're keen to do by offering free tickets as mentioned above.
"We also have some great events planned in the coming months in Boldmere and at Villa Park during matchdays"
"Keep an eye out for a distinctive yellow shield logo!"
"With us having a presence in over sixty countries across the world, we're also exposing Aston Villa Women to our global network and creating fans worldwide."
With Guard acting as principal partners for the current season, but open to extending the contract further, they've already made quite the impression with fans.
They are making an impression with the players too, with the ladies providing 'nothing but kind words' about the company and people that have had a role in securing their first partner.
"The players have given us an amazing reception"
"We have really tried to offer support and further the development of the players and coaching staff, and it's great to see them at the top of the league and pushing for promotion"
"If you'd have asked at the start of the season, I'd have said it was a dream to see Aston Villa Women in the Women's Super League – now it's very much a reality through the hard work of the players and coaches"
"It would be incredible for myself and Guard Industry to be a part of getting this amazing club into the top division of Women's football."
With Aston Villa Women and other sides picking up interest from dedicated partners both this season and more recently, it's a sign of the growth of Women's football in the United Kingdom.
"It's an honour to have my company as the principal partner of such an illustrious club with a great fan base."
>> FREE TICKETS to Aston Villa Women v London City Lionesses at Boldmere St Michaels <<