Jack has spoken heavily on a number of subjects in a 12-minute interview.
Words: Mark Jirobe | @VillaMarkPGH
---
____________
It's beginning to seem like no one wants to get back on the pitch for competitive football more than Aston Villa's Jack Grealish. Speaking with NBC's Arlo White, Grealish spoke at length about what Villa means to him and his family among other topics.
"For any young lad to play for his boyhood club in the Premier League would be massive, to captain them in the Premier League. I never, ever take it for granted.
I absolutely love it. It's the best job in the world to be a Premier League footballer. There comes ups and downs with it, but the ups certainly outweigh the downs. I absolutely love my job and captaining this football club."
By now even supporters of other clubs are mindful of what Jack Grealish means to Aston Villa and how much Aston Villa means to Jack Grealish. The first Premier League to be televised after months of lockdowns and quarantines will feature Aston Villa and Sheffield United: a game that could have massive implications for both clubs.
Most players would shy away from the spotlight of a certain brightness, but the captain for Villa is as excited as he can be:
"For me that's what I love. That's what I thrive off of. These big games that everyone's gonna be watching for the first time in three or four months by the time the game comes around. There will be absolutely millions of viewers watching, I can't wait if I'm honest.
I know that the team here are feeling the exact same as well. And we all can't wait to get back out there. We've been training hard, preparing hard for the games and hopefully, we can get some practice matches in between ourselves."
Grealish goes on to speak about the form before the lockdown and how Villa have been dealing with such things like social distancing, teammates and coaching staff communicating through Zoom calls. Be under to illusions, Grealish knows that this season hasn't gone the way the club envisioned. Outside of Villa's season, Grealish is confident that if the Euro 2020 was going to go ahead of plan, he feels he would have been a part of the England set-up.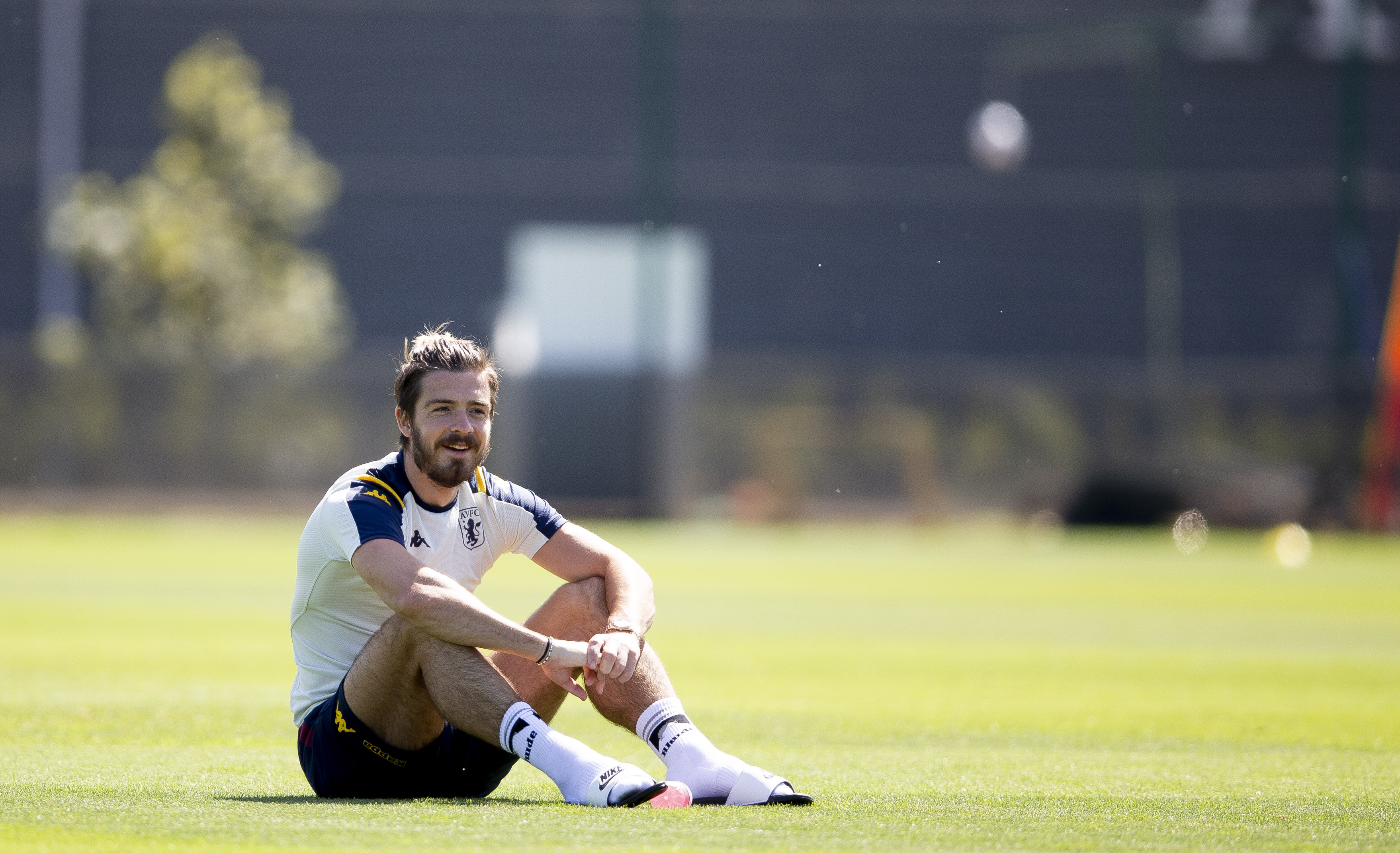 "I want to get into the England side and I was still confident if the Euros would have went ahead this year and this pandemic wouldn't have happened, I would have gotten into the Euro side. That was my aim from the start of the season.
There's a lot of young exciting players in my position at the moment who are fighting for two or three positions. James Maddison, Mason Mount, Phil Foden, Ross Barkley… all young players, 26 and under. We're all youngish players who are yet to hit their prime that all want to do the same thing."
Grealish isn't immune to being asked about current social topics that are sweeping the globe. When asked about representing a diverse city such as Birmingham, the Villa captain gave an answer that would make any Villa supporter proud:
"First and foremost, the city where we're from, Birmingham, is a very multi-cultural city. We have all races here and we accept every type of race here like everywhere should be in the world. We have a person here who is a very big name in England at the moment, and that's Tyrone Mings, who likes to speak out and solely right if I'm honest.
There should be equal rights everywhere in my opinion. What's going on in the world with COVID-19 and all the stuff that's going on in America particularly at the moment it's probably not the best, but us as a team and as a city are trying to do what we can to help."
The almost 12-minute interview can be found here, but it cannot be viewed outside of where NBC is available.