Rick Leong found a way to help the Ghana Lions showcase their support, with the helping hand spanning three continents.
Words: Mark Jirobe | @VillaMarkPGH
---
_______
Ask any die-hard Aston Villa supporter, and they'll tell you that this season has not been the most exciting after the rush of last years Championship Play-Off Final win. Through the ups and downs of the 2019/2020 season however, Villa supporters have stuck together through the world's difficult situation.
Often, international Aston Villa Lions Clubs are a lot more passionate than the average perception. Not only do these Lions Clubs members show up en-masse at peculiar times of the morning to support the club, but they are also quite a tight-knit bunch that help each other when necessary.
At Under A Gaslit Lamp, we've previously written about the annual North American Aston Villa Supporters meet-ups, their amazing donations to Acorn's Childrens Hospice and the weekly Zoom calls happening.
Ways away from Villa Park in California, Rick Leong found a way to help out the storied and passionate Aston Villa Lions Club in Ghana. Rick is Chairman of his local Lions Club in San Francisco and has been a mainstay in the North American community for a number of years. In true fashion of the camaraderie within the Villa family, Rick noticed a thread on Twitter calling for Lions Clubs to send their flag to Villa Park to be displayed during the restart of the Premier League.
"There was a tweet that I caught from Aston Villa's support Twitter, responding to what I think was an enquiry about getting a supporters flag to Villa Park.
I tried to view the original tweet, but it was marked unavailable and I wasn't sure why.
I saw that the Ghana Lions were a part of the thread, so I wondered if the original enquiry was from them but I couldn't be certain.
But it was enough for me to think that it would be nice to have their flag at Villa Park with all of the others."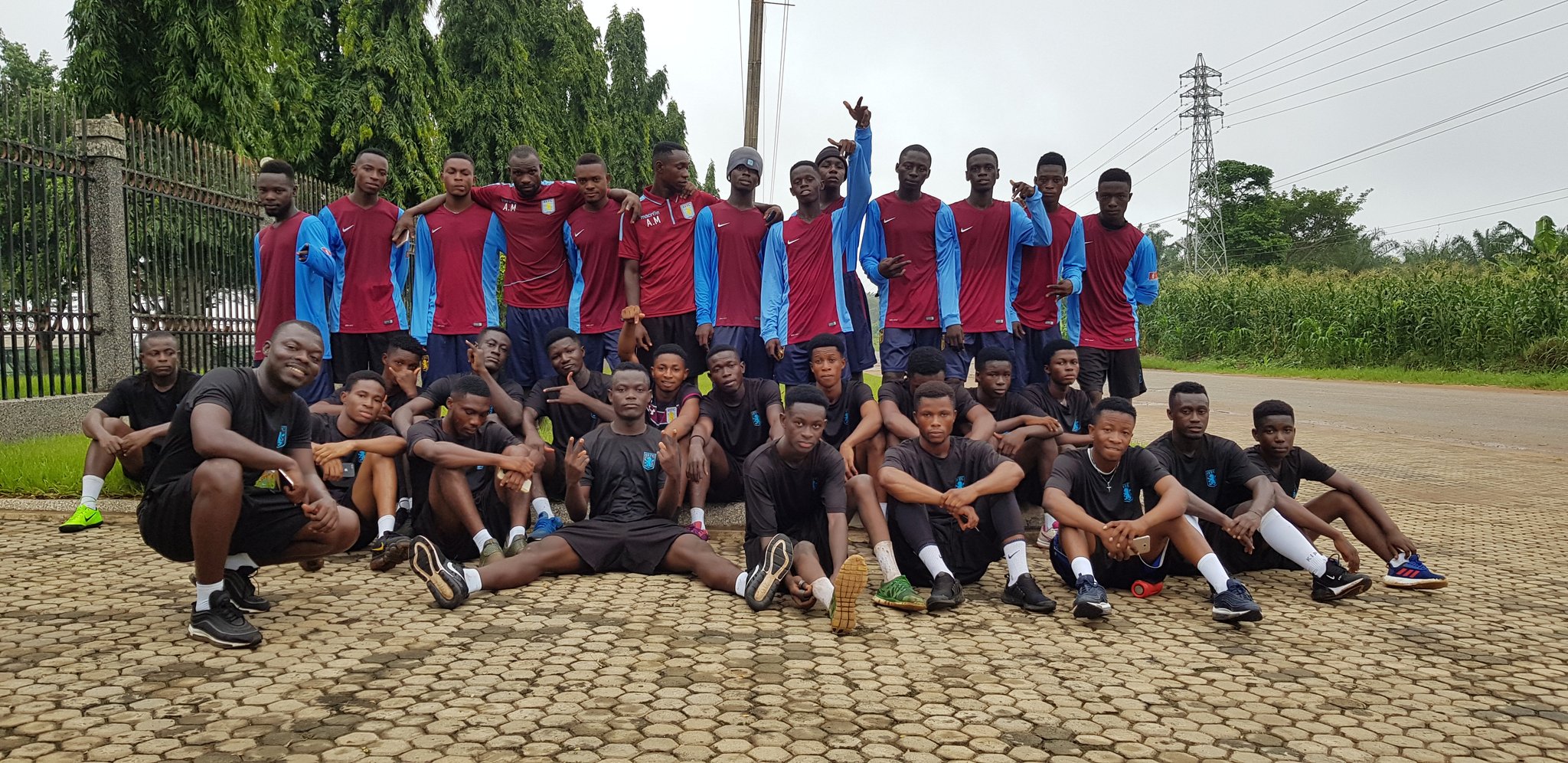 Rick decided that the supporters from Ghana may not be able to get a flag to Villa Park as easy as others. He took it upon himself and found a way that the Ghana Lions could show their support within the confines of an oddly empty Villa Park for the remainder of the season.
"I did a quick search for an online UK based supporters flag producer that I could order from and make delivery easier.
The design of the flag was taken from one of the video clips of the Ghana Lions that they had a physical flag in.
I just created a graphic to match their own design."
Rick confesses, "I just wanted to help an enthusiastic supporters group that might not have the means to be able to get a flag shipped to Villa Park for the rest of the season."
Thanks to Rick and the pride that comes with being a supporter outside of England, the Ghana Lions flag will be proudly and deservedly hoisted amongst the others once it reaches the stadium.
This case of generosity is not rare, but it is definitely something to swell the hearts of those who know that supporting Villa, no matter where you are, is a very special feeling.