Aston Villa Women are soaring, and providing strong role models for young girls.
Words: Georgia Homer | @georlh
---
_______
It has been three long months since the Women's Super League and Women's Championship was brought to an immediate end, but Aston Villa have not allowed us to forget the incredible success of the Aston Villa Women's 2019/20 season. Following automatic promotion as Championship winners, the women's team has been celebrated by the club in a number of ways. We saw a congratulatory banner for the champions at Villa Park whilst the men's team saw out the remainder of their season behind closed doors, and more recently the home-kit reveal featured modelling by our very own Elisha N'Dow, Amy West, and Chloë Arthur.
Having recently marked a year since the team dropped the slightly condescending 'ladies' from its title, thereafter being known as Aston Villa Women F.C., it is evident that the team is going in the right direction, in terms of their results, their growing support, and their establishment within the wider club. 
A huge credit to this success goes to Gemma Davies, a lifelong Villa fan herself who coached teams across the Midlands before joining Aston Villa as Head Coach in 2018. Incredibly, Davies' side remained unbeaten for the entirety of last season – albeit ending prematurely. What makes her story especially inspiring is the improvement we have seen in such a short amount of time. Becoming a manager at only 25 years old is an achievement in itself, but to transform a team that lost 12-0 to Manchester United in her first game as boss, into the team we will watch open their Women's Super League season at Villa Park on Saturday, is an unbelievable feat. Both Davies and new sporting director, Eniola Aluko, can look to the club's future now, and dream of European football.
Despite Davies' – now 28 – young age, she describes herself as having what feels like a lengthy journey to reach the position she is in today. This is something that not all football fans can relate to, myself included. With my own interest developing relatively late compared to others, I've recently found myself questioning why this could be. There are a number of factors worth considering, including the lens through which we tend to view sports as a nation. Even throughout childhood, UK schools generally direct girls towards different sports to boys without much room to explore.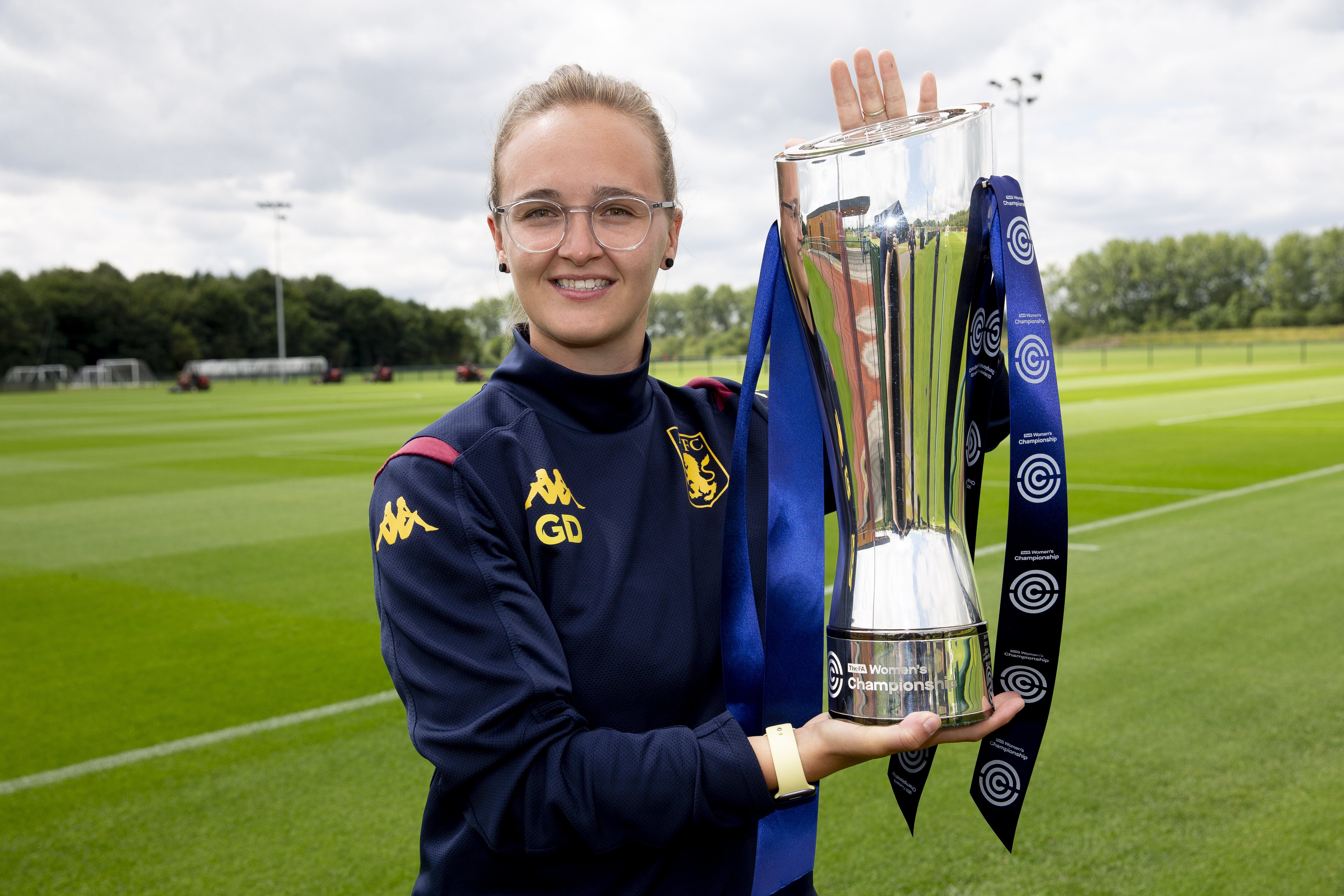 Consequently, female role models become particularly important; with less attention given to the sport and a lack of early opportunities, we need to see success stories such as that of Gemma Davies. Another fantastic example of someone I am looking forward to watching this upcoming season is Anita Asante, an established defender that Villa were lucky enough to sign from Chelsea this Summer as one of many new additions to the squad. At 35, Asante is a well-decorated and experienced player, who will no doubt be looked toward for her mentorship and expertise. She has represented both England and Great Britain on the international stage, as well as being a part of the squad that won the quadruple with Arsenal (UEFA Women's Cup, FA Women's National Premier League, FA Women's Cup and the FA Women's Premier League Cup) and five league titles.
Off the pitch, Asante is passionate about making the sport inclusive for not only women, but the LGBT+ community too. Earlier this year, she and her partner, Beth Fisher, spoke openly to Sky Sports about sexuality and freedom of expression within the world of women's football. Additionally, together with some of her former teammates from Chelsea, Asante has been raising awareness of the heightened risk of domestic abuse throughout lockdown. She told Sky that she will "always tie in [her] passion for wanting to make change along with [her] football career". Her skill on the field and activism off of it make her a wonderful person for young girls to look up to, and I can't wait to see what she can do in a Villa shirt. 
With the club entering the Super League, now is as important as ever to have the best players representing us alongside a continuously expanding fanbase. As Aston Villa Women's first game of the season against Manchester City will be broadcast live on BT Sport from Villa Park, I should hope as many of us as possible will be tuning in to back our newly promoted team. It is never too late to get into football, or Women's football specifically, and there could not be a more exciting time to start following Davies' team.