Some outlets have said that Aston Villa are willing to cut ties with Marvelous Nakamba – but Zimbabweans don't think he's finished at Villa yet.
Words: Regan Foy | @findfoy
---
_________
Marvelous Nakamba has been linked with a swift exit away from Aston Villa this summer after a roller-coaster first season with the Midlands club, however people in his native Zimbabwe think the holding midfielder is far from done and will push on this season to prove his worth.
The 26-year-old was inconsistent in his performances last term, and as a result his appearances in the team were also inconsistent. Despite this, Nakamba ranked within the top five players for winning the ball behind Declan Rice, Phillip Billing, N'Golo Kante and Wilfred Ndidi.
This means he was doing his job correctly – winning the ball and playing it to others, rather than grabbing the headlines. He emerged as an early star in the Aston Villa squad that Dean Smith admittedly had told to go "gung ho" for Premier League points.
Nakamba was tasked with prowling in front of Aston Villa's relatively exposed defence, sitting back and breaking up the play, and was initially crucial to how the side played – with some fans drawing comparisons to N'Golo Kante. According to Statsbomb, Aston Villa had tactically given Marvelous a 'thankless job, which he was doing admirably'.
Perhaps the fans favourite moment for Nakamba last season was his crunching tackle on Sergio Aguero in the Carabao Cup Final, where he won the ball but left the Argentine up in the air and crumpled in a heap once he hit the Wembley turf.
One area in which Marvelous Nakamba struggled was his distribution under pressure, something that opposition sides clocked onto very quickly – often crowding out the Zimbabwean and forcing him into sloppy passing.
Before the country-wide lockdown, Nakamba's form dropped and as a result of this the holding midfielder found his role in the side reduced once the season resumed. His role became a bit-part, with the former Club Brugge man tasked with playing in a ten-minute cameo to close out a game.
The Zimbabwean International found himself behind Douglas Luiz – who had faced much criticism throughout the season for his lackadaisical approach, but who had come leaps and bounds during lockdown and emerged as one of the bright sparks in Aston Villa's run to ensure Premier League survival.
Despite being reduced to a bit-part role towards the end of the season, Zimbabwean's don't feel as if Nakamba is finished at Aston Villa by any means – and if anything he will push on this season to prove himself.
Former Manchester City striker Benjani, who is also from Zimbabwe, has backed Marvelous to improve on a season in which he 'did very well'.
"Just to make it in [to the Premier League] is a huge achievement in itself, so we have to celebrate Marvelous Nakamba.
"He has done very well – last season was his debut and he managed to show his capabilities.
"I am convinced next season he will prove his critics wrong."
There is a general similar feeling within Zimbabwe too. They are obviously delighted that they have a local player within the what many coin the best league in the world but are aware that it was always going to be a difficult season for both Aston Villa and Marvelous Nakamba. Many fans are happy to see that Marvelous seemingly feels at home, and they feel like it is the perfect environment for the midfielder to develop within.
Nakamba's compatriots were disappointed to see him fall down the pecking order throughout the season, but there is the thought that with the league being such a tough place to play and competition for places being so ruthless, that playing 'second fiddle' to a player 'with the class of Douglas Luiz' being shameful by any means.
Zimbabwean journalist Adam Theofilatos would put his money on Marvelous Nakamba bouncing back this season and fighting for a place in the starting eleven due to his 'never give up Zimbabwean attitude'.
"Most Zimbabweans would have liked to have seen him play a more prominent role in the squad and of course we would have loved to seen a couple of goals come from his boots.
"Everyone is just delighted that we're able to continue watching him in the Premier League and more so for a team with such history.
"The best situation we could ask for is for Luiz and Nakamba to hit good form and be easily interchangable – but of course time will tell."
There were plans to erect a statue for Nakamba in Hwange, his hometown, but there has been no more mention of this following his move to Aston Villa – and it has likely been indefinitely postponed due to the ongoing worldwide pandemic.
In some corners of the fanbase, Marvelous is not considered a good enough signing – but healthy competition for the holding midfield role between himself and Luiz will provide nothing but a positive impact on both players. Fans in Zimbabwe see no reason why Nakamba would have an issue with being the second choice defensive midfielder, but they are aware of how quickly these things change in football and how easily a player can become frustrated.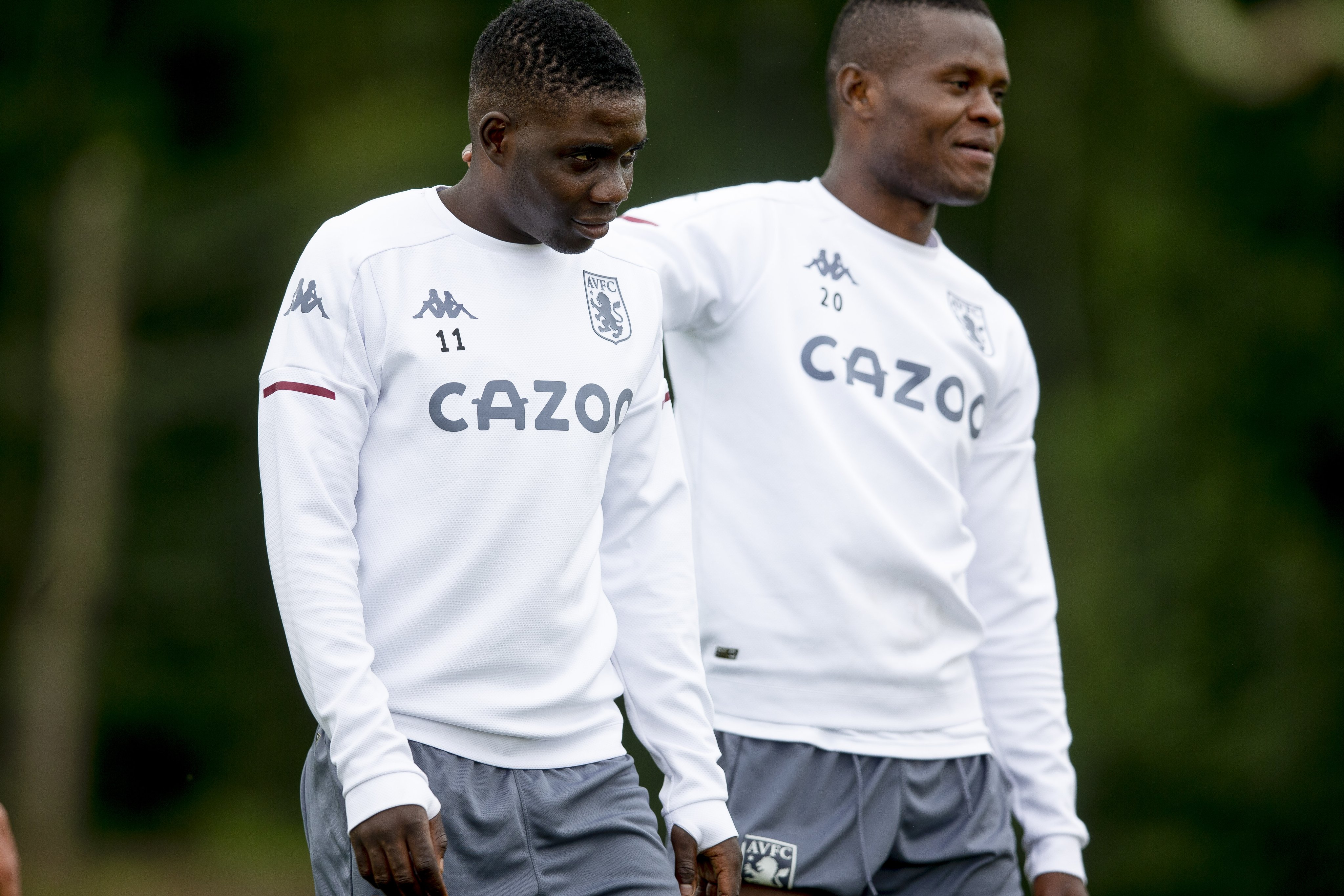 Marvelous himself has somewhat addressed this on his social media account, posting a tweet of himself training with the caption: "Don't decrease the goal, increase the effort".
It is thought that the arrival of Mbwana Samatta, the Tanzanian international, helped somewhat with allowing Nakamba to fully bed into the club – and the pair have struck up a strong friendship as the only two African players from non-Arabic speaking countries.
Theofilatos believes that having a friend within the squad can only be a positive too.
"We have to remind ourselves that these players are also human and having someone around you, the kind of friend that you can feed off their energy, can only do good things.
"Samatta has been a great addition [for Nakamba], but morale around the team seems high and both players are uplifting characters to be around.
"In an ideal world we would all love to see this relationship strengthen both players on field performances.
"As Villa fans in Zimbabwe, we're just delighted to see that Marv has a mate."
It is too early to write off Nakamba, amongst other members of the squad that are being linked with moves away after just a season, or even half-season at the club. Samatta, Engels and Guilbert are amongst a whole host of names that the club 'reportedly' wants to cut ties with – but it is likely not the case.
If anything, a second season in the Premier League, in a positive dressing room and squad, with healthy competition, will help us realise the potential that some of these players possess. Not only do they possess potential, but the likes of Nakamba and Samatta also help to grow the Aston Villa brand across Africa.
Nakamba, as others do, deserves a second season in claret and blue – with a stabilised defence and a clear attacking output – and maybe then that 'Zimbabwean mentality' will prove the doubters wrong.