Emiliano Martinez has endured a tough childhood and a relatively tough career to date.
Words: Regan Foy | @findfoy
---
______
A tough start to life in Marta de Plata, a city in the Province of Buenos Aires is not the only struggle that Emiliano Martinez has had to overcome. Struggle, of course, is based upon perception – where one may struggle, another may thrive – and one person's 'struggle' could be comparatively small compared with another.
His youth career began with Independiente, situated within the country's capital and over 400km away from where he grew up. His family struggled with finances and at times could not pay their bills or put food on the table – meaning they could not afford to go and see the youngster perform for his club.
He would see them twice a month, travelling the gruelling distance along the coast of Argentina to spend time with his family. There were times in which Emiliano and his brother Alejandro would eat, but his parents would go without to ensure their children were fed.
At sixteen, Martinez played for the Argentina Under 17 side and was spotted by an Arsenal scout. He trialled for the London club, before they paid for his services in a £1,100,000 deal that saw him leave Independiente for a new life in London. His mother and brother tried to convince him to stay, through tears, whilst his father cried at the prospect of him not going. Martinez has detailed that he made the decision to be 'brave' and 'say yes for his family'.
Emiliano arrived in London, scared and relatively alone. He was unable to play in professional games until he turned eighteen due to his lack of European passport and was forced to play in friendlies instead. He had to settle in to a new country with limited assistance, and was dealt the task of learning a new language whilst he settled.
After turning eighteen, Emiliano Martinez remained in the youth team at Arsenal and laboured through a season-long loan spell at Oxford United in which the Argentinian rarely, or if ever, played. In 2012, at the age of twenty, he was awarded his debut for Arsenal in a third-round cup tie.
It took another two seasons for Martinez to get more 'significant' roles within the squad, and at twenty-two he appeared in the Champions League, at the Lotto Park stadium, away to Anderlecht (in a 2-1 win). In the following month, he made his Premier League debut against Manchester United following an injury to Woijiech Szczesny. He went on to play another four games whilst Szczesny and Colombian goalkeeper David Ospina were sidelined.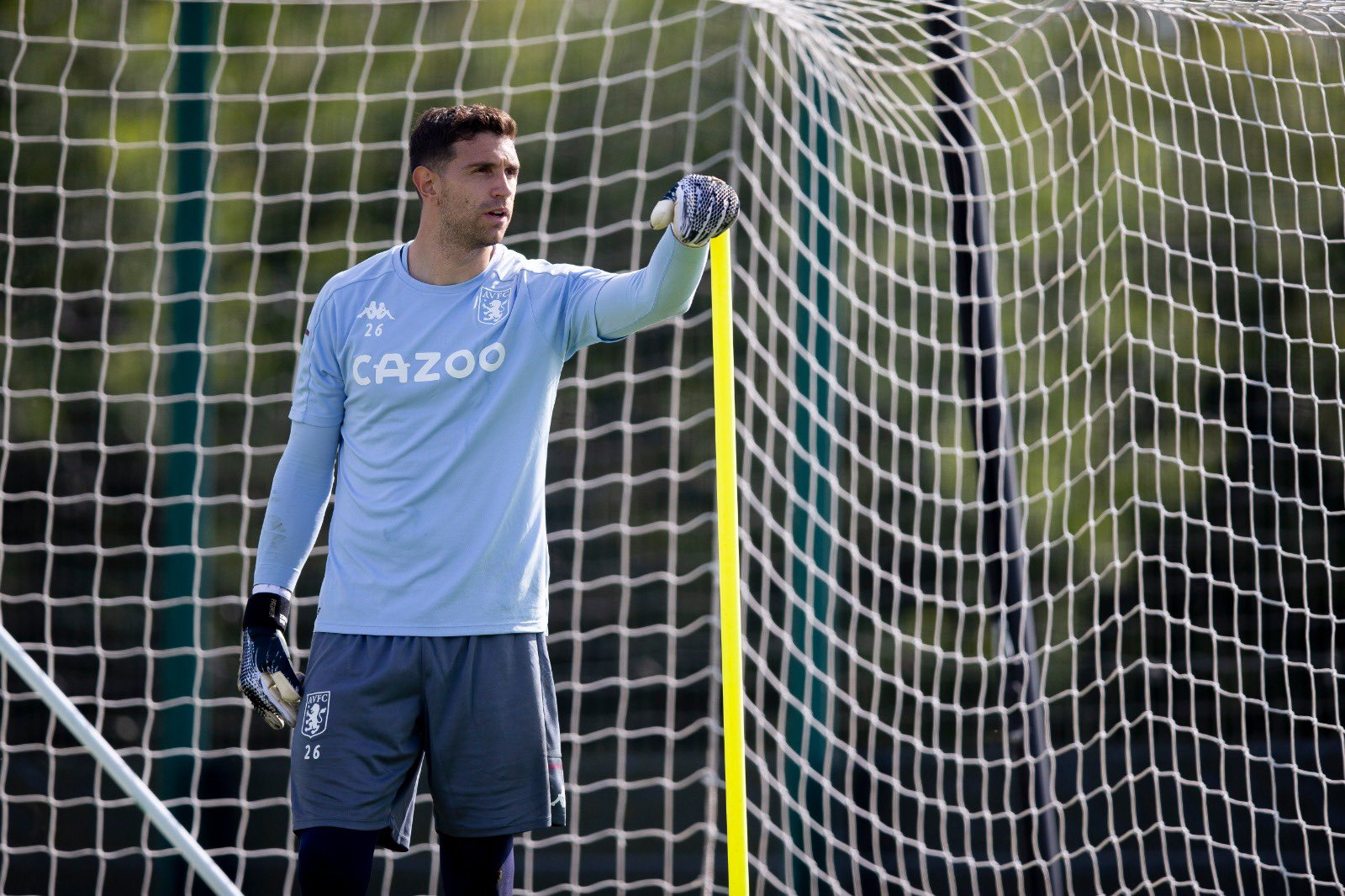 Fringe appearances were all that Arsenal were able to offer Martinez, and subsequently he found himself as a fourth choice keeper at the club following the arrival of Premier League all-time great Petr Cech. Loan spells littered his time at The Emirates; spells across the United Kingdom included time at Sheffield Wednesday, Rotherham United, Wolverhampton Wanderers. More recently, he spent time with Getafe and Reading.
The most recent loan away went on to be the most important. In January of last year, the Argentinian goalkeeper signed for relegation-tipped Reading on a half-season loan in a spell which produced a number of high-profile saves to help The Royals steer clear of the drop into League One. Then manager Unai Emery was impressed, bringing Emiliano back into the fold at Arsenal – assuring him of game time and his fight for the number one spot.
Last season, his dream of becoming a number one in the Premier League was realised. Initially, he started all of Arsenal's Europa League games and performed admirably – but it wasn't until a season-ending injury to Bernd Leno that he really had the opportunity to make the spot between the sticks his own.
Against Brighton on June 20th, the Amex Stadium was filled with Leno's bubbling screams as he collided with Neal Maupay in mid air, landed awkwardly and damaged his knee ligaments. Arsenal fans feared for their season without one of their star players of the season, but a faultless number of appearances quashed all fears.
Ten years at Arsenal and the goalkeeper rarely appeared for the Gunners. Frustration on loan, frustration at The Emirates and frustration in a lack of opportunity turned into an unshakeable belief that he could be a number one, that he could realise his dream of being a Premier League regular – and perhaps one day, an International goalkeeper too.
Emiliano has developed into one of the most-watched goalkeepers in the league. As a youngster, he played as a forward and regularly in local Futsal games and tournaments, allowing him to work on his ability to play with the ball – something that we have seen in his debut this week against Sheffield United. He is able to use both feet, another positive trait, after an injury to his natural left-foot as a youngster required him to learn to kick with his right.
With a broad frame and standing at 6ft and 4 inches, Martinez is a natural goalkeeper and that was showcased with the new Aston Villa man holding an 81% save percentage last season at Arsenal – the highest in the Premier League.
Emiliano Martinez has likely struggled with his career so far and more so with his confidence – but he spoke clearly about his end to last season, stating just how confident he was. It's this confidence that helped him aid Arsenal to another FA Cup victory, and caused Aston Villa to have confidence enough to spend £20,000,000 on their new number one. It's this confidence, that saw Martinez save a penalty on his debut.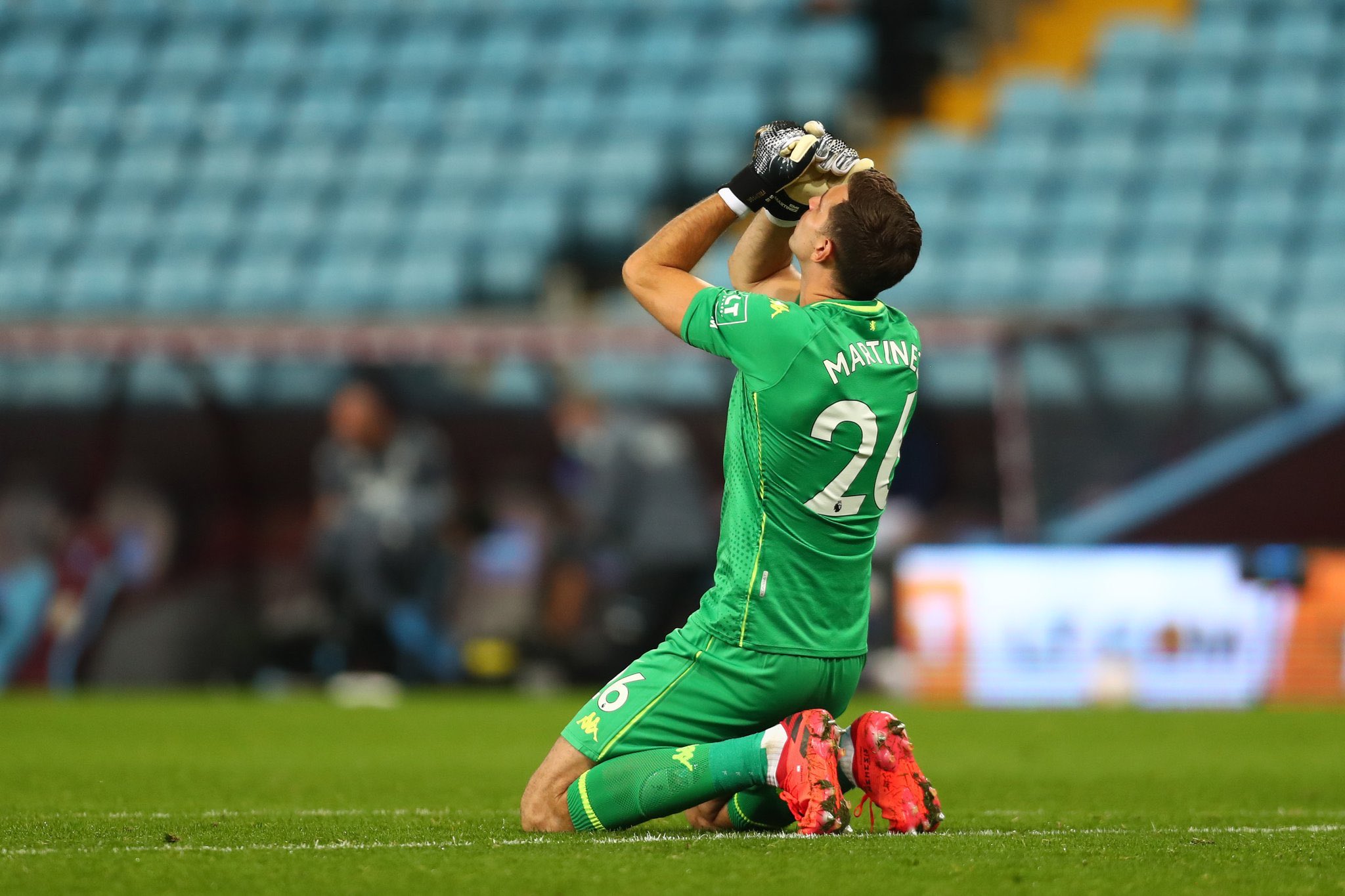 Many will look at the fee and guffaw at spending so much on a goalkeeper, who up until this summer, could have probably left Arsenal for significantly less. Most will simply look at his lack of game time over a ten-year career and dismiss the goalkeeper's quality.
Emiliano Martinez is no stranger to adversity; and certainly no stranger to overcoming it. Moving 400km away from his family home for the prospect of a better future for his family was something that he knew had to be done – and the same with moving half way across the world to join a club in a country for an opportunity that up until that point had only been a dream. Learning the language and adjusting to a new culture, relatively alone. The same with countless broken promises and moves around the country.
His family don't have to worry about money any more, thanks to Emiliano. Now he has enough to make sure that they are the ones being fed. And his unwavering self-belief has treated him well. He has realised his dream, albeit away from the club that he has spent so much of his blood, sweat and tears trying to repesent.
He's now Aston Villa's first-choice goalkeeper, and recently received a call up to the Argentina national squad after being overlooked for years due to lack of game time in the shadow of Sergio Romero and Villareal goalkeeper Gerónimo Rulli.
His new team-mates are fond of him. You can see it already. You only have to look at the clip of Tyrone Mings hoisting him into the air and congratulating him on a stellar performance, which was received gratefully and affectionately.
Being at last season's last-ditch relegation survivors won't phase Martinez in the slightest, and that is evident in a quote from an interview with the goalkeeper from before Arsenal's FA Cup victory.
"I like to be the underdog.
"To surprise everyone."