We took the time to compare Ruben Loftus-Cheek and Ross Barkley, to see who would pose a better signing for Aston Villa.
Words: Guy Poxon | @GuyPoxon
---
______
Both Ross Barkley and Ruben Loftus-Cheek made promising starts to their footballing careers. Ruben has long been touted one of England's best youth prospects when coming through the England U21 setup – a powerful, skilful, athletic all-rounder who could do a bit of everything (and do it all well). 
Barkley was compared to Wayne Rooney when he broke through at Everton at only 17 years of age during a 1-0 loss to Queens Park Rangers. Pace, skill, physicality, goals and an eye for the spectacular.
Both have chosen Chelsea as their routes to try and fulfil their potential, but it's fair to say that both players are some way off having lived up to the hype at this point. Both are excellent on their day, but have struggled to cement a starting place at Chelsea last season.
Aston Villa might yet capture a midfielder with first team quality before the transfer window slams shut. While Villa would probably rather buy a new number 8 option, both Ruben Loftus-Cheek and Roos Barkley present viable and attractive loan deals for Aston Villa as they look to consolidate their position higher up in the league.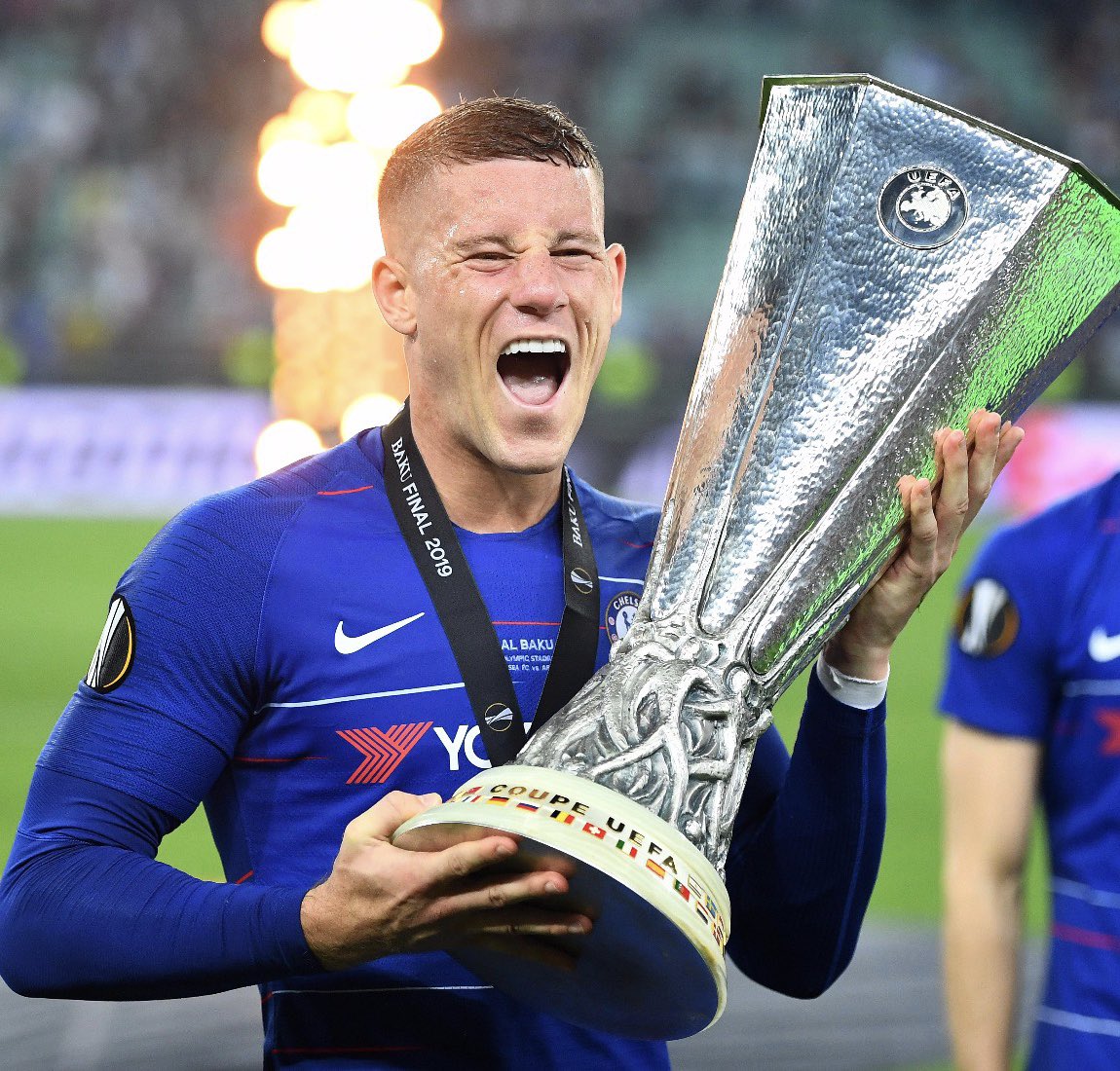 Everton's Golden Boy
Based on last season's 13 starts and 8 substitution appearances. Ross Barkley's stats stand out in a few specific areas. He took on his man with a dribble 2.3 times every match and attempted 0.5 through balls per game as well. He attempted 2 shots per game and offers a good delivery from set pieces. Barkley also recovers the ball surprisingly well, at a rate quite similar to John McGinn.
Another area where Ross Barkley offers an upgrade on, say; Hourihane, would be the amount of tackles and duels (in the air or on the ground) that he competes for. This shows that Barkley has some bite to his game as well as the obvious attacking qualities.
In Hourihane's defence, though, the Irishman was arguably more effective going forward. Hourihane attempts a lot more crosses than Barkley, makes slightly more chances per game and has a better goals and assists tally. Ross managed 1 goal and 4 assists in the league last season, whereas Hourihane scored 3 and assisted 5 (albeit with six appearances more than Barkley).
The downside to Barkley seems to be his fairly low shooting accuracy. This might be a problem for an Aston Villa side who cannot afford to be as wasteful with their shots as Chelsea can be against the weaker Premier League sides.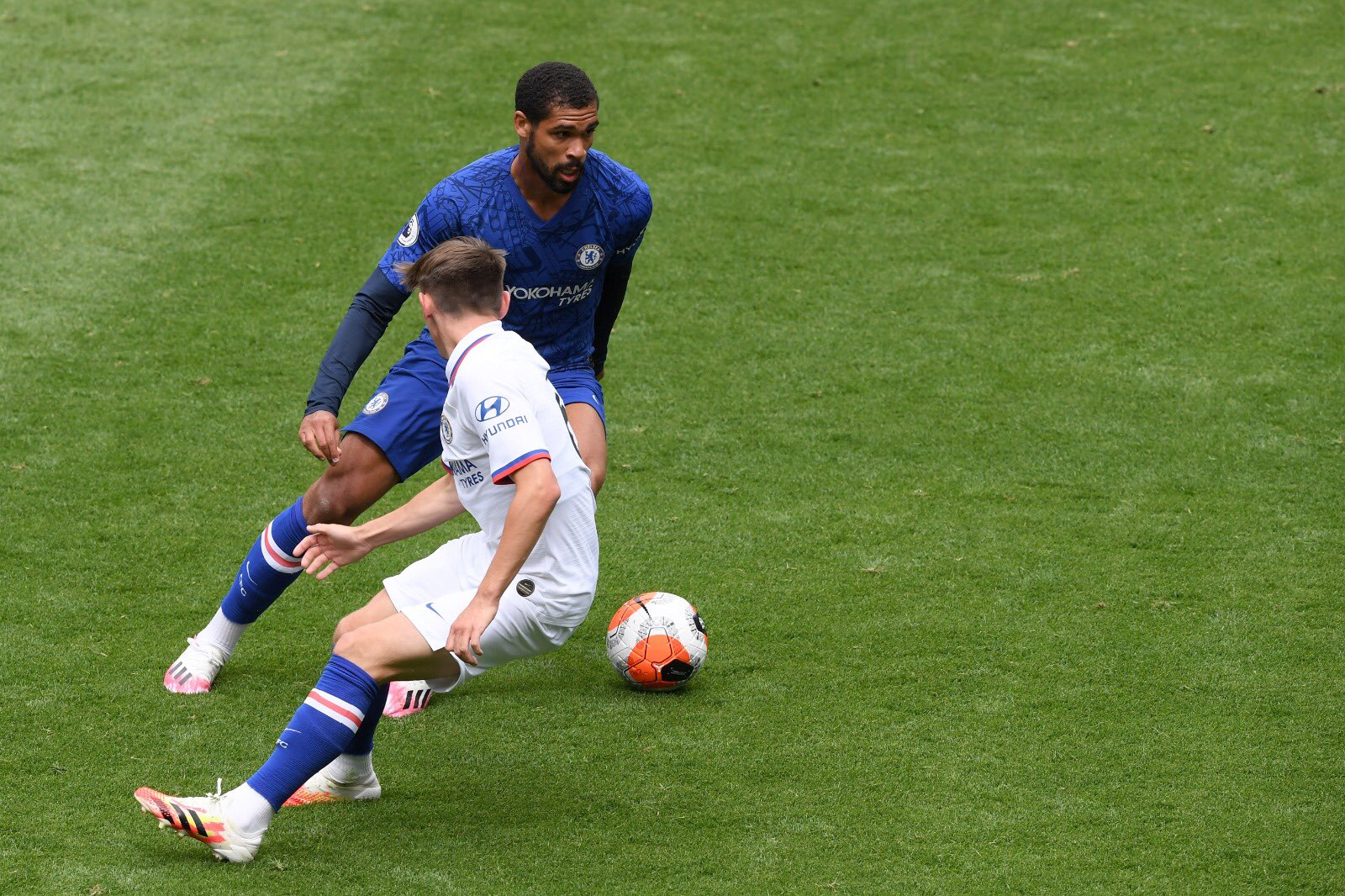 Ruben Loftus-Fact-Check
Loftus-Cheek, two years' Barkley's junior at 24 years of age, endured a more difficult time last season. He only managed 205 minutes over 5 disparate and mostly substitute appearances. During that time, Loftus-Cheek stood out for the number of touches he takes, the ability to retain possession, his passing accuracy and range of passing. But, while the fact that he still got an assist is a positive, it might serve Loftus-Cheek better to look at his performances at Crystal Palace and Chelsea in previous seasons.
From 2018-2019 at Chelsea, per game, Ruben Loftus-Cheek stands out for his goals and assists, passing volume as well as passing accuracy, interceptions and duels contested, his long passing ability and efficient shooting (30% conversion rate).
Meanwhile, in the 2017-2018 season where Ruben played for Crystal Palace and managed his best number of appearances, his stats remain largely similar except for the reduction in overall passing accuracy and the increase in the number of crosses that he made.
A fan's perspective
We spoke with Chelsea fan, Jenny Brown, for some perspective on both Barkley and Ruben Loftus-Cheek: 
On Barkley:
"I think Frank Lampard would be reluctant to allow Ross Barkley to go out on loan, unless of course the player himself pushed for it.
"He's proven time and again he's a brilliant squad player who can come off the bench and infuse a match with energy when needed. He's an instinctual player – which when it comes off can be outrageously good.
"But that's not always the case. He has moments, like against Barnsley where he can have a horrific miss and it boggles the mind."
On Loftus-Cheek:
"Ruben Loftus-Cheek has had a difficult journey with his repeated injury problems. He had finally etched out a place for himself in the Chelsea squad under Maurizio Sarri before suffering a long-term injury.
"He's not returned the same player. He had an opportunity at Brighton to show Frank Lampard that he was an asset – but let himself down. The only way for him to re-discover form is to get regular football.
"A loan move would be ideal for him and with a bit of nurturing for whichever club takes him on loan. With John Terry there, Aston Villa may be the ideal place for Loftus-Cheek to grow as a player.
"And for the club I could see him complimenting Jack Grealish well to push the club forward."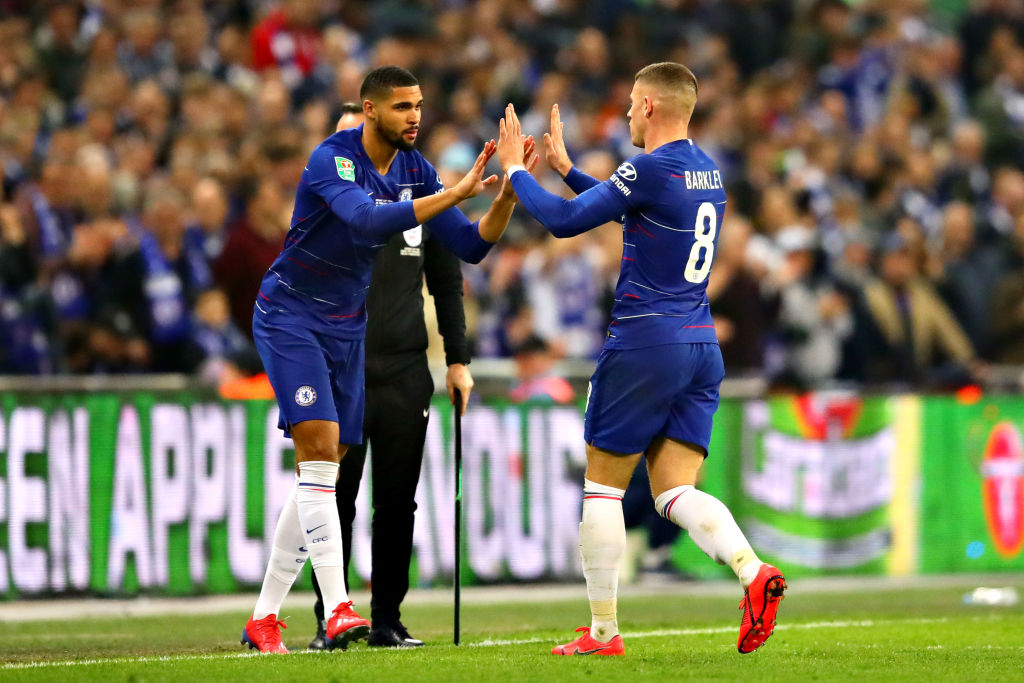 Injuries cannot be underestimated
Let's assume that McGinn gets on top of his form and keeps his place. Now, Conor Hourihane splits opinion. His defensive work leaves a lot to be desired, but even against the likes of Ruben Loftus-Cheek and Barkley, his attacking output stands up very proudly. Make no mistake, Conor Hourihane is a serious weapon in the Premier League because of his set pieces, shooting and crossing ability in particular.
However, both Barkley and Loftus-Cheeky would add another dimension to Villa's midfield, albeit at the expense of Hourihane's left foot. What either of the Chelsea duo might add is a bit more pace to dribble the ball up the field, beat a man with a trick here and there and provide some additional defensive work where required.
With the impact of an injury never more than a Ben Mee-esque tackle away, why not see if Loftus-Cheek or Barkley can come in a win the shirt?
Hourihane himself always does better with competition, and the reality is that he has no competition at the moment – let alone potentially one of England's more talented midfielders.