A wide range of Villa youngsters have been called up to England's youth squads for friendlies.
Words: Regan Foy | @findfoy
---
Aston Villa youngsters Jacob Ramsey, 19, and Kaine Kesler, 17, are amongst two youngsters who have been called up to their respective age brackets by the England International set-up.
Ramsey will join the Under 20 squad, whilst Kesler will join up with the Under 19's.
Jacob's brother, Aaron, is amongst a number of youngsters called up to Kevin Betsy's Under 18 squad also, and is joined by Sebastien Revan, Carney Chukwuemeka and Louie Barry for a training camp in October.
Jacob Ramsey has gained notoriety of late after making his Premier League debut in Aston Villa's 3-0 win over Fulham, and impressive displays against Burton Albion and Bristol City in the Carabao Cup this season – with Dean Smith stating that he's unlikely to loan the midfielder out as he wants him in and around the first team squad.
Kesler, who is often listed as Kesler-Hayden in matchday squads, was named on the bench for the Aston Villa senior squad during last season and recently signed a professional contract with the club. He was often involved in pre-season and played for an hour in the friendly win over Bristol City. This will be his first call-up, for a double header against Scotland under the coaching of Ian Foster.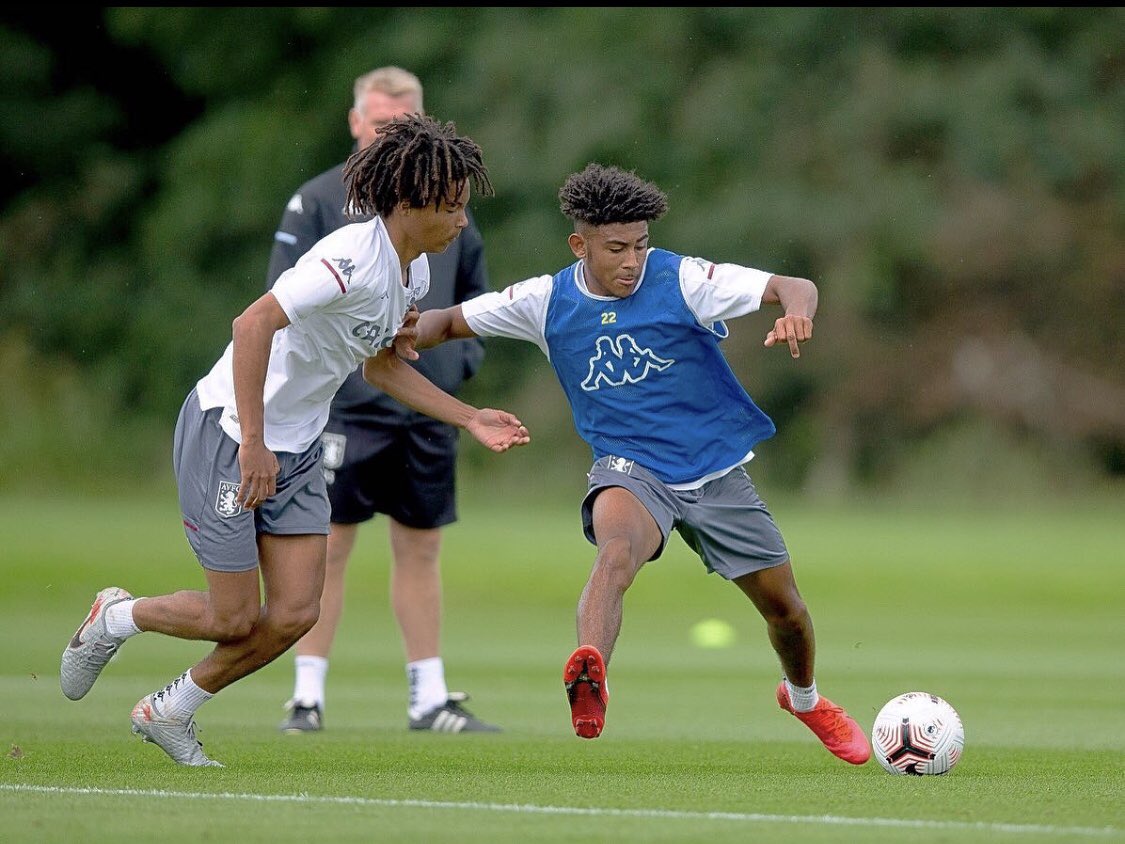 Carney Chukwuemeka and Aaron Ramsey are described as two of the best talents of their age group, and both have been appearing for the Under 23 side at Aston Villa this season as the Academy looks to get younger players playing at a higher level sooner to provide accelerated development – something Christian Purslow is keen on.
Speaking in January, Purslow said:
"Frankly, I'm going to be brutal, 22-year-olds playing in an under-23 team means your system is failing.
"22-year-old footballers at Aston Villa need to be in the first team.
"The goal is to populate the under-23 team with 11 outstanding 16, 17 and 18 year olds."
And progress towards that goal has been made, with a huge amount of investment this summer seeing Ruben Shakpoke, Lamare Bogarde, Sil Swinkels, Oliwier Zych and more joining the under 18 side.
Seb Revan, the brother of Dominic Revan who was named amongst the substitutes on a few occasions under Steve Bruce in the Sky Bet Championship will also be looking to impress whilst away on international duty, whilst Louie Barry, who is yet to start a game this season for the under 18 side due to an extended holiday and quarantine period, will be looking to capitalise on the hype around him and continue to develop.