Aston Villa Women have picked up their first win of the season, beating Sheffield United in the Continental Cup.
Words: Regan Foy | @findfoy
---
_______
Aston Villa Women have picked up their first win of the new season away from the Women's Super League, defeating Sheffield United Women in the Continental Cup Group Stage.
It was a bright start for both sides, with Nadine Hanssen struggling to get a shot away in the box, before former Villan Mel Johnson counter-attacked and played a cross across the box, which just evaded Katie Wilkinson.
It took a few minutes for Aston Villa to find their feet, but the chances began to come as the side grew into the game. Jodie Hutton had a cross that evaded Shania Hayles, whilst the latter had a poor effort saved.
As Villa grew into the game, Sheffield United started to fight back themselves – forcing Weiß into a save through an effort from Sarri – before Mel Johnson came close once again.
Just before the half hour mark, both Emily Syme and Diana Silva had efforts that were either blocked or initially fired over the bar, with the home side struggling to get their chances on target.
Gemma Davies was forced into an early change as Ella Franklin-Fraiture pulled up for the second time of the evening and was looking to be struggling. Natalie Haigh replaced her.
Shortly after and Villa found themselves with an opportunity – awarded a penalty as Jodie Hutton was snapped in the box by Wilson. Hutton stepped up to take the penalty that she had won, and buried it – sending goalkeeper Kitching the wrong way.
Before half time, both sides had opportunities – with Johnson denied by Haigh's game awareness, whilst Shania Hayles had an effort saved by Kitching.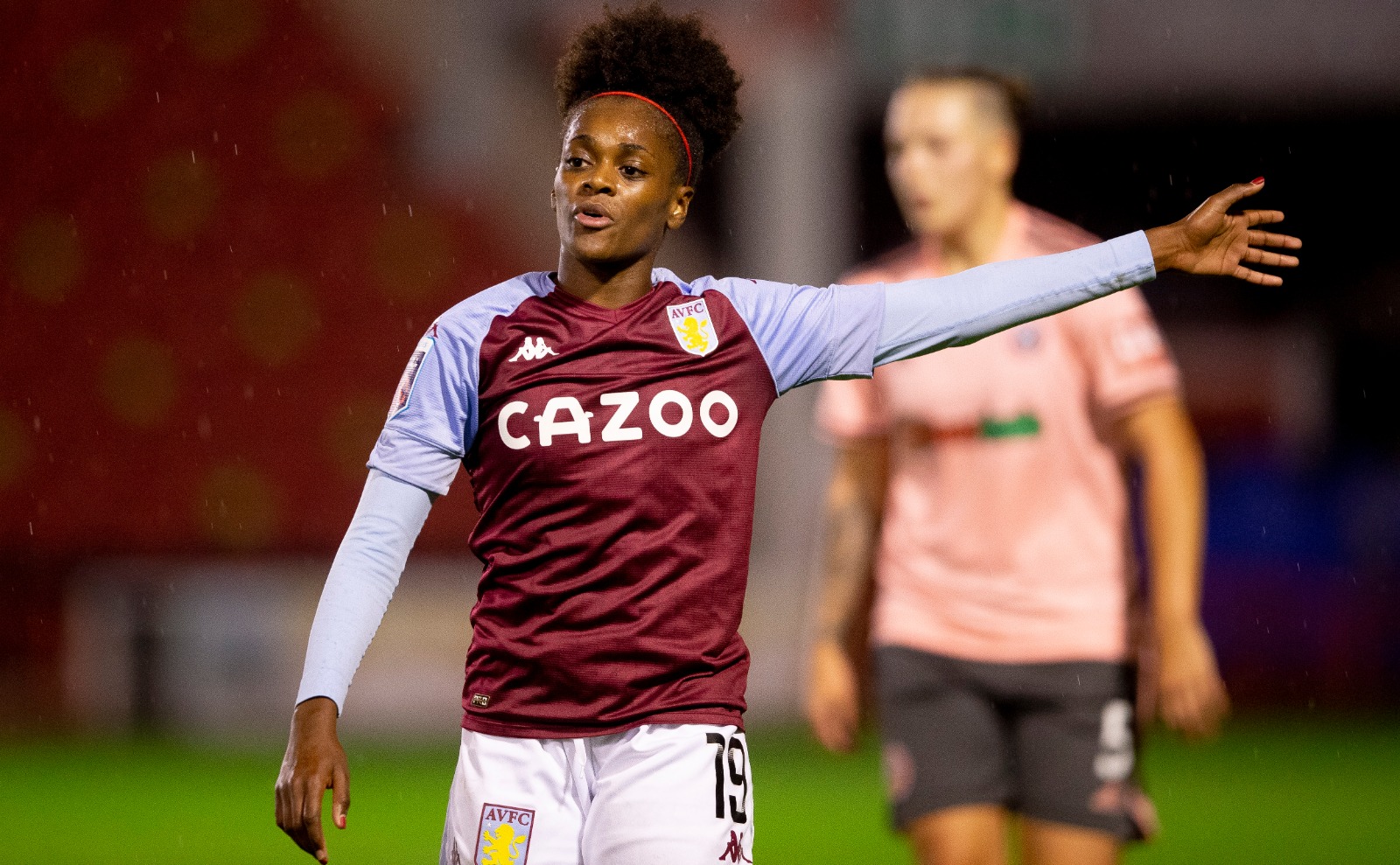 In the second half, Davies made a second change and replaced veteran Anita Asante with Ramona Petzelberger. Amy West moved to right-back, whilst Natalie Haigh slipped into centre-back.
The Blades started to assert themselves, with Lipka firing from range but not testing Weiß. Other chances came, such as a scuffed shot that slipped wide from Sweetman-Kirk, and Weiß' alertness to claim a ball into the box from Sarri.
Sophie Haywood replaced Jodie Hutton, whilst Diana Silva – who had come close earlier – was later replaced by Emma Follis.
Both Haigh and Follis required medical attention during the game, which was worrying for Aston Villa Women with their busiest period of the season approaching.
Just before full-time, it looked as if Sheffield United had equalised as the ball nestled into the Villa net, but the referee had adjudged that Lisa Weiß had been fouled in the build-up which had caused her to drop the ball.
Shortly after the four minutes of added time, a much-changed Aston Villa side had found themselves picking up their first win of the season.
Attention now turns to Sunday's Women's Super League game against bottom-of-the-table Bristol City, which Gemma Davies' will consider a must-win.