Frederic Guilbert has spoken to popular SM Caen podcast 'We Are Malherbe' about his time at Aston Villa so far.
Words: Regan Foy | @findfoy
---
_________
Frederic Guilbert has opened up about his experiences with former club SM Caen, his trials and tribulations at Aston Villa and in Birmingham, and how a potential loan move back to France fell through this summer.
Speaking to popular SM Caen news outlet 'We Are Malherbe' in an hour long podcast, Guilbert discusses his relegation from Ligue 1 whilst already being an Aston Villa player, joining the Birmingham-based club and the differences between French and English football.
There were rumours this summer of a possible return to Caen, which Frederic reveals were started by an Aston Villa supporter – and these rumours caused the defender a lot of stress in terms of explaining to people that it was not true.
"The rumour of a return to Caen was started by an Aston Villa supporter.
"I received messages, telling me I was coming back to the club – even from relatives of mine.
"I wasn't aware of anything to do with that."
There was, however, a move that fell through this summer – which would have seen Guilbert return to France on loan – and back into Ligue 1.
There was contact from FC Nantes, who finished in 13th last season, via Michel Audrain, the former assistant manager of Stade Malherbe Caen – who currently works within the recruitment system at Nantes. Guilbert reveals that Audrain contracted him and that he had telephone calls with manager Christian Gourcuff, but contact with the president of the club died and the deal fell through.
"A move to FC Nantes fell through – it would have been a loan.
"Michel Audrain, who I knew in Caen, contacted me – I had the manager Gourcuff on the phone – he wanted to have me and everything.
"But after that, there was nothing from the club's presidency."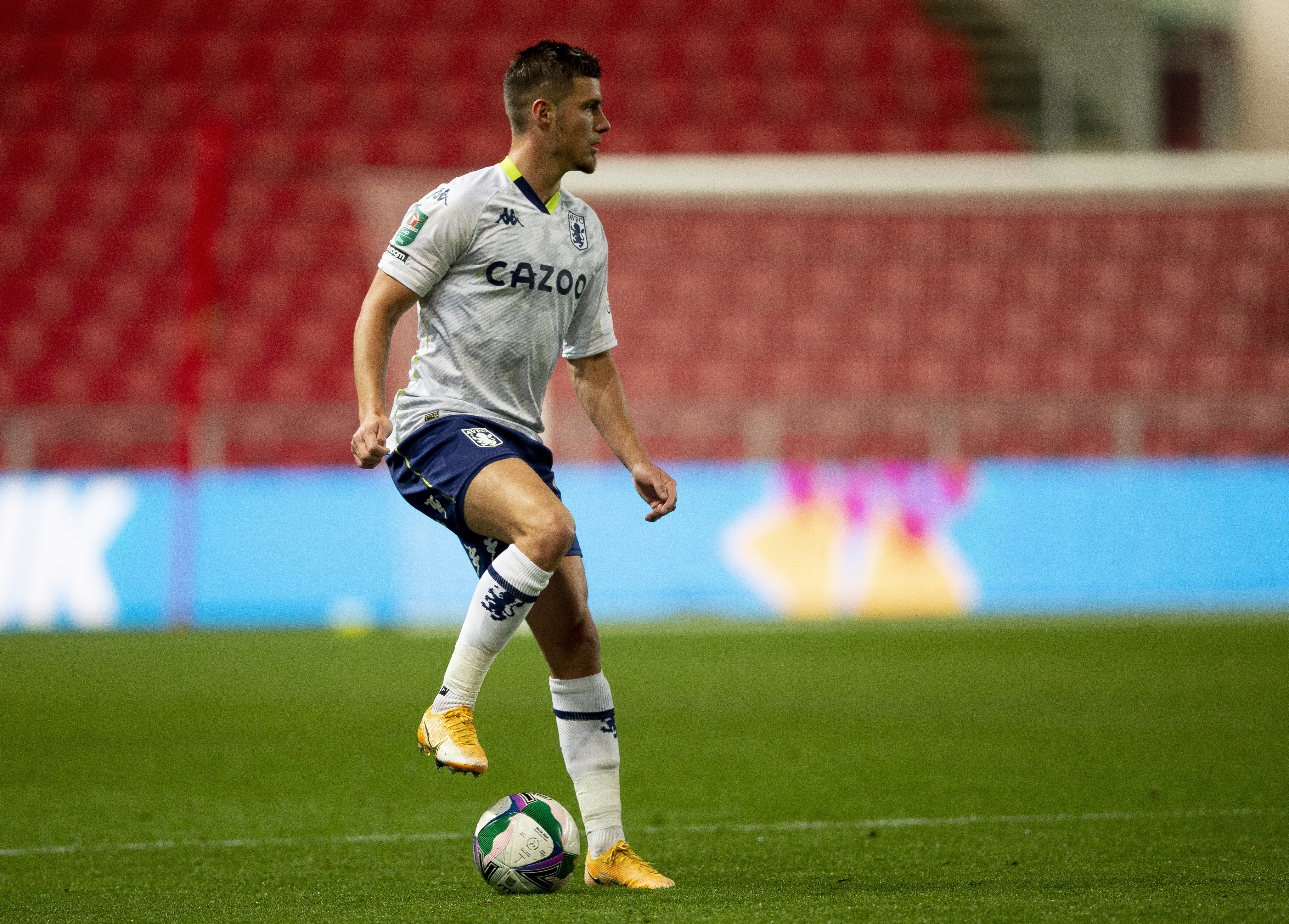 The Aston Villa fullback, who signed last January with a view to move in the summer – initially for the Championship before Dean Smith masterminded a final push for the play-offs and eventual promotion,
Guilbert managed 29 appearances for Aston Villa across both the Premier League and the Carabao Cup, and played in 2,351 minutes of football in his first season in English football.
The amount of football he would play surprised Guilbert, who had joined from recently relegated Caen.
"I think my first season was pretty good.
"It's not for everyone to play so many games in their first year, even though I was coming back from hell (after being relegated from Ligue 1).
"The relegation was tough. It was my worst season from a personal fulfilment standpoint."
He also provided insight over why a return to Stade Malherbe Caen wouldn't be likely, stating that from a 'career and economical' point of view, it is 'not in his interest to go home'. He continues to say that it isn't that he doesn't want to, but that the move is very impractical.
As it stands this season, Frederic Guilbert's game time has been greatly reduced – appearing twice in Aston Villa's Carabao Cup games. He finds himself as third choice for the position, behind new signing Matty Cash, and veteran Ahmed Elmohamady.
"The club signed Matty Cash for £16,000,000 in the transfer window.
"That's a hell of a lot of money and he's a good player.
"It's the manager's choice – you have to accept it and fight to play.
"If it doesn't work, and if I have to leave, then I will leave."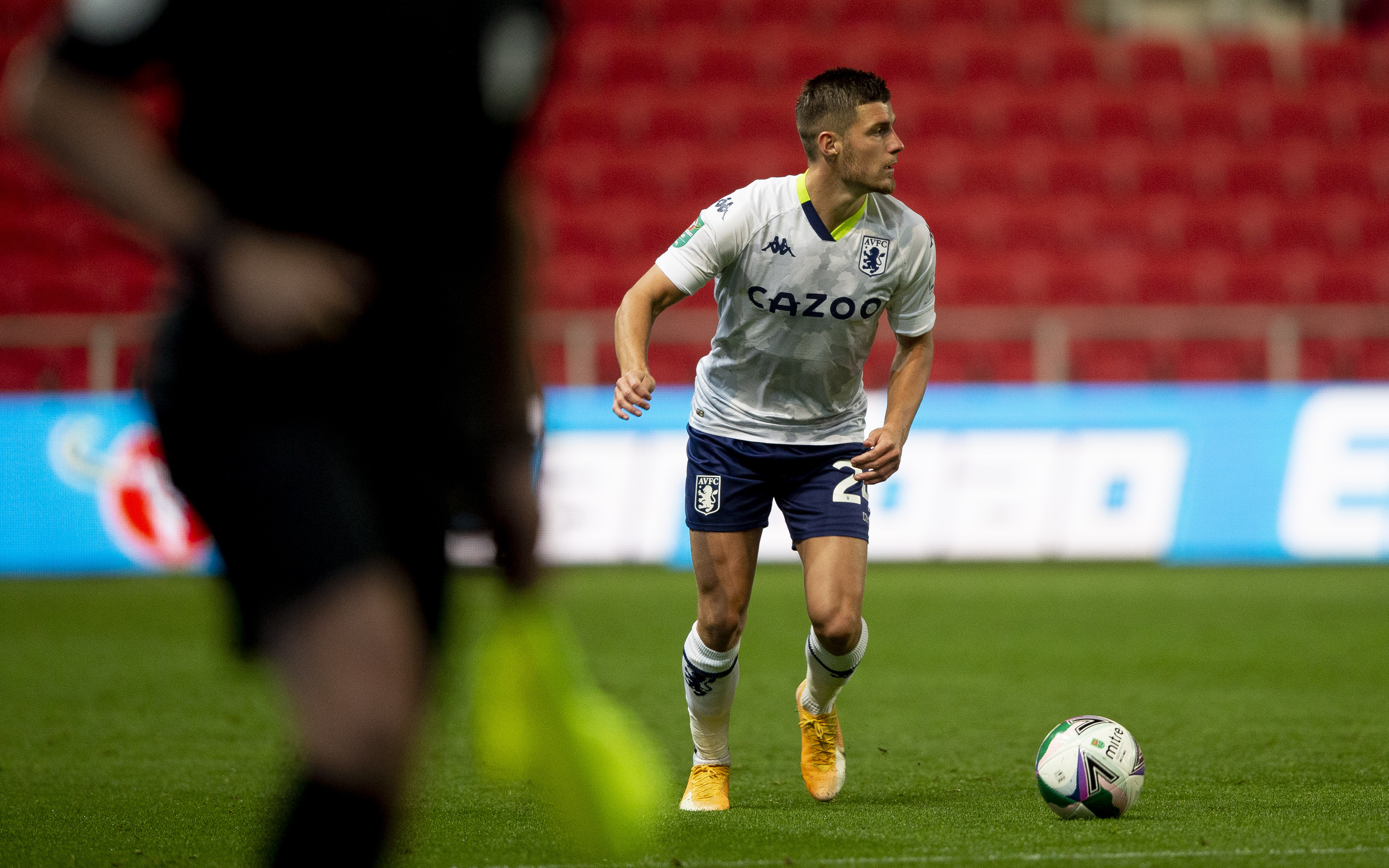 "At the moment, I don't play at all.
"I was told that I was the third choice for the position, and it's the managers choice that must be respected.
"I don't think they were completely honest with me on all points of view going into the season."
As well as discussion surrounding his time at Aston Villa and how he's coping with being a third choice at the moment, Guilbert answers questions posed about the difference between the football in England and France.
"There are not more privileges in England.
"Whilst you can eat mayonnaise as a footballer here – you meet up four hours before a match to prepare.
"In France, the diet is more green. The culture is different."
Guilbert has impressed fans in his Carabao Cup games this season, but with Matty Cash also impressing in Aston Villa's unbeaten start to the Premier League, the Frenchman faces a tough time to try and break back into the squad.