In a new regular feature, we've enlisted the help of an expert in Sport Science and Physiotherapy to help us delve deeper into the injuries currently at Aston Villa.
Words: Alex Williams | @_AjmWilliams
---
______
The Physio's Room has had a few new visitors since my first piece a fortnight ago. Thankfully, none of these injuries seem too bad, with a handful of first team players sustaining only minor tweaks or knocks during the comfortable win at Craven Cottage, the loss to Stoke and the incredible domination of Klopp's Liverpool last weekend.
Grealish and Hause both picked up minor knocks in the week leading up to the game against champions of England, Liverpool. Club captain Grealish took his fair share of heavy challenges in the tie at Fulham, but naturally flew through the full 90 minutes. Nonetheless, there is still something to be said about the fitness and maintenance of Villa's star man.
Now, down to business:
Wesley Moraes – Grade 3 ACL Tear
I have already alluded to the stop-start nature of this injury in my previous update. Contrary to conversations I have seen on social media this week, Wesley will not have returned to proper training now, or for some time, for that matter.
He will continue working on getting his knee fully rehabilitated before he even worries about kicking a ball. That means plenty of days spent in the gym.
Now, it is not a worry for the coming weeks, but if Wesley struggles to break back into what is a very impressive Villa attack, I worry that his long-term recovery could be severely hampered. This would severely delay a return to his real best levels. He has age on his side, but he will need plenty of minutes on the pitch, initially drip-fed, in order to fully recover.
Tom Heaton – Grade 1-2 Knee Ligament(s) injury.
Heaton is around the training ground again now, which is great news for everyone at the club. His presence in around other members of the squad in training, and on a matchday alone, will be vital in the long-term success of this Aston Villa side – regardless of whether he manages to unseat the impressive Martínez between the sticks.
Over this break, you can expect the shot stopper to be in the gym almost exclusively, working with the physios and the sport science team to make sure his final stages of rehab are successful and he doesn't suffer a relapse – an unfortunate reoccurring story with knee injuries of this type.
Whilst I expect Heaton to be back on the grass very soon, he will be still doing plenty of rehab into next year to maintain his knee, ensuring he has full stability, should he be recalled to the starting 11 at any point.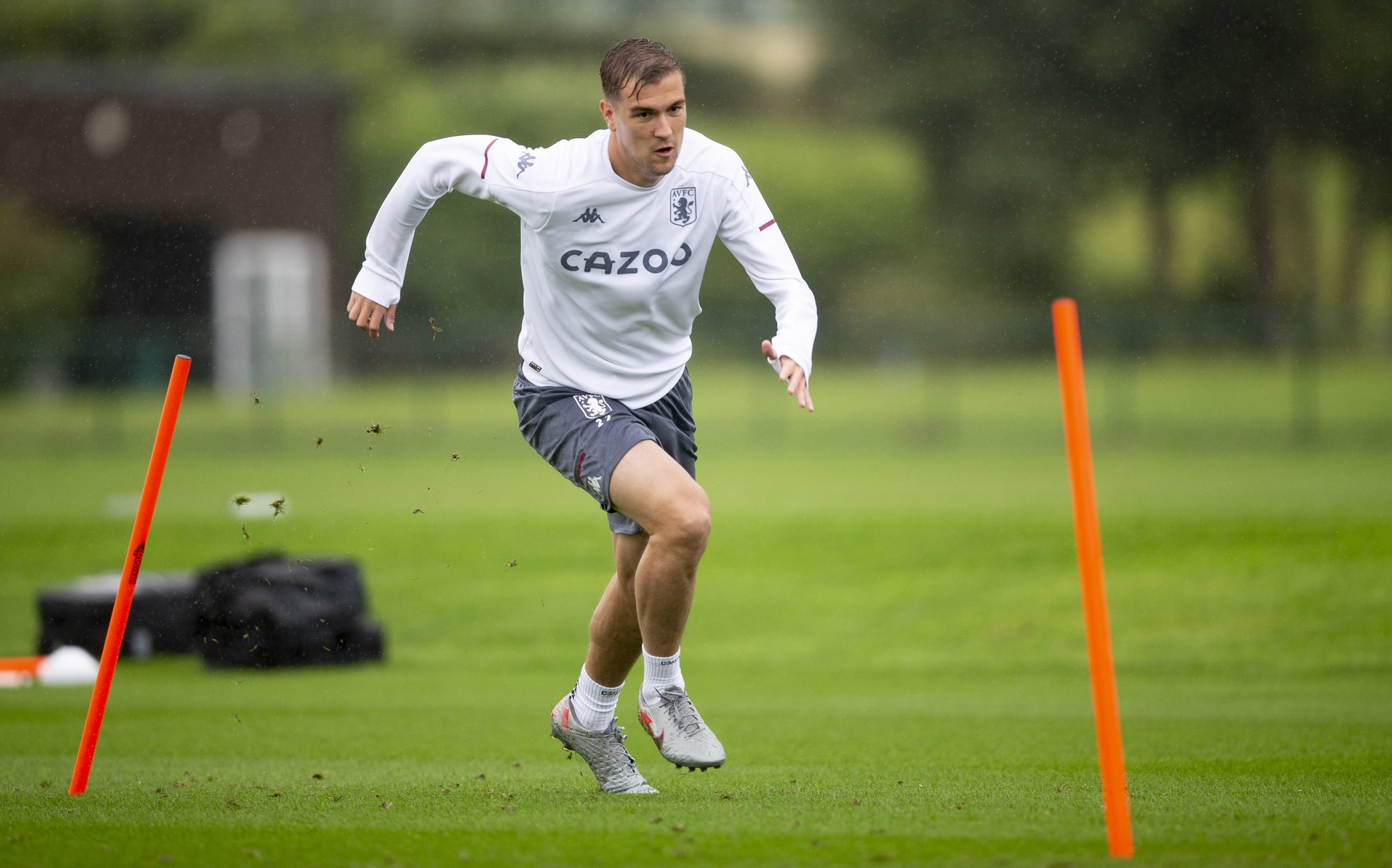 Bjorn Engels – Thigh strain
In my last piece, I stated ''I'd expect to potentially see Engels back in full training around the international break, maybe before if he can get fit ahead of schedule''.
It has transpired that Engels indeed was back in training in the days around the Carabao Cup tie with Stoke and will be working on his return to full fitness over the international break.
He will be welcomed back by the management and will provide a boost in terms of cover for Dean Smith's defence, with some fans questioning whether this was one position that could have been strengthened further over the last couple of months.
Kortney Hause – Groin strain
This is an injury that the club are yet to release much information on. Kortney hobbled off, assisted by medical staff in last week's Carabao Cup tie with Stoke City. Fortunately for Hause, the international break has arrived, meaning he will miss minimal football. 
Once the initial swelling and pain has subsided, the medial team will work with Hause so that he regains full range of movement, ahead of passing him fit to train once more.
This process should take 2-3 weeks from the initial injury to the resumption of training. Should the injury appear worse than first expected, this process could lengthen to around 6-8 weeks with the more severe 'strains'.
Jack Grealish – Dead leg and strapping
You are probably wondering why I've left a very simple 'dead leg' knock until the end of my piece this time around. However, this is a knock Jack will pick up frequently this season as opposition players will look to bring him down with even more unnecessary force than previously (yes, really).
Cast your mind back to December 2018, when Grealish was suffering with hairline shin fractures that he worsened by playing through the pain barrier. These injuries are commonly referred to as over-usage and repeated impact injuries – you can see where I am going with this, as could Smith, who chose not to feature Grealish against Stoke City.
The most interesting thing with Grealish this season might be how Dean Smith manages his prized asset – especially now Southgate has slotted him into the England midfield. When does he get his rest? Does he need them? ''NO, he's professional footballer,'' I hear some people cry – this does not make him indestructible to the impact his legs will suffer week in, week out.
Watch out for Grealish to be sporting some kinesiology tape or even more rigid strapping as we start to hit the busy period of the season. I'd expect to see Grealish subbed off when Villa are in control of a game late on during this time, and I doubt he will feature in round 2/3 of the FA Cup, either.