Aston Villa Women signed a number of players over the summer, pushing many of the players involved in getting the side into the Women's Super League to the bench.
Words: Regan Foy | @findfoy
---
_________
Aston Villa Women have started their new season with back-to-back losses in the Women's Super League against Manchester City Women and Reading Women, but returned to winning ways with a 1-0 win in the Continental Cup against common opponents Sheffield United Women last week.
Ahead of the new season, a number of familiar faces would leave their roles at the club – whilst a host of new signings came through the door including Portugal International winger Diana Silva, German trio Ramona Petzelberger, Lisa Weiß and Caro Siems, as well as Scotland international Chloe Arthur, amongst others.
The result of this has seen a number of players who played an important role in getting the club into the top league reduced to a bit-part role of late, with appearances from the bench and the Cup competitions on the agenda for a number of last year's key players.
There have been a number of players able to get more regular game time in the season to date, with Ella Franklin-Fraiture being the stand-out following her season-ending injury last season. The fullback has played in all of Aston Villa Women's games this season. Elisha N'Dow and Natalie Haigh have found themselves in and out of the squad thus far.
Initially, it was thought that Sian Rogers would be the number one for the season ahead, which would have been another 'homegrown' player that was gracing the starting eleven – but following a handful of gaffes against Manchester City on the opening day, Rogers has been moved to the bench in place of former Olympique Lyonnais goalkeeper Lisa Weiß.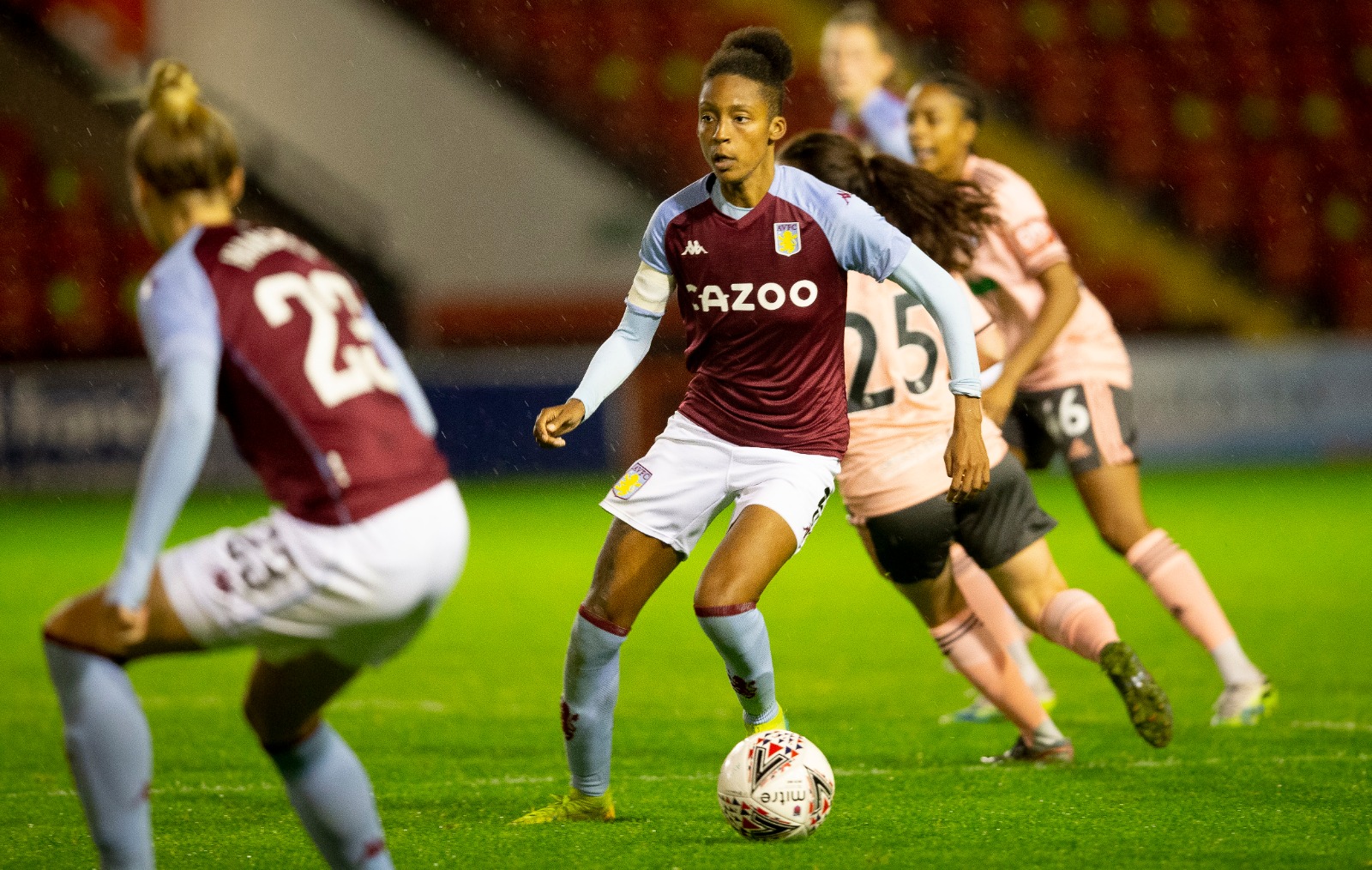 Aston Villa's Continental Cup win against Sheffield United Women, their first of the season, saw a number of familiar faces back on the pitch, with Asmita Ale, Amy West, Jodie Hutton and Emily Syme all offered game time.
Jodie Hutton looked back to her best, tasked in this game as a winger rather than a makeshift fullback as she was so often deployed last season; and ended up winning the penalty that she eventually scored to give her side the win.
It's a cliché in football that those who get you to the position you're in should be given the opportunity to keep you there – but fans, players and coaches will know that consistent evolution of a squad and it's philosophy are the only way to improve in the fast-paced environment of top flight football.
In this case, however, there is something to be said about throwing a number of new signings, who have had little time to gel together, into a tight-knit squad full of young, exciting talent.
The likes of Sophie Haywood, Amy West, the aforementioned Hutton and Asmita Ale have all performed in substitute appearances – but should there be more faith from coach Gemma Davies in their ability to be able to play a full 90 minutes in the top flight? We think there should.
West and N'Dow received Player of the Season awards over the last two seasons, whilst Hutton was the first homegrown player to be offered a professional contract before Ale shortly followed. There is an evident faith in their ability, or the contracts would not have been offered – but there needs to be enough faith to let them shine in the Women's Super League.