'Project Big Picture' was the dominant topic this week, and we're taking a look at how the 'top six' have an affect on Aston Villa.
Words: Georgia Homer | @georlh
---
______________
Project Big Picture has been the topic dominating English football discussions and headlines this week, a controversial proposal to reduce the Premier League from 20 teams to 18. The benefits of the project would've included a £250m bailout for the EFL and a quarter of future revenue also being shared, but complete power given to the nine longest serving teams. Only six of these teams would be required to vote in favour of future changes, and with the 'big six' each having a vote it is not difficult to guess which clubs would benefit most from such a system.
Despite some arguably positive aspects to the plan, such as funding lower leagues and subsidising away day travel, the plan was rejected in an emergency meeting earlier today. It is unclear why redistributing revenue across the various leagues would require such a drastic restructuring of power in the top flight, and the idea has therefore been criticised as an opportunistic response to the current recession. Surely, there must be a way to provide financial support across the EFL without perpetuating an already growing 'big six' divide?
Aston Villa's chief executive, Christian Purslow, dismissed the idea that the plan could be successfully implemented, rightfully predicting it to be unpopular amongst the majority of Premier League clubs. It has only been two years since Villa was bought by new owners Nassef Sawiris and Wes Edens, an investment that, under Project Big Picture, would've needed the approval of the prevailing clubs.
The proposed special voting treatment for selected clubs is not the only way we have seen this Premier League divide illustrated. Something that has become increasingly clear is that many supporters believe a top six finish entitles them to an unlimited selection of players to buy. Of course, there is a certain level of prestige attached to some clubs, and the promise of European football is undeniably attractive to players on the move, but without club loyalty how can we expect things to change?
Over a week has now passed since the end of the international transfer window, which allows us to reflect on a fantastic summer of business for Aston Villa, including Jack Grealish's contract extension. Following vast speculation around Jack's footballing future, particularly when the club's Premier League status remained unconfirmed, this development is considered by most Villa fans to be the 'signing of the summer'.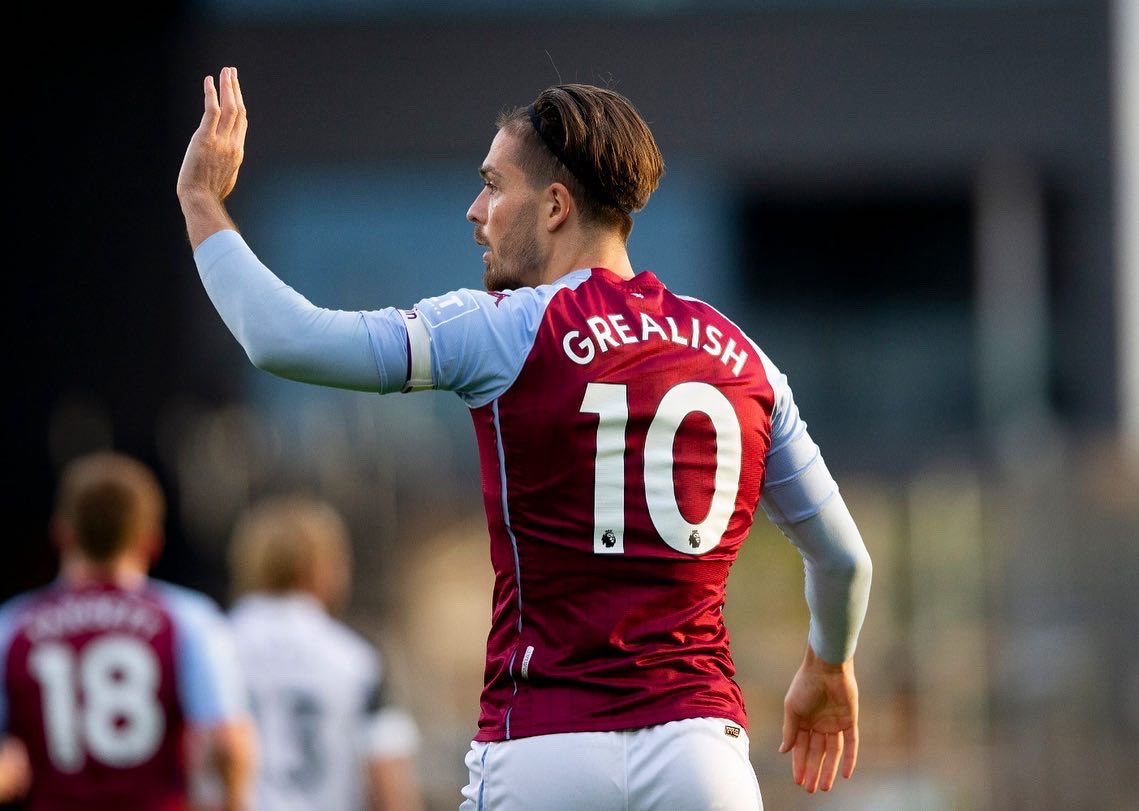 The announcement provoked mixed responses from both professional pundits and football fans. Some social media users expressed messages of respect for the captain's loyalty to his boyhood club, claiming that there is some heart left in football after all. Others made brash conclusions, branding the decision as 'career ending' or a 'life sentence'. Reactions were likely exaggerated by surprise, as the signing followed months of articles from well-established news outlets alleging that the deal with Manchester United was "already done".
Grealish is not the only player to experience these sorts of comments; both Declan Rice and Wilfried Zaha found themselves at the heart of transfer rumours, and are now criticised for their loyalty – so much so, that Zaha recently responded to this on twitter, calling claims that he seemed disinterested at Crystal Palace as "total nonsense" and "boring now".
For a lot of us, what makes the Premier League so exciting is its unpredictability. Other leagues across Europe, such as La Liga and the Bundesliga, draw criticism for their repetitive nature, with the same teams dominating the table year after year. If this is something that we intend to avoid, we must stop treating lower table clubs as talent factories for the top six to pick from. 
For a club like Liverpool or Manchester United, the addition of a talented squad player can provide the depth that they are looking for, but it is incomparable to the loss that Villa, Palace, or West Ham would have suffered as a result. For Villa, keeping Jack Grealish has already proven invaluable. As confirmed by the player himself, it was words from manager Dean Smith and chief executive Christian Purslow that secured Jack's future with us, clearly illustrating the long-term ambition of the club – a 'statement of intent'. Being announced in the middle of Villa's summer business, the news undoubtedly had an effect on the remainder of the window. With Grealish demonstrating the club's vision and committing to a further five years, quality players were sure to follow. Furthermore, the decision to stay will instil confidence into a team that probably needed it after a tricky season; losing a captain would've been detrimental for spirit both on and off the pitch.
With Villa's long term plan in mind, we do not need to consider Grealish staying to be some kind of sacrifice. Future European football with Villa is by no means out of the question, and until that becomes a possibility he is proving that there are other forms of success. As we all know, Grealish led his boyhood club to promotion and scored the goal to keep us here. But who is to say that this is the ceiling for Aston Villa? Having an ambitious management and captain has injected a great feeling of optimism into the club and fanbase, one that hasn't been felt for a number of years. Jack has already kicked off this season with yet another achievement, being the first player in history to be involved in five goals against Liverpool. This was soon followed by his first international goal contribution, and I am confident that there is much more to come – even if that upsets the emerging hierarchy within the league.