In this special edition of our regular feature, 'The Physio's Room', we detail the ins-and-outs of Wesley's recovery following his knee injury.
Words: Alex Williams | @_AjmWilliams
---
___________
The Physio's Room has had two mainstays since the turn of the year, goalkeeper Tom Heaton, and the man who will be the focus of this piece, Wesley Moraes. January 1st 2020 was the last time we saw Wesley run out onto the pitch in Aston Villa colours. Wesley was on the receiving end of what some football critics and most Villa fans alike described as a 'horror tackle', but this has been up for debate amongst other football fans.
Ironically, during the planning and writing of this piece, Jordan Pickford and found himself in the spotlight after a similar incident with Liverpool centre half, Virgil Van Dijk.
In this latest piece, we are going to delve deeper into the Brazilian's injury and how exactly this severe injury occurred, how the initial months post injury would have looked from Wesley's eyes, and what exactly Wesley would have done during each 'stage' of his rehab.
Alongside this, I have also been asked to speak about that Ben Mee tackle, which is a minefield in itself. So, bear with me as I do what will now be known as, 'talking the tackle'.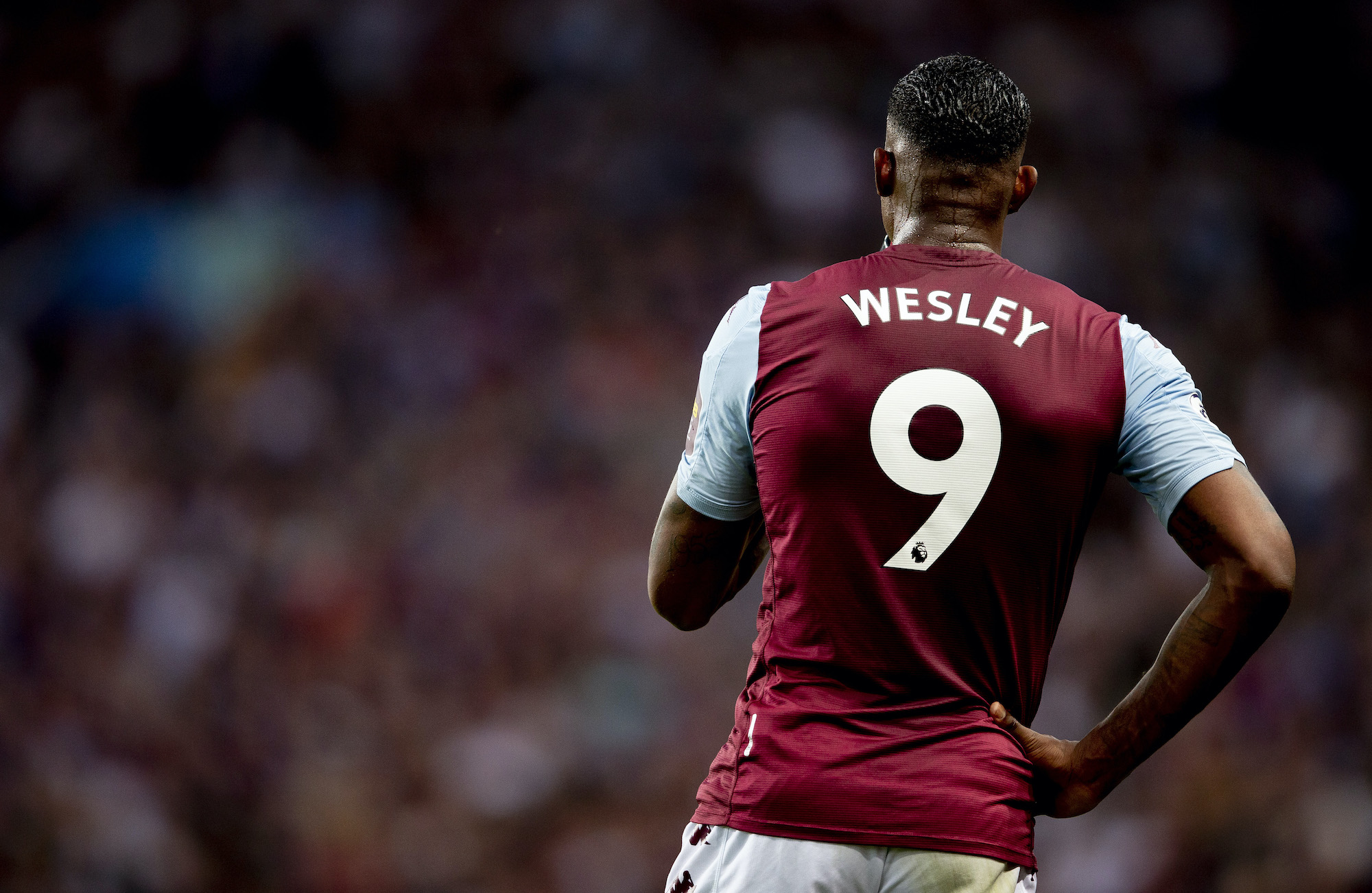 I am going to start with some facts. Wesley suffered as serious of a cruciate ligament injury as there is to suffer without forcing a retirement. Dean Smith has told the media on a handful of occasions that the striker suffered a 12-month injury – this tells any physio or sport scientist that Wesley suffered at least one grade 3 ligament tear (complete rupture), and could well have suffered other damage in and around the joint. This injury occurred after an inside leg contact, following a tackle from Burnley's Ben Mee, this resulted in severely high tension and abrasion at the site of both the Anterior Cruciate Ligament (ACL) and Posterior Cruciate Ligament, causing the tears to occur.
Thankfully, Wesley is a fit, young player who was very close to, if not already at his peak physical fitness, so this injury wasn't career ending. He would have immediately been a candidate for operation following the reduction of initial joint swelling. Your average Sunday league player, not so much. I myself suffered an identical tear to my ACL in February 2017 and had to complete 6-8 months of recovery and rehabilitation before my knee was ready to go under the knife. In short, Wesley was in a good place pre-op and therefore knocked a few months off of his return date.
There really isn't much that can be done rehabilitation wise following a multiple knee ligament reconstruction surgery, for the first few weeks and then into the initial months, it is all about decreasing the swelling around the knee and regaining full knee extension (leg straightening), with a background focus of regaining full flexion (leg bending). Next up, Wesley would have been tasked with maintaining full knee extension and increasing his quadriceps muscle function. However, knee flexion still would have been around only 90 degrees.
In the following weeks and months of getting back to full extension, Wesley would have been back in the gym working on staged weight-bearing rehab, and cardiovascular (fitness) work would all be static bike based, with a dip into a hydro-pool now and then. Months 3-6 are all about strengthening the joint with own body weight, light weights and sports cord and ensuring full range of motion is achieved with continued protection of the graft (new ligament) from re-injury.
We are now at a point, where we are in the last 'stage' of Wesley's rehab. Dean Smith confirmed Wesley now has his boots back on, and is working extremely hard both in the gym and on the grass and is completing a good amount of grass-based running and has been ''kicking the ball in training''. Don't get too excited Villans, Wesley still will not be back till after the festive period, namely mid-late January, should all go to plan in this final, delicate stage.
Wesley's return and any knock-on injuries may depend on where the graft has been taken from. It is likely that it would have come from a large chunk of hamstring muscle, if not a synthetic ligament. This could lead to future hamstring injuries if the rehab of this muscle is not as thorough as the knee rehab itself. The last thing a powerful striker needs is to become prone to hamstring injuries.
Will Wesley be the same player? It is very hard to say. It is completely up to the player's confidence, and we will not have a settled idea on this until he has been slowly drip fed back into first team football – (see my previous articles on how Wesley should be returned to the Villa side). Of course he may well shy out of similar situations, and this is human, football is his living, as well as his life, and despite age being on his side, this isn't an injury you can recover from and still play at the highest level many times.
Wesley spent a great deal of his recovery in his native Brazil, so one can only imagine the club and his family have provided the Villa target man plenty of emotional support since the injury. Here's hoping Villa draw the Blues in the FA Cup this season and Wesley slots home the winner on his return, that would do wonders for his morale and confidence.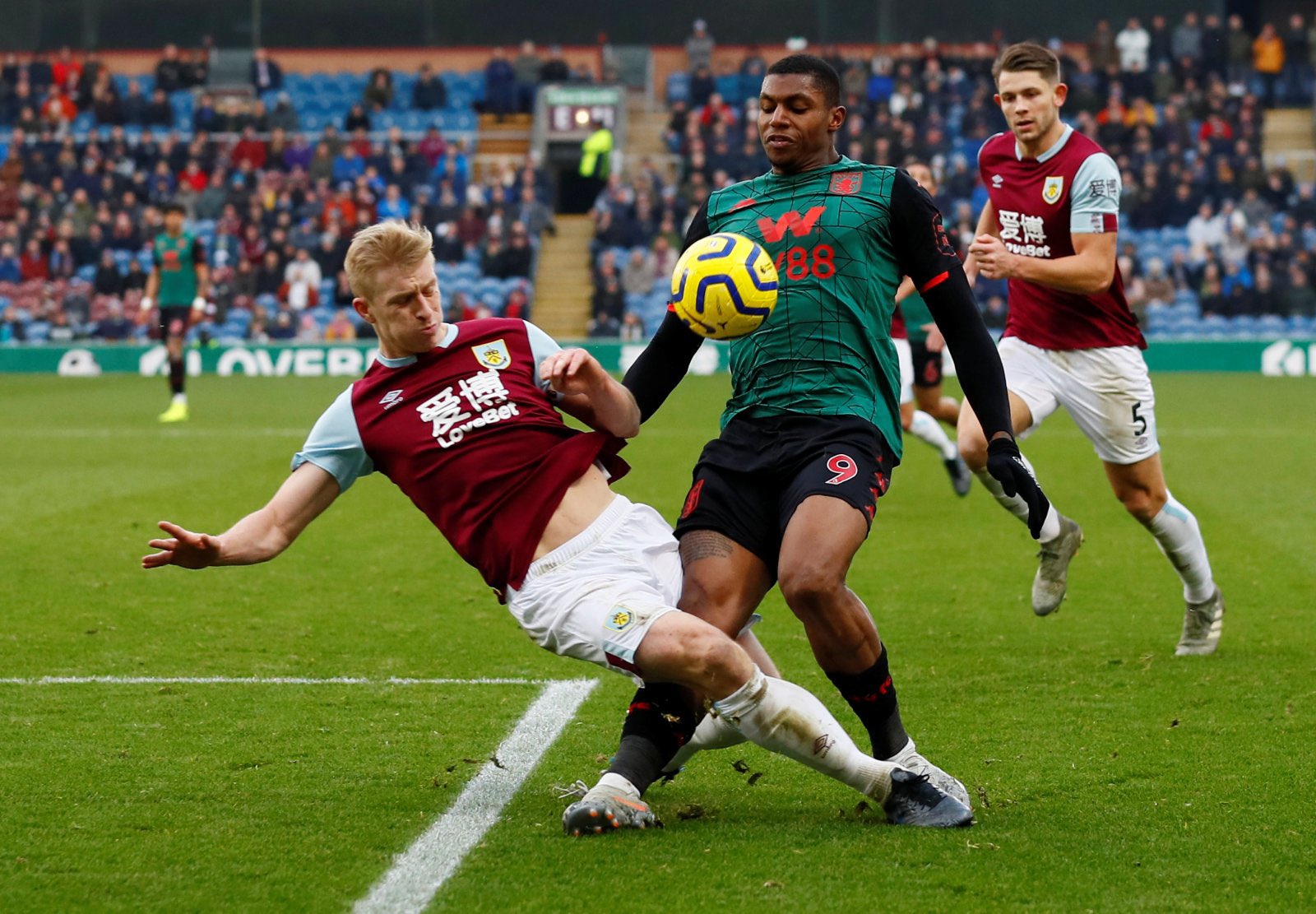 Last of all, we will talk about the tackle that caused Wesley's injury. Now I'm fully aware of how the Villa faithful feel about the challenge, and how Sean Dyche's apparent flippant views on the challenge haven't since helped the situation. However, I am going to try and take the emotion out of the situation and talk about what could have, and maybe should have happened in hindsight (yes, glorious isn't it?) during the challenge.
Now Ben Mee has flown into this tackle, very similarly to a challenge just a month previous where the Burnley skipper's challenge caused a fracture to Liverpool defender Joe Gomez's leg. Is this a sign of his character? Or is it simply that Ben Mee plays in the league, that is of the highest standard in world football, and margins are miniscule, and a single tackle can be the difference between going home with three, one or no points, with a failed challenge possibly seeing a player ousted from a team should this lead to a match-losing moment?
Mee is a physical player who tackles with purpose, but there was clearly no intent to injure either Wesley or Joe Gomez and he only had eyes for the ball as far as the eye can see. However, the challenge on the Villa striker saw Mee leave the ground somewhat on contact with Wesley's leg, which is where the issue lays with many Villa fans, despite Mee getting his foot on the ball first, the scissor nature does put the challenge under scrutiny for me. On the other side, maybe Wesley could have done more in the situation…
Now now, put the pitch forks down, I will explain this. Wesley would have known Mee was going to make the tackle here, already losing the game, Burnley were in trouble and the tackle had to be made or Villa could have stormed 3-clear. Knowing this, Wesley could have ridden or even hurdled the challenge differently, rather than try to reach and push the ball forward. A classic 50/50. Now, Wesley was well within his rights to try and take the ball on, but his leg placement was unfortunately directly between Mee's legs. Both the Referee and VAR (and even later, the FA) looked at the challenge in depth and neither concluded it to be a foul, with Burnley receiving the goal-kick, which was originally given. I also note a relatively muted stadium and player response to the challenge, other than the travelling Villans wanting a corner, and the home fans applauding what they deemed to be a good challenge.
Did emotions caused by discovering Wesley was severely hurt as a result of the challenge then cloud the judgement? Maybe. Could Mee have done better in the tackle technique? Probably, but he would not have intended to hurt Wesley. Could the situation be avoided? Oh, one hundred percent, but that is professional football, it's fast and furious and injures are an unfortunate by-product of the beautiful game… is what Dyche should have said, you're welcome, Sean.
I am not in the business of debating the rights and wrongs of this challenge, but it would be weak for me not to weigh up all sides of the debate and provide an unbiased opinion as I have.
What I do know is that Wesley will come back, we are yet to see how and when exactly this will be, but I will see if my mother can dust off this crystal ball she often alluded to having during my youth and I'll be sure to let you know.
Have a great weekend Villans. Leeds next up, here's hoping I have a quiet week on the injury front after this weekend.