Aston Villa's loss against Leeds United brings realism. Despite not performing to his best – Tyrone Mings' leadership is truly important.
Words: Regan Foy | @findfoy
---
__________
Despite not being at his best against Leeds United, as Aston Villa crashed to a 3-0 defeat at the hands of Patrick Bamford, Tyrone Mings' leadership on the pitch is, and will continue to be, as important as ever moving forward from the result.
For those that managed to watch the game, they will know how often Tyrone's booming voice could be heard behind the commentary. It's something that the pandemic-induced stadium emptiness has provided for fans, the ability to listen to their players issuing instructions to their team-mates and for the more lighthearted, listen to the complaints from players towards the referee.
At any point during the game, you could always hear Tyrone Mings issuing instructions or encouragement to his team-mates. Often with Leeds on possession, you'd hear the shout of "line" – telling his defensive line to be aware of their positioning. Should Douglas Luiz need to press his man a little more, you'd hear both Mings and manager Dean Smith instructing him to do so.
You'd here shouts of "calm" when balls came raining into the box. Mings, an ever present in the Aston Villa defence that achieved promotion, retained their place in the Premier League, and now started this season with exceptional exuberance as the Villan's took twelve points from a possible fifteen, is often calm personified – using quick bursts of pace to round pressing attackers and hoof the ball clear of his final third.
Whilst this peformance was far from stellar from Mings, his role in the side is clear to see. Leaders across the pitch are important – and whilst Grealish is captain, there's not too much he can do on the pitch to help, discuss, and provide confidence to his side's defenders.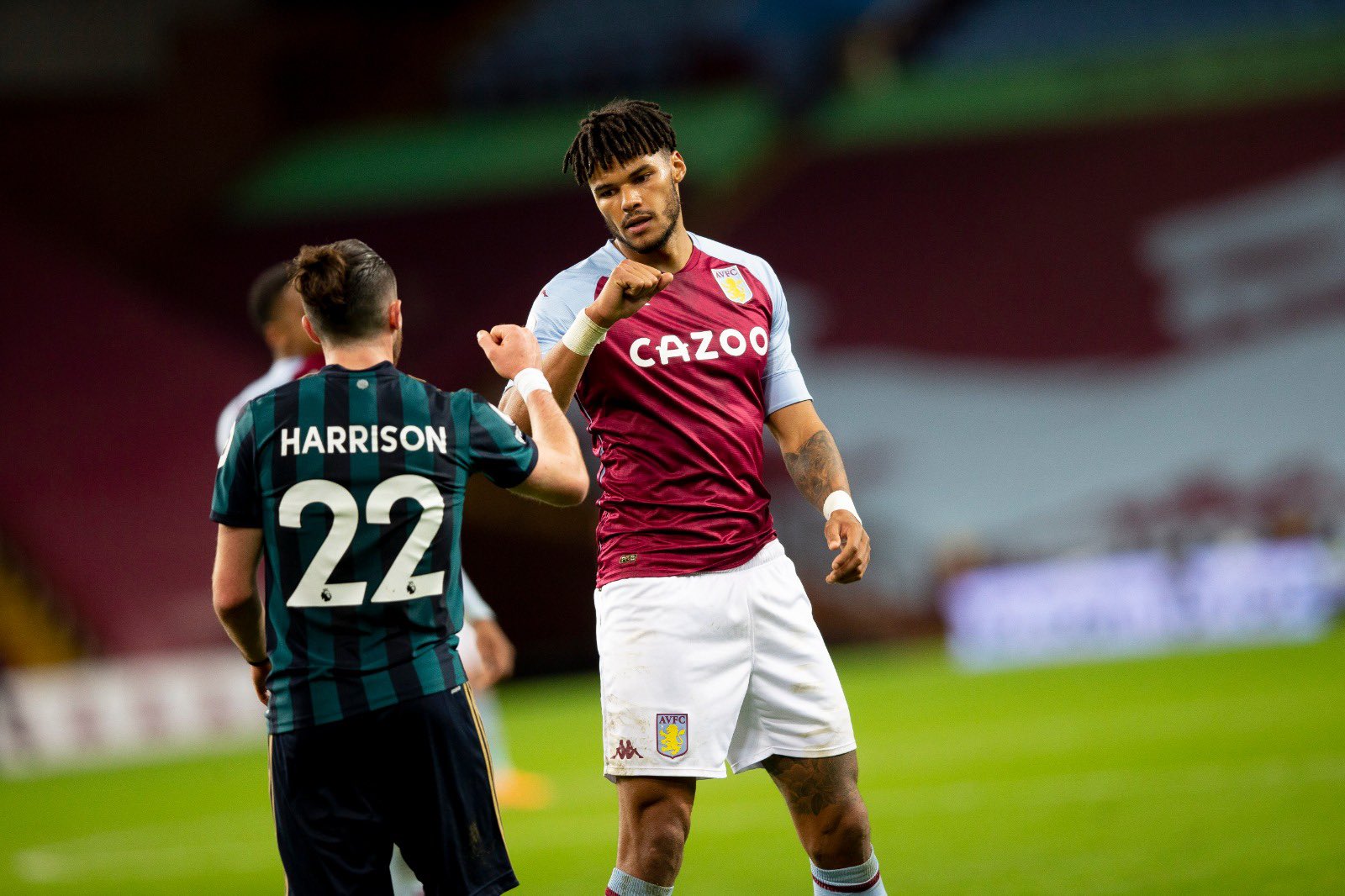 Leaders are important on a football pitch, and the vast majority of the time, they are someone that team-mates look to in times of need – whether they're adorned with an armband or not. Leaders set an example. If Mings is having the best game of his career, then the three closest players to him, Konsa, Targett and Martinez will likely perform better and have more confidence in what they are doing.
A key part of leadership is positivity, something that needs to filter through the pitch and off the pitch. Notice that Mings is never overly critical of his team-mates that may have made a mistake. When Emiliano Martinez palmed the ball into the path of Bamford for his first goal of the evening and Mings scrambled to try and block the ball away, he didn't glare towards his keeper, he didn't walk away from him – he hugged him and reassured him.
Throughout the game, Matty Cash was outnumbered down the right hand side as Leeds United pushed forward in numbers, but for large swathes of the 90 minutes, Cash was exceptional in handling the marauding Harrison and others – and Mings audibly congratulated every single positive part of Cash's game. Other players would likely get into their own heads, with the pressure of multiple attackers causing more mistakes and therefore provide more chances for the opposition. Mings' consistent reassurance of Cash's positive performance, especially in the first half, brings the fullback back to reality every time he thinks he's struggling.
The defender will know he did not perform to the level he can in the Leeds loss, but it will be part of his role to pick himself and those around him up after conceding three goals to the newly promoted side. And if he can do that, then by the time that Aston Villa face Southampton, the Leeds loss will be truly behind them.
His leadership speaks volumes, both literally in the fact that he's consistently audible on the pitch, but in how he lifts those around him to perform to a certain level.
If Mings' leadership can aid a defence into being, statistically, the best defence in the league after five games – then that shows just how important his leadership is.