Four wins, one loss – the best possible start for Aston Villa (well, maybe five wins). It'll help in the long run.
Words: Mark Jirobe | @VillaMarkPGH
---
_______
Aston Villa have compiled quite the number of wins in the early stages of the Premier League season, even taking into account their latest 3-0 defeat to newly-promoted Leeds United.
Excitement is and remains high for Villa supporters as they rally around a more able squad than last season. With signings such as Ollie Watkins, Matty Cash and Ross Barkley coming through the doors at B6, there is no palpable doubt that there has been a large addition of quality in various areas of the pitch.
Villa have picked up 12 points from a possible 15, yet there are still small rumblings that this is all a bit of a fluke for the Midlands giant. It was a far-off thought, but some Villa supporters were already talking about a Top 8 finish a mere four games into the season. The hope of heights can still happen, there is no doubt about it. But it seemed these magical daydreams of European football quickly disappeared after the latest loss to Leeds. 
In reality, this kind of humbling early-season defeat could actually do Villa, and their supporters, a world of good. When teams who aren't "supposed" to do well start performing beyond perceived expectations, there are a lot of emotions that can creep up from a playing and coaching standpoint. The Leeds defeat should be felt by players and staff as a lesson and nothing more, not so much as a dagger in the heart or a kick to the soul. In life and football, you can learn a lot about yourself after a heavy defeat. Analysing what went wrong in the fifth game of a thirty-eight game season will be what Villa need to do, rather than wallow and feel bad about themselves because of the score line. There is still a long road to be travelled and this hard-working Aston Villa team are very aware of that.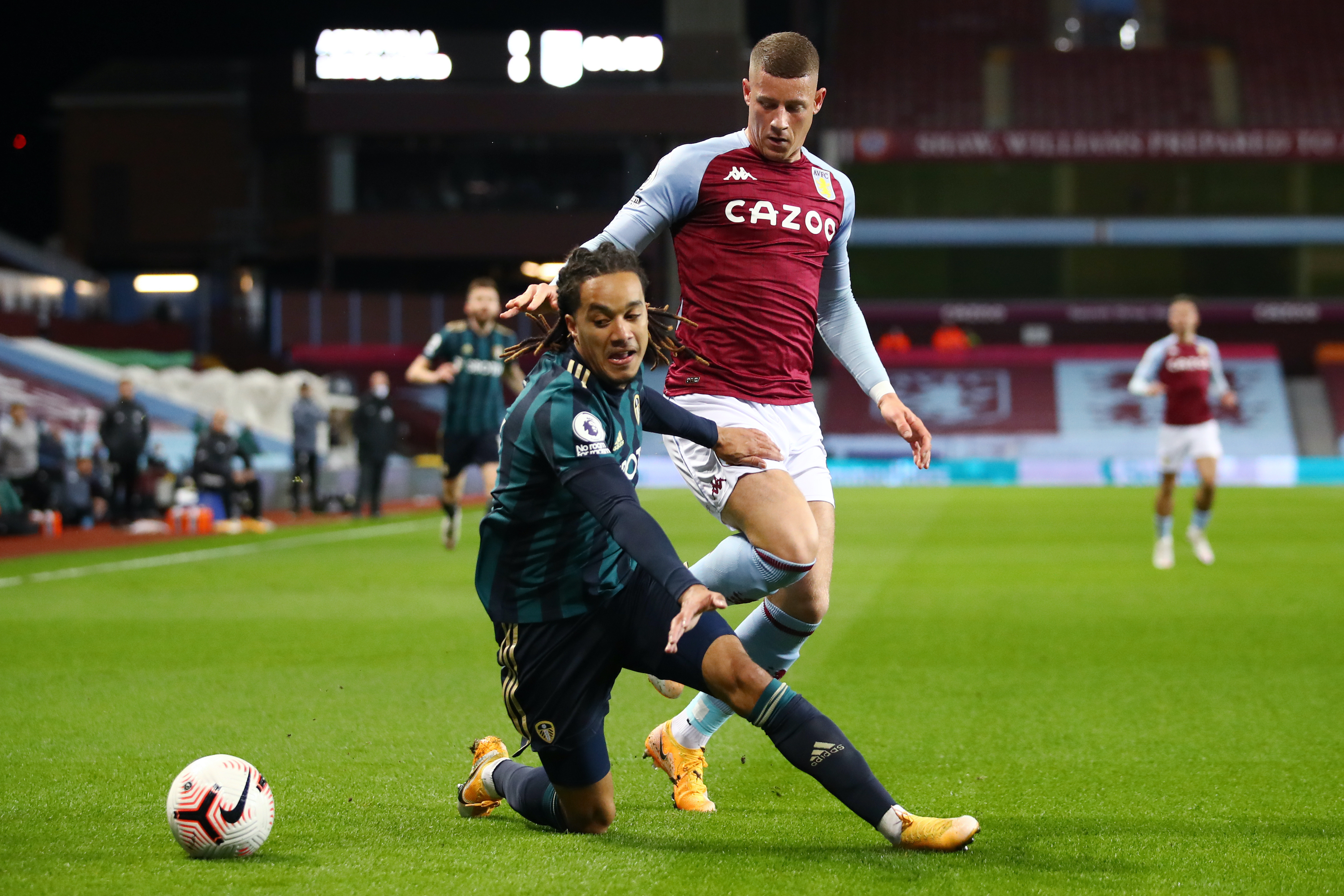 It's a tough pill to swallow; Leeds were the better team on the day when they dispatched Aston Villa. It will most likely not be the last time Villa suffer a defeat in which they could have gotten something from the game. Even Dean Smith knows that his side has played remarkably up until the second half of the game against Leeds. Villa had chances to score a goal or two but sadly, it just never materialized and the Whites pounced on their chances.
Dean Smith wasn't casting aside how important the early season form of Villa has been, saying: "I'd have bitten someone's hand off to have this start. I'm disappointed that we had the opportunity to go top of the league and have a five-match unbeaten run. It's our job now to go on another run. It's how we bounce back from this now. It's disappointing and frustrating but I can only question my players for 40 minutes of this season."
The focus must quickly shift to Southampton and only Southampton. It's as cliché as you can imagine, but taking things one game at a time is generally a very good state of mind to be in. A lot of things have changed for Aston Villa in a relatively short span of time. But it definitely looks and even feels like there have been positive changes not only for the present but for the future as well. Losing a game against a newly promoted, albeit hard-working side, is not the end of the season but could be used more of a springboard of sorts. The pressure of breaking records and continuing winning runs has tested many great teams in all of sport.
Alas, it always depends on how you respond to having a lacklustre game to get things back on the right track.