In an exclusive interview, Lisa Weiß admits that Aston Villa Women need to kick on this month after picking up their first win of the season in the Continental Cup.
Words and Interview: Regan Foy | @findfoy
---
__________
Aston Villa Women return to action in just under a week's time after their season was curtailed somewhat by a positive COVID test, and will face Coventry United in their second Continental Cup group stage game.
Despite picking up their first win of the season against Sheffield United Women in the Continental Cup, as well as their first clean sheet of the campaign, summer arrival Lisa Weiß admits that the side must improve going into this new month.
This comes after Gemma Davies' side lost their last Women's Super League game against Everton 6-0, where Weiß was tending to the goal.
"The Women's Super League is a tough business and we can't play like we did.
"Yes, we're in a new league – but we can't accept conceding six goals.
"We have to make it more difficult for teams to play against us."
In their most recent game, a win by a singular goal thanks to penalty winner and taker Jodie Hutton, Weiß kept Aston Villa Women's only clean sheet to date – something she believes will help the side moving forward. The positive result without conceding is something to keep up for future fixtures, says the German.
Lisa Weiß started her career at SV Lohausen, before moving on to FCR 2001 Duisburg – where she spent a season before moving to a place she called home for over a decade, SGS Essen. In domestic league competitions, the four-time capped German international appeared over 160 times for Essen before moving to Olympique Lyon, the record-breaking Women's Champion's League winners to play alongside the likes of Lucy Bronze, Nikita Paris and former two-time BBC Women's Footballer of the Year and the first ever recipient of the Ballon d'Or Fémenin, Ada Hegerbeg.
Her time at Olympique Lyon was fleeting. The German goalkeeper made four appearances over a two year spell with the French giants before arriving at Aston Villa this past summer as part of the squad rebuild before the club's maiden season in the Women's Super League.
Despite limited appearances, Weiß believes that she can take a lot away from her time at last season's Champion's League winners – not only on a footballing level, but a personal one too.
"I practiced every day with the best football players in the world and I learned a lot during those two years.
"But I learned mostly about my self.
"I left my comfort zone, and learned a new culture and a new language."
There are three very different steps to Lisa's career amongst the obvious one of playing in three different nations. Some may say that she made a step up, only to take a step down shortly after, but SGS Essen's level allowed her to become an international despite the size of the club. Weiß believes that it's impossible to begin to compare the three steps in her career.
"You can't compare them.
"In Germany, I played at a small club – spending most of the time battling against relegation.
"At Lyon, we won almost every single game and were very successful on the pitch.
"Villa? Villa is something completely different. The club just got promoted and we're still finding our place in this league."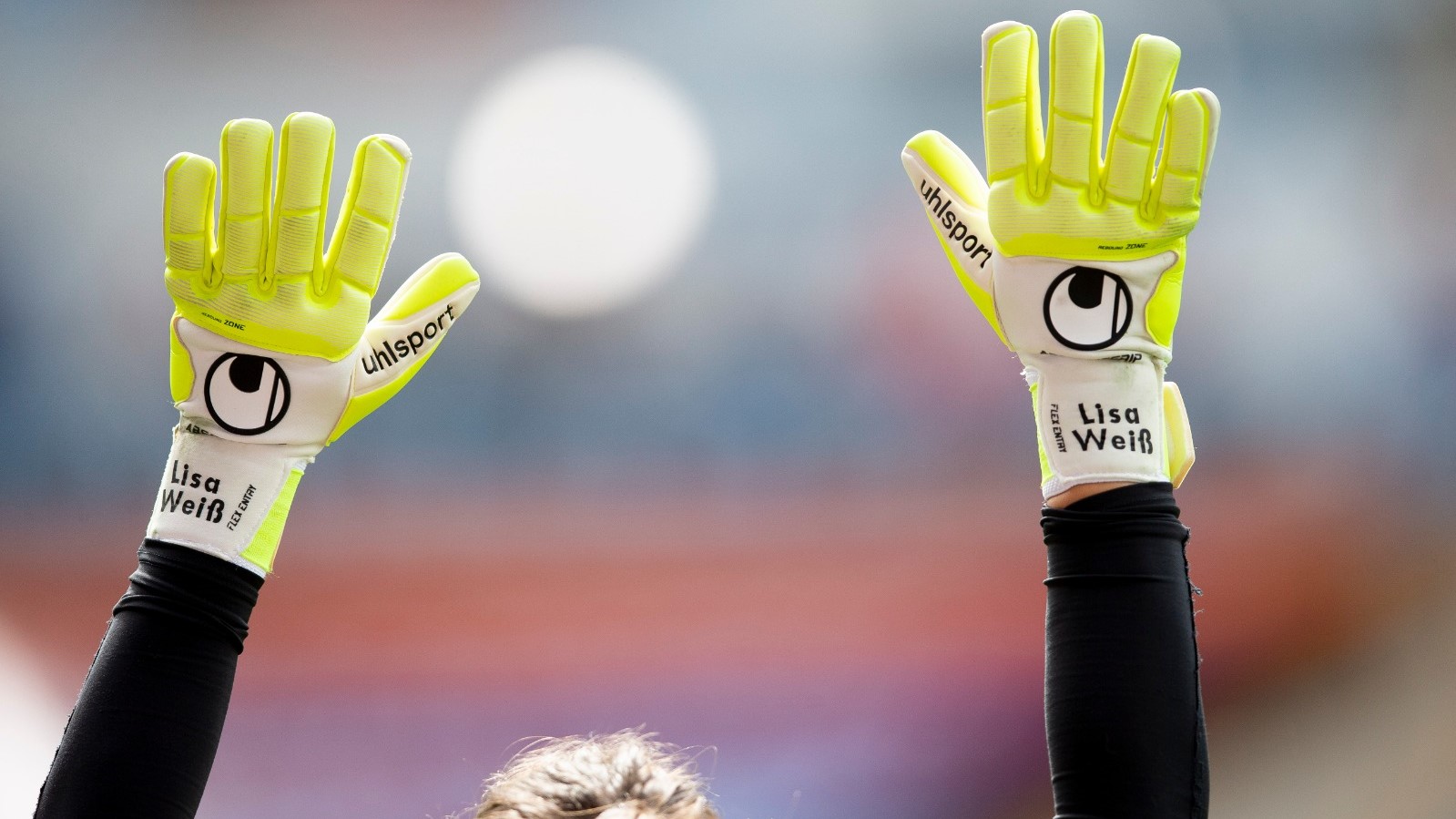 Since arriving at Aston Villa Women – in which the 'keeper states was a 'warm welcome' that allowed her to be feel appreciated from the start, Lisa Weiß has been thrust into a starting role after just one game of the Women's Super League season.
This comes after Sian Rogers, who many considered to be the main goalkeeper moving forward following her acceptance of the number one shirt this season over the vastly experienced Weiß, experienced an unfortunate Women's Super League debut that saw two mistakes gift two goals to Manchester City Women. Despite an assured second half display, Rogers was subsequently dropped after clips of her mistakes went viral on Twitter and were likely to have dropped the 'keepers confidence.
Lisa admits that her and Rogers support each other regularly despite there being competition between the two, but they have not discussed the Manchester City game.
Weiß was between the sticks for the 3-1 loss against Reading and the following 6-0 Everton defeat, and surprisingly remained in net for the Sheffield United cup game. It is unknown as to whether Rogers is nursing an injury, but could be likely as a third-choice was signed in the form of Charlotte Clarke on a dual-agreement (meaning she can appear for both Villa and her other club, Derby County) earlier this month.
With the postponement of two games after a positive COVID-19, it will be nearly a month since the Sheffield United Women victory and it has only been a week since the full squad returned to training at Bodymoor Heath after a period of quarantine.
"It's good to be back with the whole squad for the past week, and we've been preparing hard as we always do.
"Everyone wants to get going after some long weeks without a game."
Morale in the camp is high despite the poor start to the season, and the players are excited to return to action with another Continental Cup game against Coventry United Ladies. It's a game that is important for more than one reason – but the importance mainly lies in continuing winning ways moving back in to Women's Super League action against Brighton & Hove Albion in the same week.
"We want to continue with a win against Coventry."
When asked what Head Coach Gemma Davies has been saying to her squad after the start to the season, Weiß admitted that the boss has been asking her side to 'adapt to the game in front of them' due to the impossible nature of preparing for unpredictable scenarios.
Aston Villa Women return to action on November 3rd against Coventry United, before travelling to Brighton on November 8th.