Aston Villa's first team picks itself – but steady team rotation is necessary to allow the squad to develop and flourish.
Words: Andy Bates | @k2_villa
---
_______
As we have digested the rather crushing loss at home to Leeds United last time out, one potential flaw has been mooted by various sources over the week. That is the seeming lack of depth within the squad and the fact that already, after only 5 Premier League matches, the first team picks itself.
There already seems little room for manoeuvre for Dean Smith, in order to rotate his players, freshen the team up, or fill deficiencies within the team. This of course may be perfectly natural after the incredible, record breaking start to the season that Villa have had and it would be churlish to be overly critical at this stage. But is it sustainable and will there need to be more flexibility from Smith and his staff, as the season progresses?
Reduced rotation is partly a positive thing. It is often said that a settled team stands a greater chance of development and being able to understand each other and apply the tactical adjustments which are being asked of them. Many successful teams throughout history, Manchester United treble winners, Arsenal's invincibles and even our own League Champions and European cup winning team of circa 1980 to 1982, can be named as a one-to-eleven entity.
The craze for huge team rotations in English football, from week to week has also subsided in recent years. Prominent coaches like Benitez, Ranieri and even to some degree Ferguson in later seasons, liked to effectively have two competitive XIs, which they could interchange continuously throughout the season. It was often said that certain dominant clubs second teams could qualify for the Champions League most seasons.
Of course, many of the more powerful clubs can command a very strong 25 man squad, containing players who are often benched by them, but would be nailed on starters for clubs further down the league. They can of course offer large salaries as a sweetener for this, within their huge wage structure, offering first team opportunities as and when they crop up.
For clubs in Aston Villa's position, the luxury of this is not available. At the start of last season it appeared that the recruitment team led by Jesus Garcia Pitarch and Dean Smith had assembled a well balanced, interchangeable squad who, besides a few outliers who the team would rely on every match like Grealish and McGinn, could be easily rotated without overly affecting the aggregate of the team. For example, El Ghazi for Trezeguet and Engels for Konsa.  As the season went on it became all too clear that said aggregate was fairly low and in need of serious bolstering with extra quality.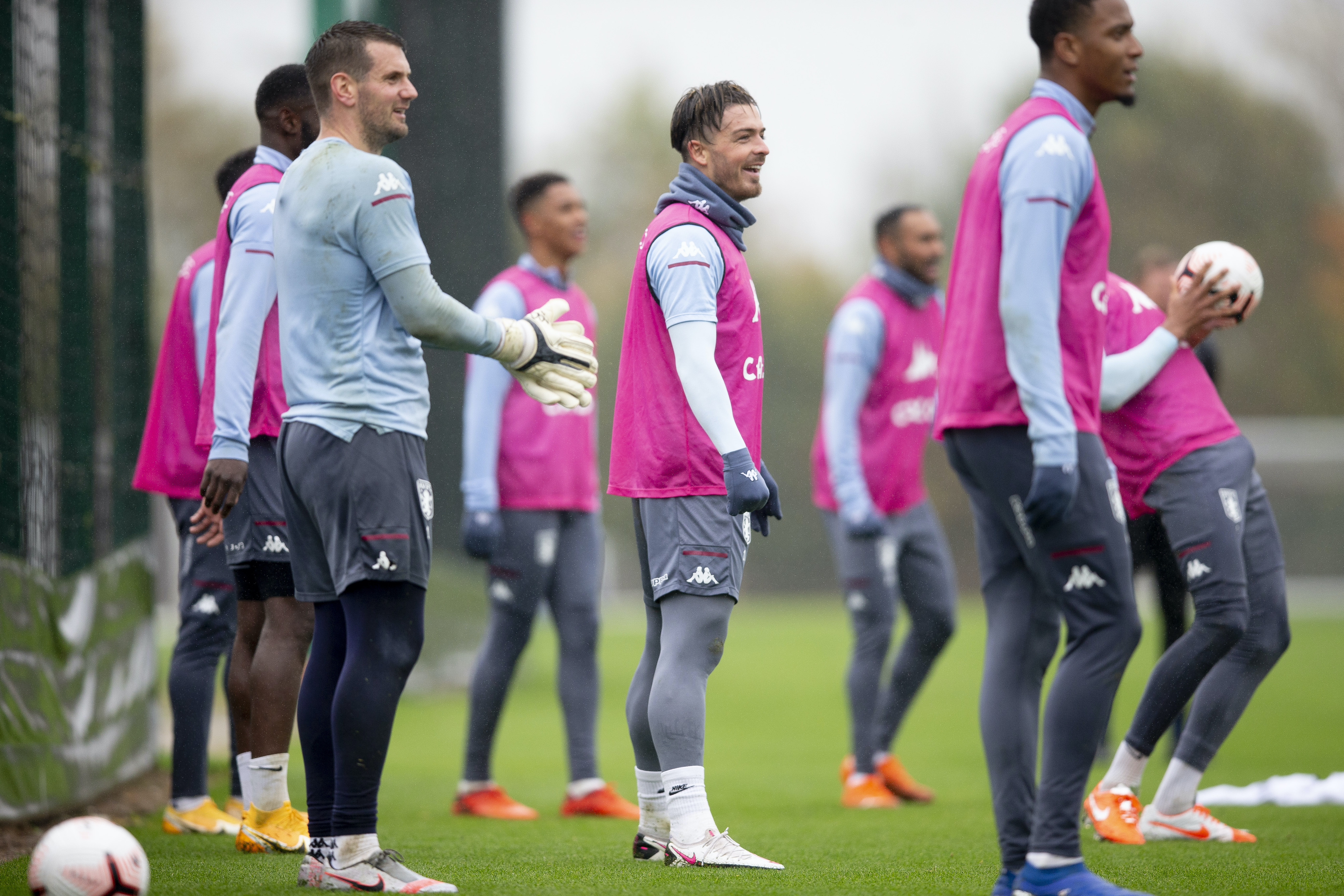 Certain players, in particular the aforementioned Trezeguet and Konsa, along with Douglas Luiz, have vastly improved their own games and become comfortable with Premier League football, especially since the lockdown pause of last season, raising the level of the squad.  Further to this, there is little doubt that Villa's transfer business this summer has been impressive and unquestionably raised the quality of the first team exponentially, as we have seen, taking 12 points from an available 15 so far.
Ross Barkley and Emi Martinez have arrived from "big 6" clubs, whilst up and coming Championship stars, Matt Cash and Ollie Watkins also joined and have slotted in seamlessly so far. We are yet to see the impact of Bertrand Traore as yet, but he is certainly an exciting prospect and has so far been Smith's first change off the bench in most games, as well as scoring a superb volley against Bristol City in the EFL Cup on his debut.
It was the following round of the EFL Cup and the defeat at home to Stoke City, which raised questions about the quality and depth of the squad. How would we cope, if we had a raft of injuries and suspensions to first team players, or indeed issues with positive Covid-19 tests, which has been a reality for other clubs already this season.
In truth, the team remains heavily reliant on Jack Grealish, so of course if we lost him, he would be impossible to replace purely with personnel. However, in other areas, there has been enough quality added to be able to absorb one or two missing players. Players like Ahmed Elmohamady, Conor Hourihane, Marvelous Nakamba and Anwar El Ghazi have shown that they can operate at Premier League level and deputise when needed. Add to that, returning long term injured players Tom Heaton and Wesley and the first 18 does look competitive.
The question remains as to how Dean Smith will utilise his options and adapt tactically to incorporate those changes. As with any team, we will have injuries and suspensions, but how capable is Smith in reacting to this and ensuring that the team functions well and counteracts the opposition?
The other question mark is over Smith's in game management. Last season he appeared reluctant to make changes when it seemed games were turning against us, however that could equally have been explained by a lack of trust in his bench options at times. That situation should be improved this season, as he can look round to his bench and see first team players from last season, or expensive new signings, who should be able to reliably change a game, or help manage it to conclusion effectively. Despite this, there has so far been a reluctance for Smith to freshen things up, further than the natural Traore for Trezeguet switch, which has happened in each of the last 3 matches.
Whilst it is understandable that any manager would be reluctant to tinker with a winning team, either between games or during them, it is also important to keep things fresh and the opposition managers guessing. Despite winning the first 4 matches, it could be argued that a couple of unexpected changes for the Leeds game, may have caught Bielsa off guard, as I am sure he was expecting the team which Smith selected. In the same way that Bielsa was alive to inefficiencies in his own set up, making a substitution after only 20 minutes, Smith was maybe too slow to spot the danger which Leeds were posing in wide areas, which ultimately cost us the points.
Like any football club, it is vital to have a strong and settled first team and be able to rely on quality backup options, but losing a number of star men will also be costly over time. However, having a smorgasbord of talent waiting in the wings is next to useless, if they are not utilised at the correct moments and given their chances to develop and flourish. A more proactive approach to steady team rotation, rather than reaction to necessity should be aimed for and Smith needs to learn to trust his lesser lights and allow them to push the main men.