The ongoing pandemic is forcing Aston Villa Women into many delays this season – and could be a detriment to their progress.
Words: Regan Foy | @findfoy
---
______
When Aston Villa Women face Brighton & Hove Albion this Sunday, it will be over a month since their last competitive fixture – a 1-0 win against Sheffield United Women in the Continental Cup – after the ongoing pandemic has forced the club to postpone games.
Just two days after that important win, the club released a statement confirming that a member of the squad had tested positive for COVID-19 and that several members of the squad would enter a self-isolation or quarantining period.
This meant that games on October 11th, against bottom-side Bristol City, and October 17th, against Chelsea were postponed.
Gemma Davies' side were also due to face Coventry United at Butts Park Arena yesterday, but the game was postponed due to positive tests within Coventry's squad. This fixture has since been rearranged for the following week.
The squad have been back together for a handful of weeks now, as detailed in our interview with goalkeeper Lisa Weiß. The squad are, as expected, itching to get their season resumed after over a month of delays.
Whilst the postponement is absolutely necessary and the correct decision across all three delayed games – the safety of players is of paramount importance – it is bound to be detrimental to how Aston Villa Women are wanting to progress this season.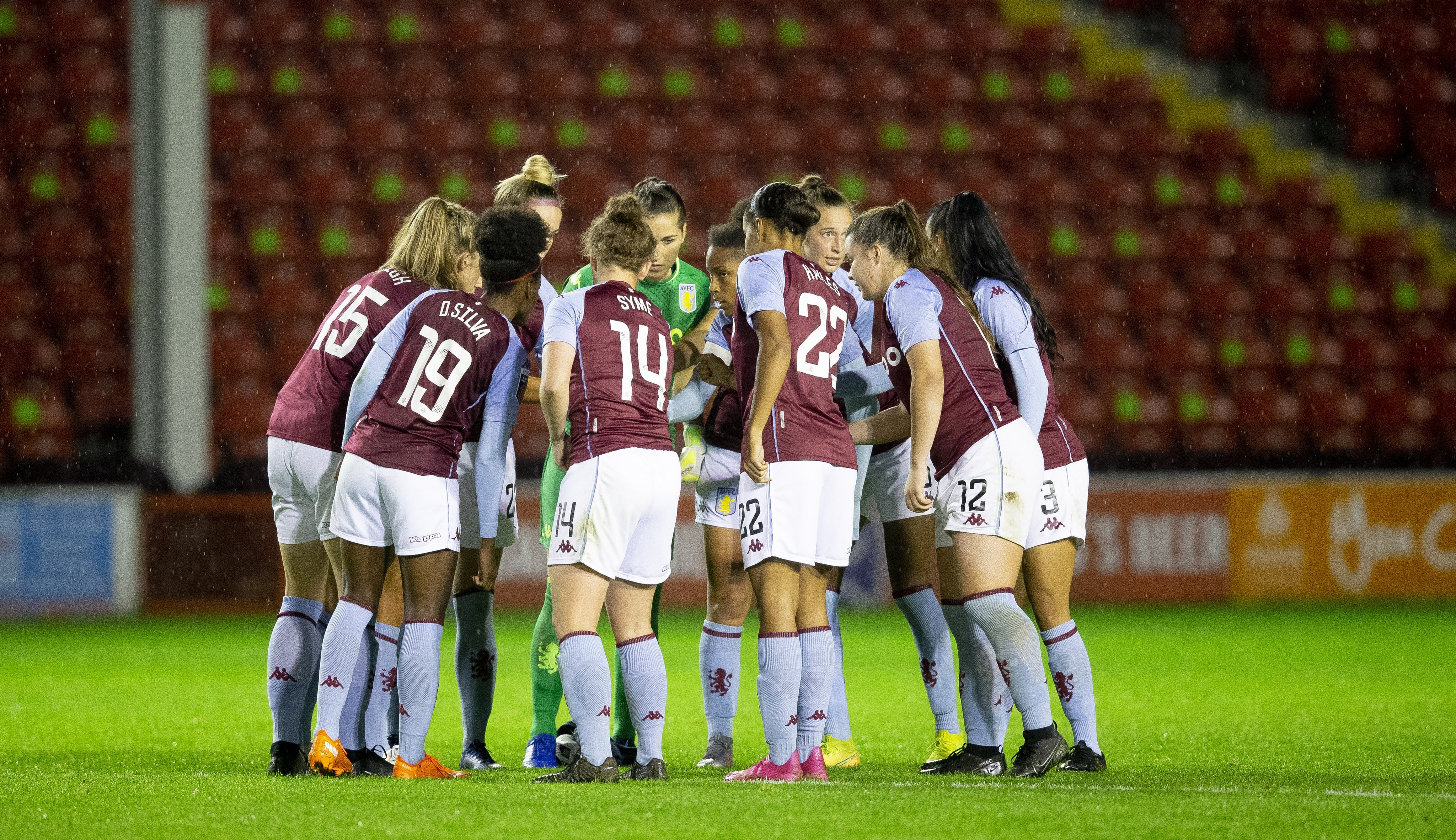 Following their first win of the season against Sheffield United, the ladies will have been chomping at the bit to be able to put Bristol City – who are struggling in the Women's Super League – to the sword. Confidence would have been high following a positive result, and a win against the side currently keeping Gemma Davies' side off the bottom of the table would have been just what the 'doctor' ordered.
When the Women's Super League games were postponed, it would have been two Continental Cup games in a row, albeit almost a month apart. Despite the disparity in when these games would have been played, arguably Aston Villa Women would have dispatched Coventry and would have had two wins on the bounce.
Away from the games that have been moved, preparation for each game is of course going to be different, and concentrating on a game plan for Women's Super League giants Chelsea would have been much different to that of Championship side Coventry. The chopping and changing of training ground action ahead of an opponent will not have been a positive. Countering this point however, it could have allowed long, progressive attention to the areas that Aston Villa Women have struggled with this season.
Of course, the Women's Super League newbies are not the only side that have had issues with the ongoing pandemic creating forced postponements, and these three games are likely to be just a small number of eventual postponements and rearrangements in this season – but for a new side, in a new league, they pose more of a detriment than a blessing.