Trezeguet continues to go from strength to strength at Aston Villa, and showcased this against Arsenal.
Words: Harry Trend | @HazaTrand
---
_________
Aston Villa once again threw their underdog status out the window in their 3-0 victory over Arsenal at the Emirates. While the likes of Jack Grealish, Ollie Watkins and Ross Barkley took the plaudits, Trezeguet, like in many other of his performances this season, epitomised the grittier side of Villa's success.
The Egyptian lost his place in Dean Smith's starting XI at home to Southampton, a consequence of his poor showing in the previous 3-0 home defeat to Leeds United. The 26-year-old offered Matty Cash little defensive support and in turn was one of the players at fault for Villa being overrun in midfield.
However, with Bertrand Traore providing little threat against the Saints before departing with a thigh injury, Trezeguet had the chance to redeem himself. That the Egyptian almost did with three efforts at the back post which were either blocked or saved. Trezeguet may not have been able to add to Villa goal tally on the day, but his presence was a big reason why Villa were able to almost come back into the game after going 4-0 down.
And with Traore side-lined in Villa's most recent game against Arsenal, starting XI rival Trezeguet had one of his best games in a Villa shirt. The Egyptian was tireless in his defensive work and put pressure on Bukayo Saka to force the own goal to give Villa the lead.
In terms of closing, sniffing out danger and slotting into a low defensive block, there's no one better to fit Dean Smith's system than Trezeguet. Last season the Egyptian would often look dead on his feet after the hour mark, but this campaign his fitness has improved massively. Trezeguet ran his heart out right up until he substituted for Anwar El Ghazi after 88 minutes.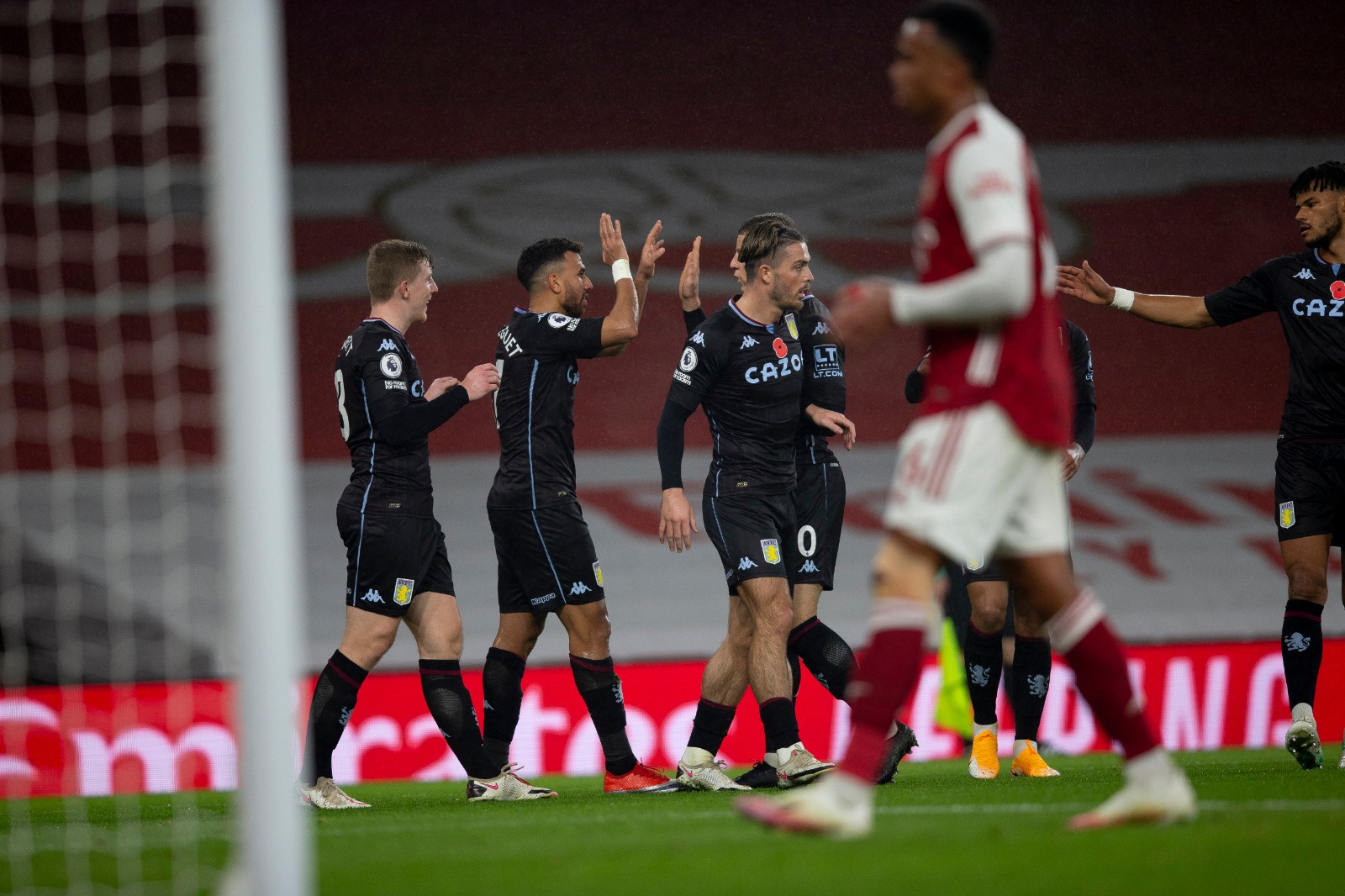 Trezeguet's pressure on Bukayo Saka to force the goal was obviously his most important attacking contribution in the first half, but the former Kasimpasa winger worked hard to cover every blade of a soggy Emirates carpet. Trezeguet made four successful pressures in the game, meaning his presence resulted in the opposition losing the ball within five seconds four times.
It's conceivable that Smith will always turn to Trezeguet when Villa play a team in the upper echelons of the Premier League because of this. Moreover, the Egyptian winger seems to have developed a defensive mindset whilst under Smith – to put this into more specific terms, that ability to sniff out danger. A great example coming in the first half when Hector Bellerin's square ball was latched onto by the 26-year-old who had the presence of mind to position himself on the penalty spot.
He might have started on the right, but Trezeguet's defensive work wasn't limited to this flank; the Egyptian occasionally venturing over to the left if he could see Arsenal creating an overload on that side.
Arguably, when comparing Bertrand Traore, Trezeguet's direct rival for the right-wing spot with the Egyptian, the former is the more exciting and dynamic winger. Traore boasted a greater take on success and dribble rate in 2019/20. In other words, Traore is closer to the stereotypical winger that keeps you on the edge of your seat. Despite this, Trezeguet offers a greater goal threat. In terms of goals per 90, shots per 90 and conversion rate last campaign, Trezeguet beat Traore all ends up.
Leeds United performance aside, Trezeguet can lay claim to being one of Villa's most improved players so far this season. Moreover, the Egyptian is becoming more important than ever for Dean Smith's side.