Our young starlet has finally been thrust onto the world stage. But as Villans, Jack Grealish's talent is something we've known for so long.
Words: Guy Poxon | @GuyPoxon
---
_________
For most people who have watched Jack Grealish regularly over the last few seasons, his recent form isn't too much of a surprise. Grealish's improvement has been about as steady as can be expected for a footballer – from a young starlet who showed flashes of brilliance amongst inconsistency, to a young man learning to hone his craft and find his position (all the while growing up in the limelight), to developing his physical stature in England's lower leagues before really refining his game to make the most of his talent in England's top flight.
Now, he's doing well for England and his ever-increasing productivity has thrust him onto the world stage. It's fair to say that many have, finally, noticed.
Surely he's not that good?
It would be crazy to suggest that one of England's better talents had snuck under the radar, left to scramble in the championship through his teen years all the way until he was 23 years old. A player who's that good would have been snapped up by a Premier League club already. Surely?
According to Smarterscout, Grealish has been putting consistently high-level performances together for a while now. Smarterscout's algorithm shows that Grealish's performances in 2019/20 were excellent whether he started as a CAM or a LW.
Grealish is one of those players who can play well in multiple positions. He doesn't have searing pace, but he is quick enough to glide past people and his quick feet give him an extra yard. Not only that, but his strength is underrated and such is his balance that he is difficult to tackle unless you foul him. Either way, the aim of the game is always to get the ball in your opponent's net while keeping it out of yours.
Smarterscout ranks players based on the number and quality of actions they take towards certain objectives – typically broken down into variations of attacking and defensive actions. Grealish's attacking output earned one of the highest ratings in the league (around 90 out of 100). This puts him immediately in the same bracket as Europe's top talents. However, Grealish has also added additional defensive contributions to his game this season and his finishing seems to have improved slightly as well.
Looking back further, and Grealish has actually been a standout performer for 4 seasons. He has consistently contributed to goals and assists, he has always racked up a high number of shots per game and key passes per game, and his party trick of dribbling has remained ever-present in his performances.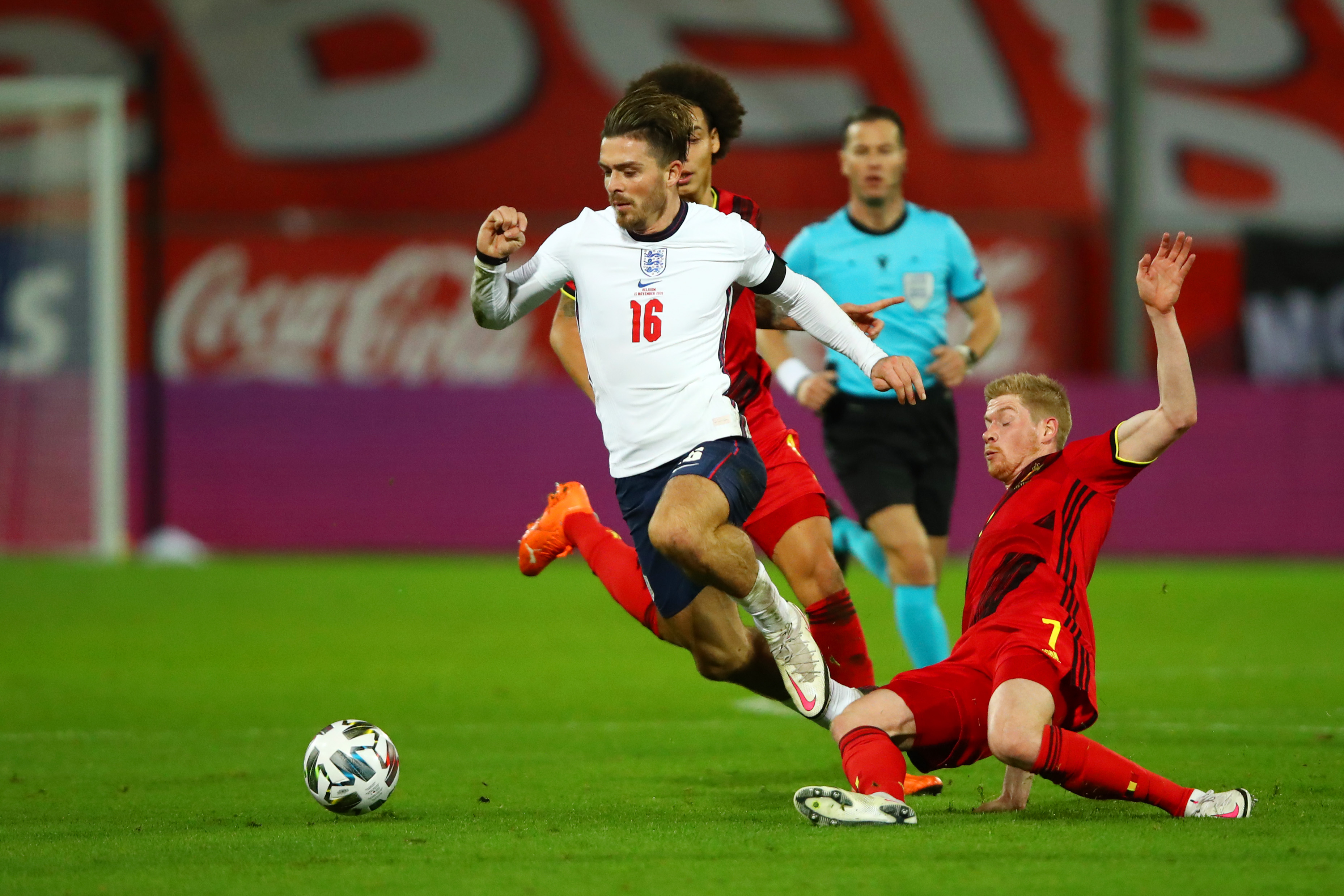 How was he missed by the Premier League's 'biggest clubs'?
There are a number of factors which contribute to Jack remaining as Aston Villa. Firstly, when Grealish broke through he was a very raw talent and his progression was masked somewhat by a number of high profile Greek Island-based mishaps, as well as being part of a turgid campaign in 2016 that ended in relegation.
Ultimately, Grealish became another English talent who was discarded to the scrapheap after only a season or two. It wouldn't be the first time that fans and the media alike turned an unfavourable eye on a talented player as soon as a few new toys came through for them to marvel at (and then forget about).
After Villa took the drop, focus shifted away from Jack as he learned his trade in the Championship, away from much of the attention and then tarnished with the question mark asking whether Grealish could "do it at the highest level". This limited interest in Jack and the most notable turning point in his rise so far was the summer of 2018. Spurs were apparently looking to buy Grealish, but refused to pay the ballpark £30m asking price. Villa's new owners swooped in and tied down their star man for another season.
Grealish was happy to remain at Villa, his boyhood team, and continue learning. At this point, Grealish was a little bit inconsistent but started to really increase his goal contribution. However it was Dean Smith's appointment, Grealish's return from a nasty injury as a more physically developed man, some smart recruitment in the January window, and a record-breaking winning streak that saw Villa catapult themselves into the Premier League.
Recently crowned the captain of Aston Villa, it seemed unlikely that the Villa fan would turn down the opportunity to lead the line for his boyhood club as Villa looked to consolidate in the Premier League. Had Grealish left Aston Villa in 2018, it seems unlikely they would be a Premier League team, but Villa also gave Jack the platform to go and make mistakes and learn.
Moving through the gears
Other teams failed to take note as Grealish helped Villa to Premier League safety in a scrappy campaign that ultimately secured another season in the top flight. Perhaps it was his unfashionable style-over-pace approach or the fact that Villa struggled as a collective which meant that no-one would stump up the cash for Jack. Once again, Aston Villa's owners managed to show ambition in the transfer market and keep hold of Grealish with a bumper 5 year contract.
Now that captain Jack has some better finishers and a more complete Premier League squad to lead, his potency has gone up another level. He is getting further forward, afforded more freedom and he can trust his teammates to both defend and set up more chances themselves. We are starting to see how good Jack Grealish can become.
Again, Smarterscout make the interesting comparison between Jack Grealish and other players, and it is difficult to ignore that his overall qualities actually match those of Andreas Iniesta. In terms of defense, attack, passing, shooting, dribbling and ball retention, Grealish and Iniesta share some harrowingly similar qualities. Even Cesc Fabregas praised the Villa captain's display for England against Belgium.
A series of contributing factors have kept Jack at Aston Villa so far. It's not out of the question to suggest that Villa could hold onto Jack for even longer if they reward him with a top-half finish or even European football. His contract now runs until Grealish himself will be into his 30s, so it would take a big fee to take Aston Villa's prized possession – the kind of fee that only a few clubs can afford.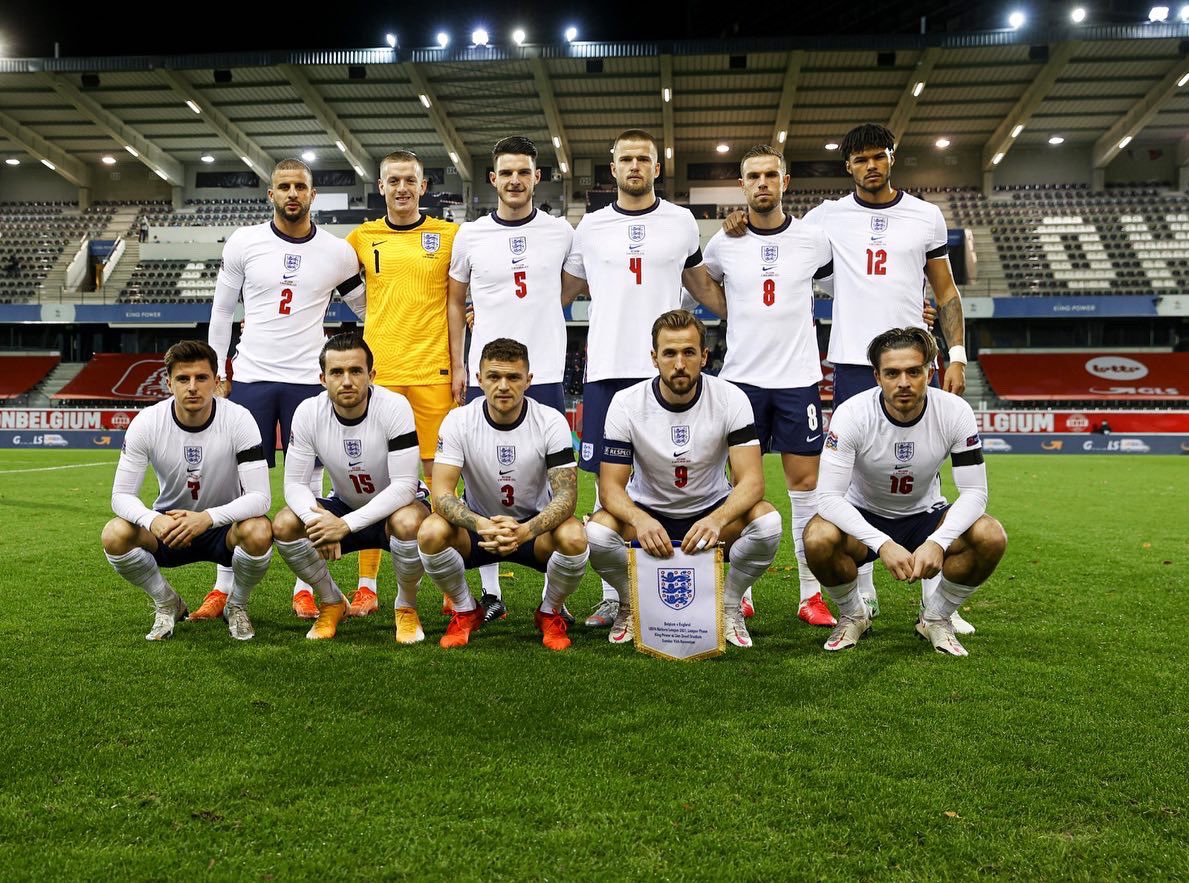 What next for Grealish?
Realistically, clubs outside of the top four in the Premier League are not in a position to buy Grealish. He would make that Arsenal side click, but the gunners cannot offer Champions League football and look some way off the boil, so why make the move from Villa? Also, it would be difficult to imagine Arsenal forking out what would be a huge transfer fee for Aston Villa's captain.
Manchester United are forever linked with any player. They might have the cash, but they may not make the Champions League cut and, frankly, Grealish is not guaranteed the starting position for the Reds who have a number of players in a similar position already.
The only Premier League Clubs who would probably suit Grealish and might pay the fee are Chelsea or Man City. But Grealish would, again, have to really fight for that shirt. What actually makes most sense would be for Grealish to move abroad to a PSG, Barcelona, Bayern, Juventus or even Real Madrid. They have the cash, and Grealish would work well in all of those teams. However, while he has proved that he is good enough, making the transition from a club that is on the up, like Aston Villa, might be jumping from the wrong ship too soon.
We are left with a very rare situation. Here is a player of such quality that he is undoubtedly one of England's best talents, and one of the best players in the league for his position. Not just that, but it is quite rare to have a truly talented player who sticks with one of the clubs outside of the traditional top 6 when they show such promise at a young age. It is a marvel that, at every crossroad so far, Grealish's path has been one decorated with claret and blue. What's more is that Grealish's value and relationship with Villa means that only a few clubs in the world could try to acquire his services, but those clubs will have their own plans.
Villans will hope that the famous old club from Birmingham can restore a glorious past and keep hold of top talents like Grealish. But only time will tell how long Aston Villa and Jack Grealish's tenure will continue for. One thing is certain, it is a chapter of the club's long history which the fans will likely remain fond of for years to come.