In an exclusive interview, we spoke to Albert Adomah about his journey at Aston Villa – including his celebrations, working with Steve Bruce and Dean Smith, and being at a club in a financial crisis.
Words & Interview: Regan Foy | @findfoy
---
_____
When Aston Villa fans think of Albert Adomah, they'll recall his celebrations, including his headstand against Wigan and his geriatric walk against Sheffield Wednesday – but they'll fondly look back at a second season in which the winger provided unrivalled joy for the fanbase, a cheeky smile in pre-game pictures, and a hard worker who gave his all in an attempt to take the club back into the upper echelons of English football.
They'll also remember his nickname, Uncle Albert, something that he's been called throughout his career. But at Aston Villa, they truly adopted the Only Fools and Horses inspired moniker and used it more often than they'd use his real name. It was a way of making the winger feel welcome, and the goal was certainly achieved.
Albert Adomah signed for Aston Villa in their first summer in the second tier of English football following a harrowing relegation season that saw the fanbase and players truly disconnect after years of disappointment on the pitch. He had just been promoted with Middlesbrough and appeared in their first two games of their Premier League season, starting the first and appearing as a substitute in the second, before he found out that there were a number of clubs that were interested in his services. The main two offers came from Aston Villa, and another Premier League side in Burnley.
"At the time I wanted to stay in the Premier League – it's the promised land.
"I had tried to get a new deal at Boro and it hadn't come to fruition and then I found out that there was a few clubs interested in me.
"I knew Aston Villa were a big club and I knew if I came to the club I could help them get promotion – I wanted to stay in the Premier League but I had to decide what would be best for my future – which at the time was Villa.
"I turned down Burnley – it was more down to what was best for my family. It was a better option financially, I had a young family, and I thought I could go and help them get promoted at the first time of asking.
It was unfortunate that it came in my third and final season."
A £3,000,000 deal was struck and Albert was officially unveiled as an Aston Villa player. It was, and remains the biggest amount a club has paid for the winger's services across a career spanning twelve years. Before he had arrived, he'd undertaken a bit of research to learn more about the club he was about to embark on a rollercoaster journey with.
He recalls watching some of the semi-final games at the stadium as a child and thinking how 'lovely it would be to play at that stadium'. In his research, however, he shocked himself.
"At first I didn't even realise that Villa were in Birmingham.
I knew Birmingham City were their local rivals but I didn't realise they were in the same city.
I'd seen some of the derbies in the past and saw how feisty they had been and remember thinking about how much I'd love to play in one of those games."
And Albert had the opportunity to play in one of those derbies in his first season, with the first fixture against the club's fierce Second City rivals coming at home, at Villa Park.
"When I played in one of those derbies, it was just… wow… the atmosphere.
"I remember all the games before that, the top tier of one of the stands wasn't open and we were bringing in around 30,000 supporters – but when we played the Blues, it was opened up and a full house.
"The atmosphere opened my eyes to how incredible Villa Park was – everywhere you looked there were no empty seats and I thought 'yes, this is where I want to be'.
"I knew from then on that I was at a big club. I knew the club had history and they'd won a lot, but when that stadium was full, it made me think 'what a club to be at'."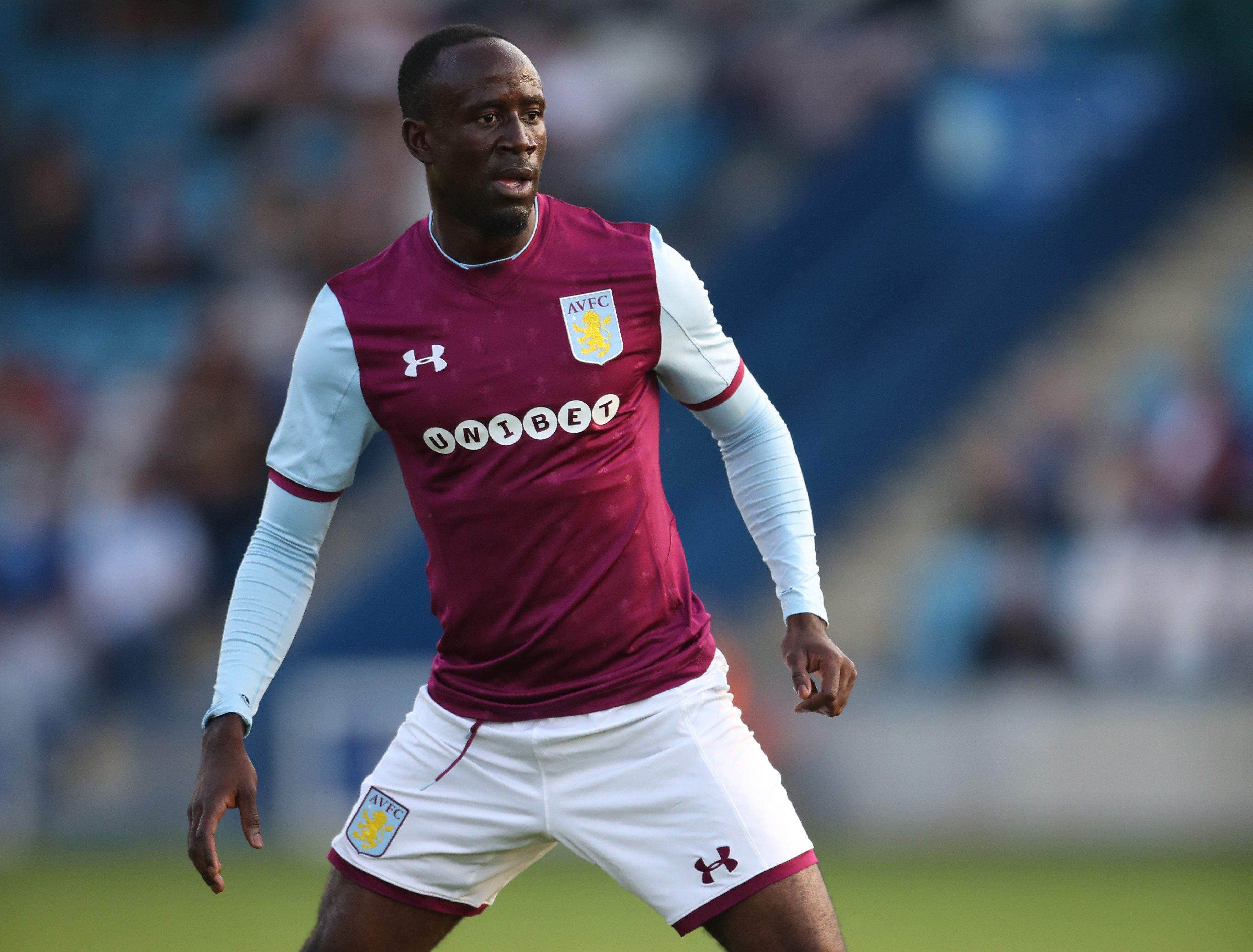 Adomah's first season at the club was a mixed bag. He was signed under Roberto Di Matteo, under the new Dr. Tony Xia regime and the season started poorly. Aston Villa had become known as 'draw specialists' – leading games until the late stages and then capitulating under the pressure and conceding one or two goals and coming away with just a point – it got to a point, according to Albert, where the club just had to make the decision to sack Di Matteo or risk back-to-back relegations.
This season saw Jonathan Kodjia pick up much of the attention and plaudits as his goals helped Aston Villa 13th place finish – 11 points away from the relegation zone. It's something that Albert Adomah thinks wasn't good enough as a squad, especially with the quality of player that was playing. The winger had amassed 14 goal contributions across the season, three goals and 11 assists, and he was considered an important player.
"My first season, I thought I'd done well as an individual – coming to a massive club in the Championship – most of the players were of Premier League quality and I was known as a Championship player.
"I felt like I held my own. Finishing with the highest assists that season was great – it's what I was paid for, to create chances, and that's why they signed me.
"Jonathan Kodjia got a lot of the plaudits, but that's expected, he did what strikers are paid to do – score goals.
"When I was assisting, it was a pleasure to assist and play with him – we had a good understanding.
I thought I'd had a good season, but as a club it wasn't good enough for us not to go straight back up. The players that we had – we should have done it the first season."
The second season was much different. Steve Bruce had started his first full season in charge and things were looking better, despite losing the club's top scorer from the previous season, Kodjia, to injury.
But it may not have gone that way. Bruce had created a "bomb squad", reminiscent of the years under Paul Lambert and there were a number of players from Di Matteo's regime and the Premier League relegation that the manager no longer wanted at the club. Albert was one of them.
The manager had requested that the winger left on loan after he had brought in the likes of Ahmed Elmohamady and Robert Snodgrass – both of whom could play in Adomah's position – and had told him that Gabriel Agbonlahor, Andre Green and even Birkir Bjarnason, who had just returned from injury (and whose natural position was as a central midfielder) were ahead of him.
"I was supposed to leave on loan on deadline day, but I told myself that I was going to stay and prove myself.
"It basically seemed like Bruce had just looked at me and thought 'who is Albert Adomah?', signing two players who could play in my position whilst I felt I couldn't really contribute as much elsewhere."
Even though things were looking better in Bruce's first full season, things weren't exactly going to plan and at one point, the manager looked likely to lose his job. A game at Barnsley could have been the straw that broke Bruce's back had he lost, and it was Albert Adomah who came in and, in his words, saved the manager's job.
"I feel like I did something good for him – he hadn't looked at me and I didn't complain – just worked hard and waited for my opportunity.
"Even Bruce would tell you this, he's said something similar in an interview before, that I just worked hard and eventually got given the chance.
"Players need to take those opportunities when they're given.
"I finally was involved in the team again after he'd put me in the bomb squad – I stepped in, scored, and we won – if we'd have lost that I think he would have been sacked."
Albert stepped in and never looked back. From then onwards, playing on the opposite wing that he had been performing on in the previous season and for many other clubs, the winger produced a career-best season and finished as Aston Villa's top scorer that year with 14 goals and three assists. He was also named Players' Player of the Season.
He had taken his chance, and his goals allowed Aston Villa to cement themselves within the Play-Off spots that year, where they lost to Fulham at Wembley in the Final.
"Most people say that wingers should cut in and shoot, but I wasn't doing that. I was making runs in behind.
"When you've got a player like Snodgrass playing, you know what he can produce, what he can do for the team.
"He was a major part of that season and that team – he was assisting me for fun and I was just tapping them away.
"It was the last hurdle that let us down, we stumbled at the final possible moment which was a shame."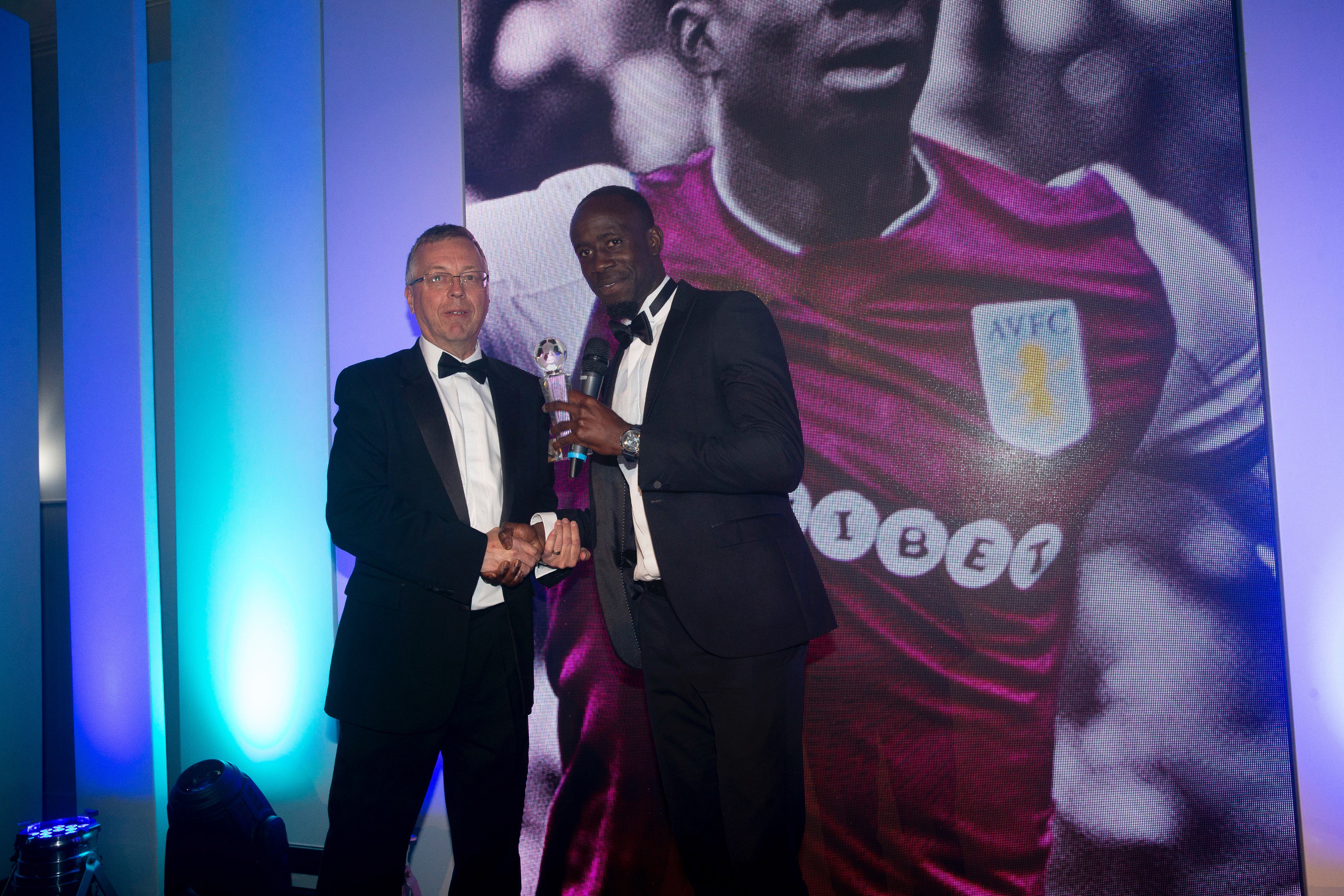 The same summer that the club had lost the Play-Off Final, came a dire financial situation that forced the club into near-Administration. Dr. Tony Xia could no longer afford to keep the club afloat and internal issues between the Chairman and CEO meant that the club was in turmoil. In hindsight, many fans agree that losing that Play-Off Final was one of the best things that could have happened to the club with new owners Nassef Sawiris and Wes Edens eventually saving the day.
Albert had been told that he would receive a new deal, regardless of the league that the club found themselves in – especially after his stand-out season – but the deal never came due to the financial issues at the club.
"We came back for pre-season and we'd heard that the chairman was in a financial crisis so the club was doing cutbacks. They weren't sure if there was going to be a takeover or not.
"The gaffer had to discuss with the players – depending on who they were – what the situation was and whether you were a player who had value or not and was basically saying whether the club would be keeping or selling you.
"It felt like they were really cutting back and just waiting for a possible takeover.
"At one point, I was told to go out on loan again and I was thinking 'I've just been told I'm getting a new deal, why am I being told to go out on loan?'
"They were trying to sell players – there was another player who had been told he'd be getting a new deal but they tried to sell him too. They even tried to sell Jack, but the takeover came at the right time to sort a few things out, keep Jack and sign some players ahead of the season.
"I thought once the takeover was completed I'd get my new deal, but it didn't happen."
The following season, Albert's third, and final one at the club – things hadn't started especially well, despite the fact that the side had kept all of their better players. The new regime were largely positive and eager to get the side back in to the Premier League, but Bruce's side were faltering and the manager eventually got the sack.
Adomah admits that Bruce's sacking was gutting – stating that it's never nice when a manager loses their job – but the arrival of Dean Smith seemed to signal a new dawn at the club.
"Most of the players knew he was a supporter and knew there was only one thing on his mind, that he was coming here to do well.
"The players thought that what he'd done at Brentford, in the same league as us – we'd be able to start playing in his way and start pushing on.
"His training sessions were completely different to Bruce's – every manager has a different approach. With Di Matteo, we'd work on defensive stuff for hours and then concede in games, with Brucey, we'd work on defending set pieces and then concede from set pieces. You can work on one thing so much but then go into a game and it's the concentration levels – you can't predict that someone's going to make a mistake.
"With Dean Smith, we broke it down into three sectors. Defenders, midfielders, attackers, and then we'd combine it together. We knew what our best players were good at and we were more clinical. We were finally playing attacking football."
Under Dean Smith the side were performing better, but weren't consistent enough – but that all changed as Jack Grealish, who had missed 15 games that season through a freak shin injury, returned and the manager made him the captain of the side.
It galvanised the side in such a way that they would go ten games unbeaten and was the start of something perfect once he had put the armband on. Albert was quick to wax lyrical about his former captain.
"He came back a different player. It was a big big difference – his performances helped, it was like we signed a new player.
"Everyone knew his ability already, it wasn't a major shock, but he galvanised us.
"What Dean Smith did was so clever in making him the captain. The local boy – loved by the supporters – and it matured him in a way too as off the pitch he'd had some issues.
"In my first training session in my first season, I knew that Jack was a level above everyone. I knew why people were talking about him. His ability on the pitch, he's the best player I've seen training or played alongside, hands down, he's up there.
"I knew he'd reach the top. Players wanted to be on his team in little five-a-sides in training. Dean did the best thing that he could do for Jack and Jack would likely say the same."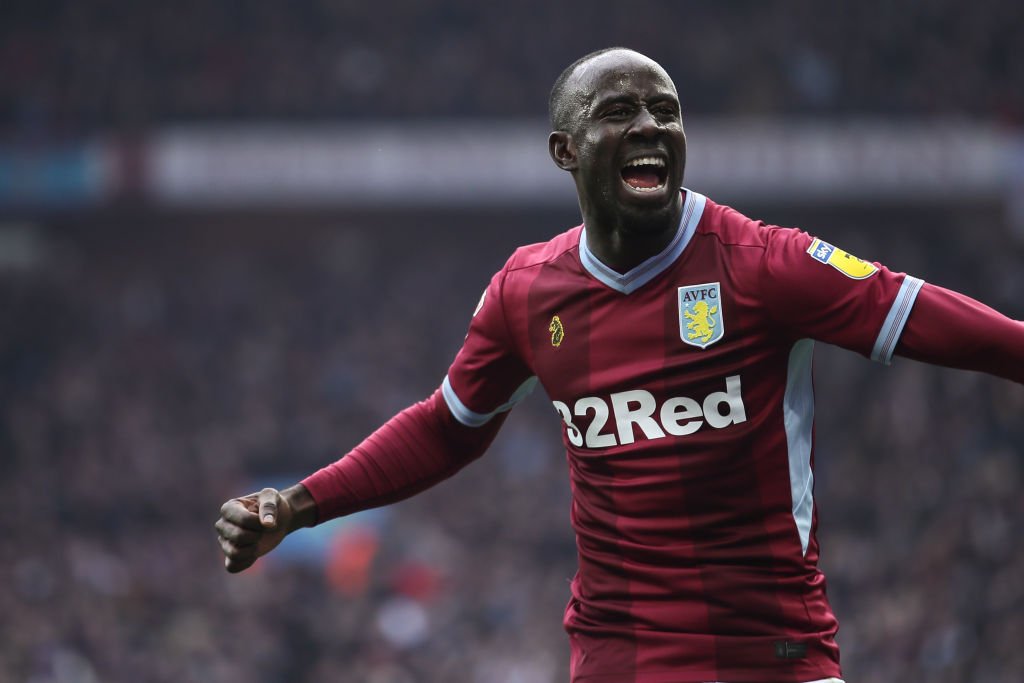 The side would eventually go on to reach the Play-Off Final once more, and this time, finished the job they had started a season before – and achieved promotion back in to the Premier League thanks to goals from Anwar El Ghazi and John McGinn.
Mere days after the promotion, a number of the older guard were released from the club – the likes of Glenn Whelan, Mile Jedinak, Tommy Elphick, Alan Hutton were released. Albert Adomah had left too – just a year after he'd been told he would receive a new deal with the club.
"It wasn't a shock. I was one of the veterans. I'd been waiting for the new deal, but when Dean Smith took charge, I'd stopped expecting it because I was part of an old regime.
"It's not his fault, I don't blame him at all. John Terry sat and chatted to me about it and I explained everything, but he said "look, you're one of the first names on the team sheet, so keep on playing, play well and you never know."
"But I knew it wasn't coming. I'm sure the supporters would have been happy if a new deal came at the end of the second season.
"After the final, I went for a drug test and didn't celebrate with the lads – because I knew I wasn't going to be there. There was no point in me going in and jumping up and down when I knew I wouldn't be a part of it the following season."
Albert's third season at the club didn't live up to his second, but he still scored goals, assisted, and contributed a lot – admitting that he was contributing in build-up and picking up a number of 'second assists' – but also agreeing that they're likely not things that fans will look at or appreciate at face value.
The winger provided a number of memories for fans during the Sky Bet Championship seasons, and his aforementioned celebrations were definitely a big part of that. The headstand was out-of-the-blue but it was all down to his daughter that the iconic feat came about.
His daughter had been learning dance in Birmingham, and had been teaching Adomah some moves. He'd asked her to show him something he could do as a celebration, and she retorted with a headstand – almost taunting her father into doing something that she thought he could not. He scored against Wigan and went into the headstand celebration, leaving fans and team-mates gasping.
"I thought I'd show my daughter I could do it. I remember Gards (Gary Gardner), Birkir and Scott Hogan were standing there and I bet they were thinking 'what is he doing?'
"All I was thinking about was not landing on my backside."
The other celebration was his 'geriatric' walk, which many fans considered to be a sly dig at Bruce – who was managing the Sheffield Wednesday side that Adomah had just scored against.
"I don't have anything bad to say about Brucey – but he'd said that I was too old.
"The celebration wasn't really a dig – but he'd said that and hadn't really looked after me after I had thought I'd done a lot for him."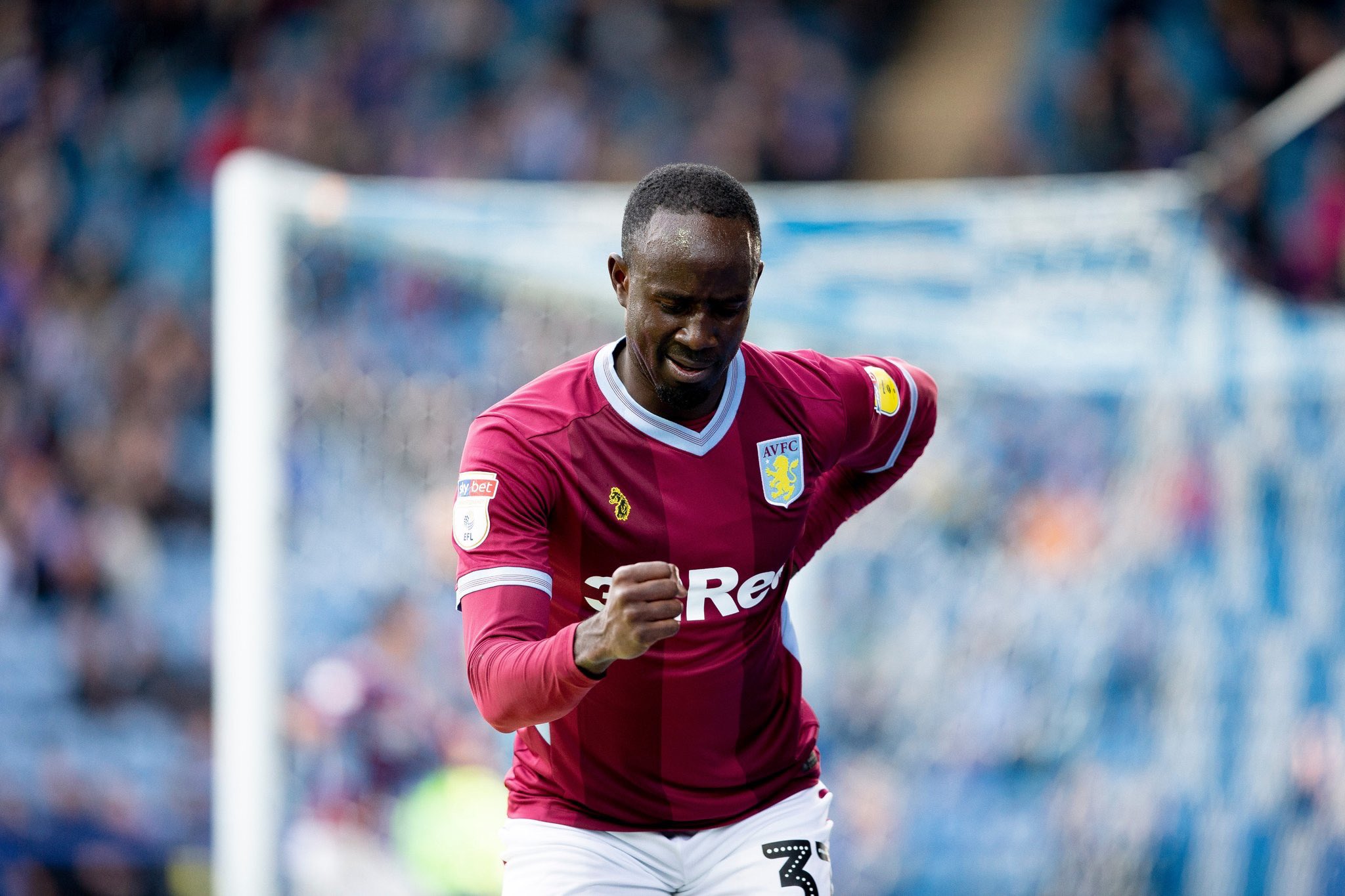 Now at Queens Park Rangers, the club he supports, Albert Adomah is targeting a third promotion from the Sky Bet Championship this season – admitting that it'd be the icing on the cake to get his club back in the Premier League.
But the winger still looks out for Aston Villa, following the side, and says that he "knew they would stay up" after the shock win against Arsenal last season. He's eager to see if the side can keep up their strong start to this season.
"Playing for QPR is a different feeling to Villa – imagine yourself playing for the club you support. It's surreal.
"If I can get more than two games in the Premier League for my club? That'd be the icing on the cake.
"I'm pleased Villa are doing so well – the way they've started this season is incredible and I hope it continues. Everyone is pulling their weight this season."