Jacob Ramsey first made his debut in the Sky Bet Championship, before making his Premier League debut earlier this season.
Words: Regan Foy | @findfoy
---
______
With Ross Barkley's unfortunate injury against Brighton & Hove Albion last weekend, when the Chelsea loanee pulled up clutching his hamstring after just two minutes – there is now a Ross shaped hole in Aston Villa's midfield that needs to be filled.
The obvious candidate to fill this is Conor Hourihane, who was effectively displaced from the starting eleven when Ross Barkley arrived – or so fans would have thought before last weekend. Many were shocked when, despite Conor warming up on the touchline, Bertrand Traoré was the man taping up his knees and replacing him.
With those two players now likely fighting for a place in the starting eleven, there's an argument perhaps for a third choice to be included depending on the opposition – young starlet Jacob Ramsey.
Ramsey made his Premier League debut for Aston Villa this season against Fulham, coming on as a substitute as Dean Smith's side found themselves cruising against The Cottagers. The 19-year-old had made his actual debut two season's prior, replacing the aforementioned Hourihane in a home loss against West Bromwich Albion – before he spent half of last season on loan at Doncaster Rovers.
Many expected Ramsey to be loaned out this summer, but manager Dean Smith has expressed his desire to keep Jacob in and around the senior squad for the ongoing season – and it's likely that with further injuries the midfielder will have a more significant role to play.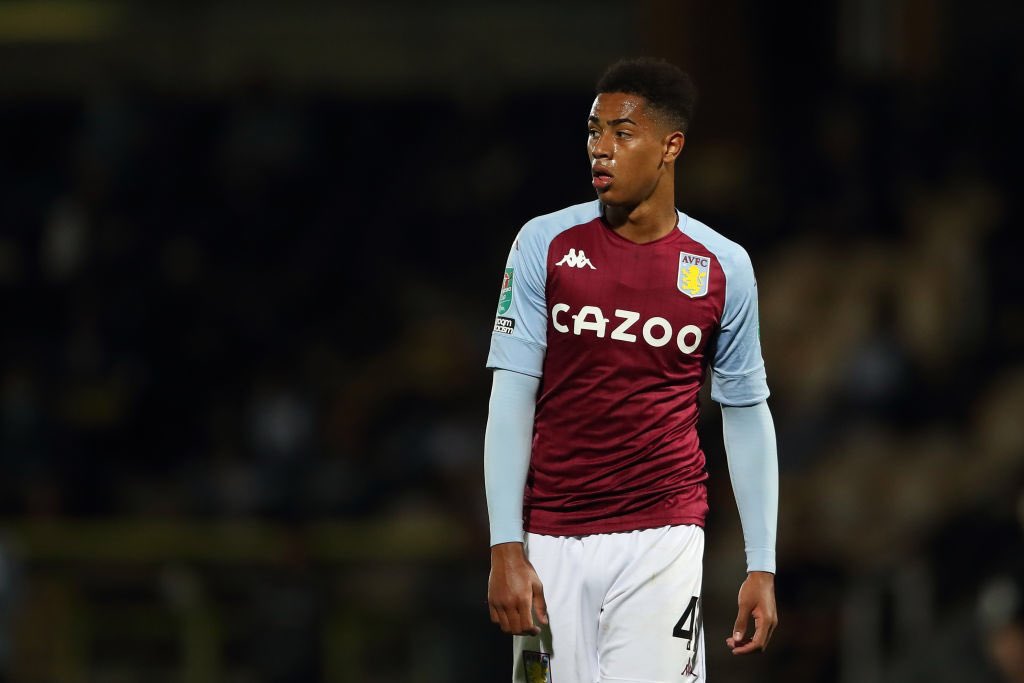 The midfielder featured in all of Aston Villa's Carabao Cup games this campaign and impressed in his time on the pitch – notably setting up Bertrand Traoré for his volleyed 'debut' goal that went viral on Twitter – and has not played with the Under 23 or Senior side since Dean Smith's men lost to Stoke City in the competition.
Despite this, Ramsey travels with the squad to every game despite not being on the team sheet and is well-liked amongst his older peers.
It's unlikely that the midfielder will be thrown to the wolves against West Ham United – in a game that Aston Villa will be looking to bounce back in after a third successive home defeat – but he could very well find himself on the bench with the likes of Barkley and Keinan Davis struggling for fitness. Alongside this, Smith is keen to be able to ensure 'continuity' in the matchday squad after the side's strong start to the season.
There are players ahead of him in the pecking order, notably the aforementioned Hourihane and Traoré – but with one of those likely to start against David Moyes' side, there's now an opportunity that could find itself landing on Ramsey's doorstep. And you know what they say about opportunities in football.
Should Ramsey fail to pick up any more minutes before January, it's likely that the midfielder will go out on loan, perhaps to the Sky Bet Championship this time, to pick up regular match-minutes in a bid to aid his development. This is despite Dean Smith stopping a potential loan move in the summer.
Jacob Ramsey is talented, that much is certain – but whether or not he can come in and make an impact at this stage of his career, much like his peer Indiana Vassilev last season, remains to be seen.