After Wolves' heavy defeat to Liverpool, Aston Villa will need to make the most of the Wanderers' bruised ego.
Words: Andy Bates | @k2_villa
---
______
After a blank weekend for Aston Villa, following the postponement of the Newcastle United match last Friday, Dean Smith's troops are now looking ahead to a difficult trip to The Molineux to face Wolves this Saturday. 
With only 21 miles separating the two clubs, it is the local rivalry that neither set of fans like to admit to. Both fans would see other derbies as bigger, however there is little doubt that the two seasons that the clubs spent together in the Championship recently, certainly stoked a diminishing fire of local needle.
There is little doubt that Villa and Wolves are the larger of the West Midlands clubs, both currently and historically, although neither have scaled the heights that their size and fanbases demand, in the modern era. However both clubs now have super rich ownership, who are hands on and motivated to achieve success in the upper echelons of the English and European game.
Wolves themselves have had an outstanding three seasons under manager Nuno Espirito Santo, achieving a title winning promotion at the first attempt, followed by 2 top half Premier League finishes and a long run in the Europa League last season. Whilst there have been question marks around their recruitment policy and process, which is heavily influenced by Portuguese super-agent Jorge Mendes. However, despite this, the quality of the job performed by Nuno and his team has entirely changed the club's standing in the football food chain and the expectations of their loyal fan base.
Aston Villa of course, will always see themselves at top dog in the area and are not comfortable with playing second fiddle to Wolves in terms of achievement. Despite what fans say about there being no real rivalry, the desire to beat their Black Country counterparts and re-establish themselves at the top of the Midlands pecking order is strong. 
Wolves have had the better of the recent battles, aside from a 4-1 demolition at Villa Park, which was a minor set back in Wolves promotion campaign. Last season's results were tight, 2-1 at Molineux and 0-1 at Villa Park, although not many would suggest that Villa deserved anything from either match, as Wolves showed their extra quality, power and knowhow to take all six points. 
This season is a different story though. Villa have improved hugely since the last meeting of the sides and have shown that they are capable of beating any team in the league on their day. In contrast to that, Wolves lost talisman forward Jota to Liverpool during the summer, before tragically a fractured skull saw centre forward Raul Jiminez sidelined. Raul is thankfully making great progress in his recovery, but will be a huge miss for Wolves over coming weeks and months.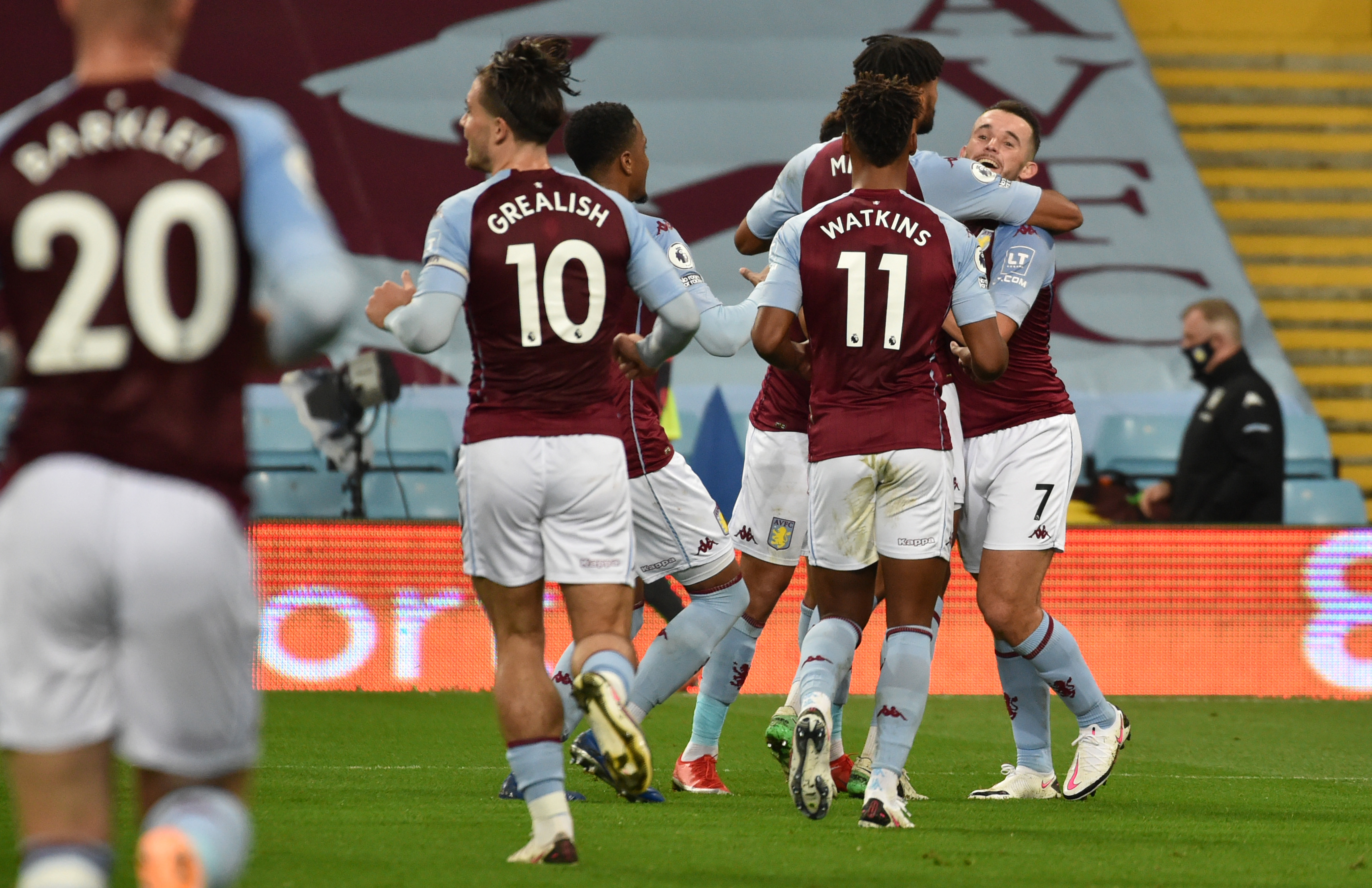 As with Villa, Wolves are not in good form and are coming off the back of a big defeat to Liverpool on Sunday, as the scousers ran away with a 4-0 win. Having not had the chance to stop the rot against depleted Newcastle last week, it is vital that Villa target this game as an opportunity to add to Wolves' woes and restore their position in the top half of the Premier League. 
The performance last time out against West Ham was largely encouraging, however turning the positive displays into points will be a significant improvement point for Dean Smith this season and should we see similar dominance on Saturday lunchtime, the points should be coming back to B6.
The continued absence of Ross Barkley will be a problem for Smith, as the option to go with Conor Hourihane and Bertrand Traore against West Ham and Brighton respectively, proved fruitless. There is little doubt that the addition of Barkley has raised the levels significantly in the Villa midfield, whilst also enabling Smith to alter the shape of that midfield depending on the opposition. It will be interesting as to whether he sticks with Hourihane or Traore, or maybe looks to a different option in either Marvellous Nakamba, or rookie Jacob Ramsey, should as expected, Barkley remain unfit for this match.
Villa's defending will be an important aspect of the contest. Nuno has developed Wolves into a stingy defensive outfit, who are happy to absorb pressure and use their pace and skill on the counterattack. We have seen Villa come unstuck against this type of opposition and will have to be alive to that danger. There may be a case for Nakamba's abilities in stopping the transition in this instance, but it will be important that the back four are switched on and don't get drawn too high.
Despite a free scoring start to the campaign, Villa have again struggled in the past 2 matches to convert chances, with Trezeguet and Ollie Watkins being the main culprits, albeit the latter was unlucky with a late VAR decision against West Ham. Both these forwards will want to show Smith that there is no need for him to look for attacking reinforcements in the January transfer window and that they are capable of carrying the burden of the team's goal haul for the run-in. 
It is certainly a match that Villa need to take something from, as another defeat, would be their third in a row and 5th from their last 6 matches. At that point questions may well start to be asked, which would be disappointing after such a historic start to the campaign. A win however will start the winter fixtures off with a bang and reaffirm the confidence, as the games start to mount up approaching the holiday period.