When Anwar El Ghazi took the decision to deactivate social media following abuse from his own fans, many thought that the winger could leave in January.
Words: Regan Foy | @findfoy
---
__________
A few months back Anwar El Ghazi took the decision to deactivate many of his social media accounts following a barrage of abuse from Aston Villa fans after the club's exit from the Carabao Cup against Stoke, despite being one of the brighter sparks in the game but failing to net one of his many chances that could have seen the game have a different result.
Many fans flocked to his aid on social media, praising the performance and the player who had provided some exceptional memories during the club's final season in the Sky Bet Championship – including a Play-Off Final goal that pushed Aston Villa back in to the top flight after three seasons away.
Despite the obvious good will towards the winger, many presumed that this could spell the end of El Ghazi's Aston Villa career just a season and a half after making his loan move from LOSC Lille a permanent one. The Dutchman would likely be unhappy with his treatment and perhaps even his role in the squad, with Dean Smith preferring to use Trezeguet and Jack Grealish on either wing.
The signing of Bertrand Traoré also signalled a potential reason as to why Anwar El Ghazi's Aston Villa career was on the brink of ending – and could have had a major effect on his future had Traoré hit the ground running. Instead, Traore has been enjoying cameos from the bench, before a relatively poor performance against Wolves allowed Anwar El Ghazi another cameo appearance himself once the 75 minute mark had struck.
In this game, Anwar El Ghazi would play a pivotal role – thanks to captain Jack Grealish. Ollie Watkins, desperate to make amends for his missed penalty against West Ham United a fortnight ago, picked up the ball to place it on the spot after John McGinn had won a penalty in the game's dying embers. The captain ushered El Ghazi, somewhat outcast by manager and fans alike in recent months, towards the ball and said it should be him that took the penalty.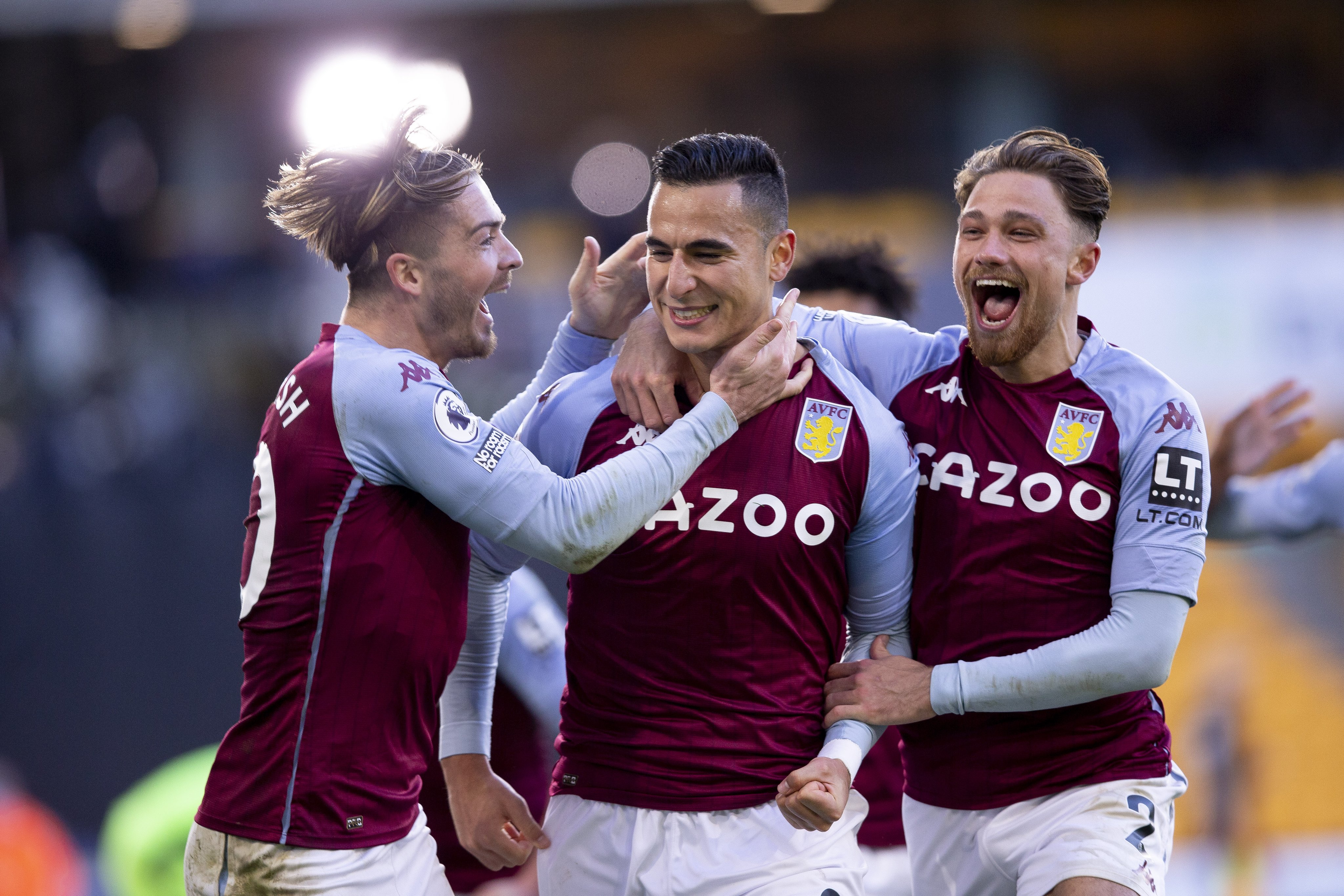 And take it he did. He stepped up with one of his first involvements of the game other than a few touches, and slotted the penalty in the right-hand corner of the net, flummoxing Rui Patricio into diving the opposite way. Despite the goal being a penalty, what a way to re-introduce yourself to the fans that may have been on your back. A penalty in a fiery Midland rivalry to win an important three points. It wasn't just a game winning goal, it was an "I'm still here" from what some fans call the 'Rotterdam Ronaldo'.
The Dutch winger turned and clenched his fists in delight, before Jack Grealish, desperate to waste Wolves' now precious time did two very important things. He firstly pulled Anwar and the rest of the team towards the corner flag to celebrate to keep the clock ticking towards the final whistle, but secondly, made a massive fuss over Anwar El Ghazi's potential game winner. Watching clips back, and you can hear Grealish's screams of joy for Anwar's goal.
"I'm happy that Jack gave it to me, it shows he's a really good guy and he has a good heart." Anwar said after the game.
This quote is so, so important. Anwar El Ghazi references Jack having a good heart. Jack knew exactly how down Anwar has likely been since deleting his social media following the abuse, that he'd likely not seen the outpouring of support from other fans once it had happened.
A goal can change a player's career. It may only be the first step in doing so, but it can. With Trezeguet likely a doubt for Burnley, and Traoré less than impressing, Anwar El Ghazi could have a chance to bring his career 'back from the brink' as it were by putting in a strong performance mid-week.
He's had such an important role in our recent past, and whether as a regular starter or squad option, he has an important role in our future too. Many are fond of the winger, and it's his habit of popping up at all-important occasions like yesterday that make him such a likeable player.
Let's stay behind El Ghazi, because he definitely deserves it.