Aston Villa have now picked up six clean sheets this season – one less than they did across the entirety of last season.
Words: Mark Jirobe | @VillaMarkPGH
---
_____
In the English Premier League, the most ruthless & unforgiving sports league on Earth, there are some unwritten rules about how to run a successful football club. Outsiders, or those unfamiliar with the game, would lead you to believe that money is the be-all-end-all of how to be successful. But if you ask any tried and true football coach who has sharpened their skills in the Premier League, successfully or unsuccessfully, you'll find that keeping goals out of your own net means just as much as scoring them.
This Premier League season, Aston Villa are showing exactly how important it is to not only accept defensive responsibility on a player-by-player basis but also how important it is to defend as a complete team. After the all-nil result against Burnley, Aston Villa has now collected six clean sheets as they sit 11th on the Premier League table.
Many of those clean sheets have come in away games, albeit in once heavily populated and raucous stadiums.
Aston Villa has kept goals out of their own net against Wolves, Burnley, Arsenal, Leicester, Fulham & Sheffield United. At first glance, it appears that Aston Villa are quite a distance away from the team who avoided relegation on the final day of last season and it's proven through their defensive performances as of late. Ezri Konsa & Tyrone Mings have been at the heart of Aston Villa's defensive revival, with the centre-back pairing looking like there is a measure of unspoken chemistry between the defenders.
But thinking that the defensive strength of Villa comes purely down to their two centrebacks would be a gross understatement. When you watch Aston Villa, you can see the entire team doing the thankless job that is defending or at the very least trying to help out defensively.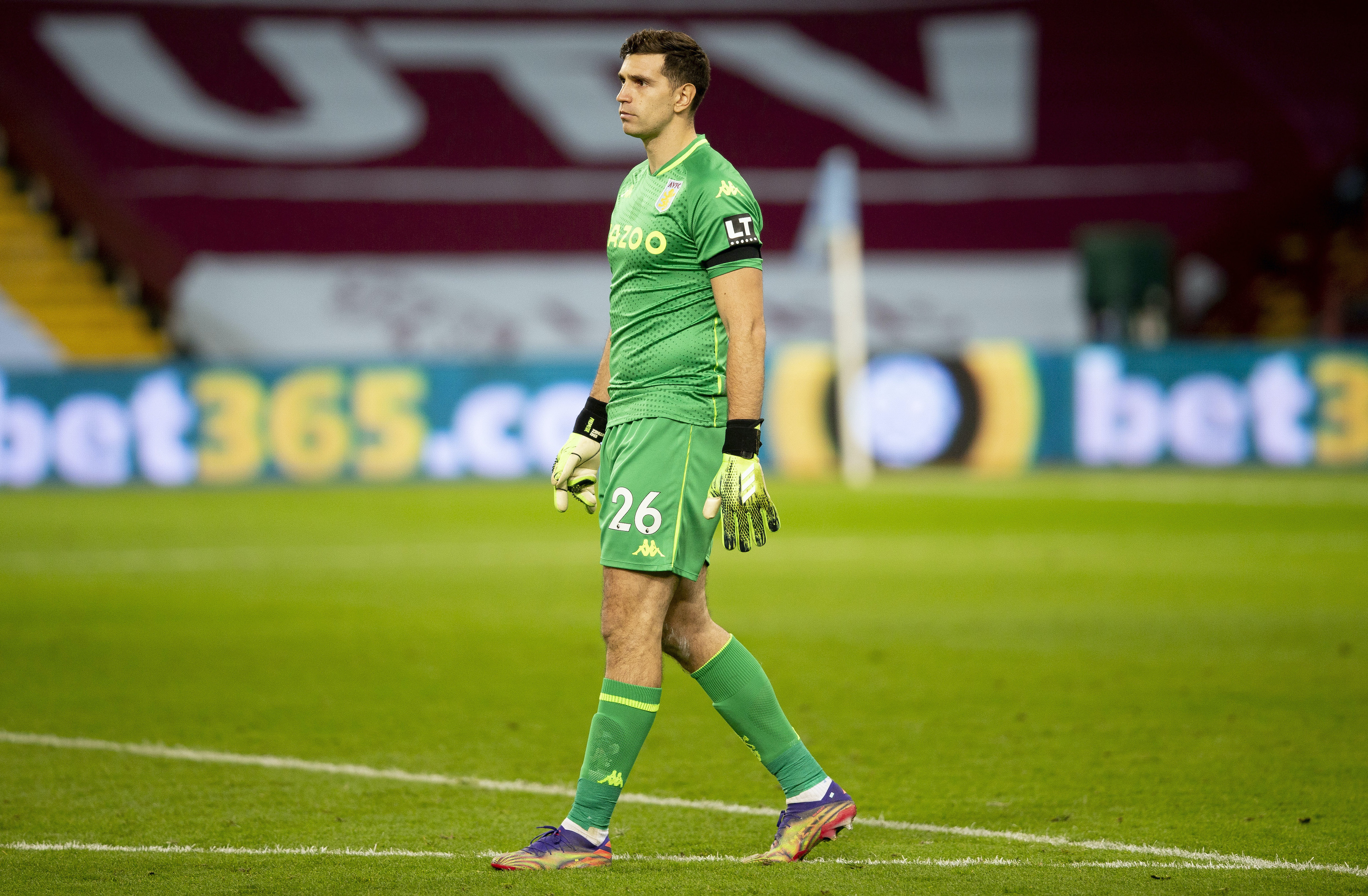 If Tyrone Mings decides to take a few strides forward with the ball at his feet to ping a pass forward, Douglas Luiz does well to drop back into Mings' position to cover him. If Matt Targett gets caught up field, Jack Grealish or a central midfielder will run the hard yards to try and constrict a counter-attack going the other way. The more offensive players do their part as well to help the defence. Mostly seen as pressing, Ollie Watkins and his right-flank teammate Trezeguet have gotten a lot better as the season progresses with pressing the defence of the opposition when the opportunity presents itself. This kind of pressing takes a lot of weight off of Aston Villa defenders by forcing opposition players to hoof the ball forward instead of meticulously passing the ball where they please.
Newboy goalkeeper Emiliano Martinez has been a wonderful addition as well for Aston Villa, coming from Arsenal this past summer transfer window. "The Great Wall Of Argentina", as some Aston Villa supporters are starting to call Martinez, has made his fair share of impressive saves in the face of danger throughout the campaign for his new club. Key saves at critical times against Wolves & most recently Burnley were not only a delight for Aston Villa but also a delight for the ten teammates in front of him. You can visibly see the camaraderie strengthening between Martinez and the players in front of him after he makes dazzling saves.
If this newfound willingness to succeed on both sides of the ball continues for Aston Villa, the possibilities are endless in terms of a positive finish on the Premier League table. Of course, Jack Grealish will take hold of the headlines on a week to week basis when it comes to Aston Villa due to his unquestionable ability on the ball. But it's not too otherworldly to feel like every player is doing their bit when they need to cut out dangerous attacks by the opposition in front of them.
The defensive mentality for Aston Villa isn't revolutionary by any means, but it does come with qualities such as heart and grit. And those are two qualities that any Aston Villa supporter…hell, any football supporter, can be proud about.