Aston Villa Women have completed yet another coup – with former Women's World Cup Winner Mana Iwabuchi set to join the club in January.
Words: Regan Foy | @findfoy
---
_______
Aston Villa Women have completed yet another transfer coup, by bringing in the services of Mana Iwabuchi, former Women's World Cup Winner with Japan.
The 27-year-old Japanese international will join the club in January, following a three year spell at INAC Kobe Leonessa.
The forward is captain of the national team, and has achieved a number of honours with Japan, including the Women's Asian Cup, the Asian Games, an Olympic Silver Medal and of course the 2011 Women's World Cup. She has also achieved a number of individual international honours, including becoming a two-time Asian Young Footballer of the Year and a multi-time golden boot winner.
In an already 13-year long career, Iwabuchi has represented four clubs across two nations before arriving at Aston Villa. At the age of 14, the striker debuted in the L.League for Nippon TV Beleza – where she would remain for the next five years.
A spell in Germany would follow, where the forward moved to Hoffenheim in the 2. Bundesliga – in a two year spell that saw the side lift the 2. Frauen-Bundesliga title – before Mana moved to Bayern Munich.
At Bayern, she would be part of the squad that won the Frauen-Bundesliga twice, before cutting a two-year contract extension short to return to Japan and focus on recovering from injury.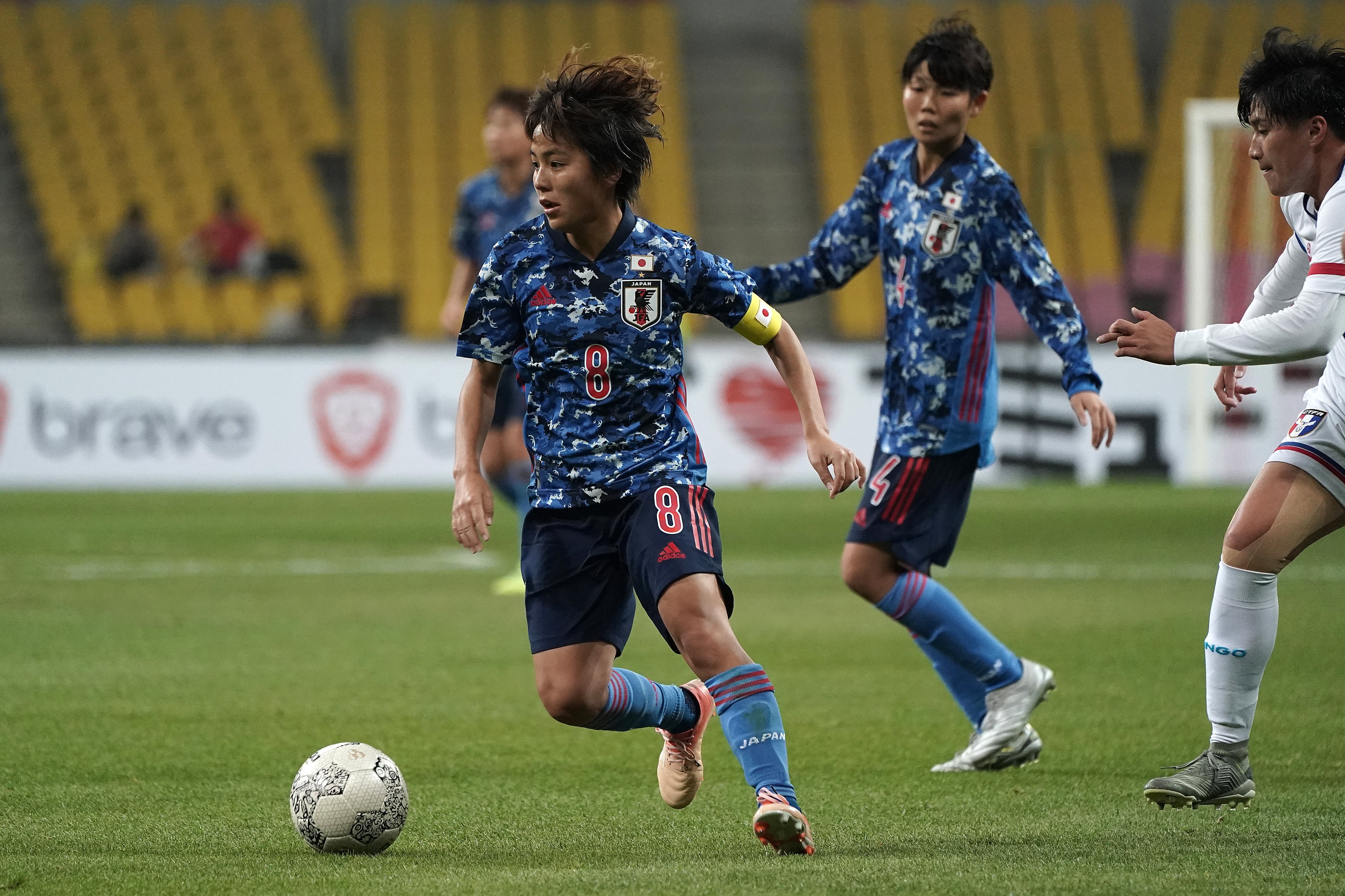 With over 70 appearances for her national team and over 130 during spells across four clubs, the Japan captain is vastly experienced at both international and club level, in both her native Japan and Europe – and would arguably be able to speak strong German – which would help in her acclimatising in the Aston Villa squad with the likes of Ramona Petzelberger, Caro Siems, Marisa Ewers and others able to speak the language.
On her arrival, Head Coach Gemma Davies waxed lyrical about Mana Iwabuchi signing for the club:
"We are exceptionally excited to welcome a player of Mana's quality to the side.
"She will add a new dynamic to our attacks – she thrives in tight spaces and we cannot wait to see her continue to develop at Aston Villa."
With the 2021 Tokyo Olympics around the corner, Iwabuchi will be looking to pick up her fitness and game time in the run-up to event in her home nation – meaning that the deal is likely to be a short-term one.