Matt Targett's game has improved, and it shows with just how much he influenced the game against Chelsea.
Words: Mark Jirobe | @VillaMarkPGH
---
________________
When Aston Villa were promoted back into the Premier League from the Championship in the 2018/2019 season, there were more than a laundry list of issues the club was facing. It wasn't the financial side of English football for a change, but more so filling out a squad of players that were to be determined to succeed and had an extra bit of potential. Presently, we all know that Villa spent largely to bring in players such as the towering Brazilian striker Wesley, making the loan deal a permanent switch for defender Tyrone Mings among other deals.
Villa had to spend a lot and from the outside, it seemed like the Midlands club were paying way over value to assemble a squad to keep them in the Premier League. There were some unknown entities that were going to wear the famous Claret & Blue of Aston Villa, even in a short span, as the club continued to restore their former balance as a Premier League mainstay. 
One specific player seemed like a gamble to many Aston Villa fans at the time. Matt Targett was playing second-fiddle to Ryan Bertrand for Southampton, only really getting formidable time on the pitch when Bertrand was injured. At the time of interest from Villa, it wasn't blatantly obvious that Targett would be the solution to solidifying the left flank of the defence. As Villa was promoted, Neil Taylor was the only identifiable left-back in the Aston Villa squad. Aston Villa would eventually purchase Matt Targett to the sum of fourteen million pounds; a price-tag that yet again seemed more than the player was actually worth by much of the Villa fanbase.
Aston Villa's first season in the Premier League was an unpaved road for much of the campaign. At times, the players brought in after promotion seemed like a mindless and wondersome entanglement of different levels of skill and ability. Wins were coming few and far between, but the players seemed to be growing together at the very same time. The never-before-seen Project Restart was good to Aston Villa and the club was able to circle the wagons and avoid relegation by one single point.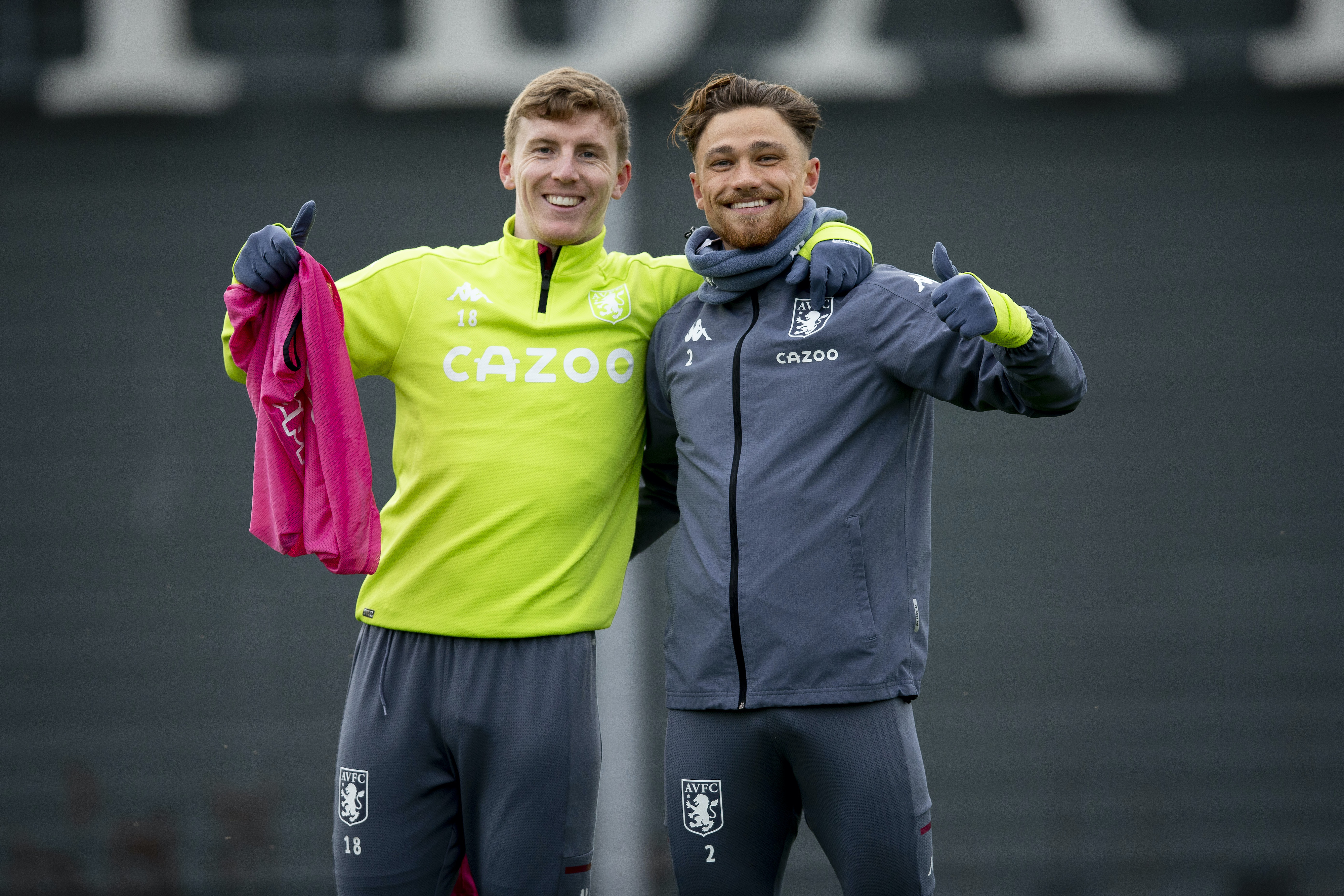 Succeeding through adversity can engulf a sporting club with the belief that they can be a lot better than previously shown.
Matt Targett is a prime example of the newfound belief that he and his teammates are showing in the present Premier League season. Last season, Targett seemed tentative at times. Not one to over-commit or under-commit, Targett had to learn how to play with Jack Grealish on the left side of the pitch. This couldn't possibly be an easy task for a player who has arrived at a new club, said to be the first choice left-back and now has to get on the same wavelength as one of the most creative footballers on the planet.
To his credit, Matt Targett has risen to that occasion more often than he hasn't.
As of now, we are seeing the best parts of Matt Targett at Aston Villa. He has learned the "when" and "where" with talented players in front of him. It seems as though he is not as intimidated by more pacey and physically larger wingers that he is tasked with stopping in their tracks. Timely tackles would fly off of the shelves if such a thing could be sold, and the 25-year-old has had more than enough of them as Aston Villa ascend the Premier League table.
You don't have to look too much farther than Targett's most recent performance against Chelsea for a measuring stick of how much he has grown into his role at Aston Villa. No one in an Aston Villa shirt had more touches on the ball against Chelsea than Targett did (66), even more than Jack Grealish (57). Not only is he playing a wonderful two-way game this season, but his influence in games also cannot be ignored much longer. The decision making from Targett has gotten miles better than what was witnessed last season and at 25 years of age, it will likely get even better as time passes. Keeping talented players like Chelsea has at their disposal isn't a small feat in the Premier League, but Targett & his fellow defenders were exactly where they needed to be when they needed to be. The same can be said of any of Villa's games in December, in which Aston Villa only conceded a single, solitary goal to this point. Needless to say, Targett and the rest of the Aston Villa defence have improved leaps and bounds since avoiding relegation last season.
For as much talk goes into Tyrone Mings and Ezri Konsa as stalwart defenders for Aston Villa, there has to be at least a little bit of credit given to Targett as well. Unlikely that Targett will ever turn into the English Roberto Carlos, but as time goes on, it seems he is the perfect complement to what is happening at Aston Villa right now… a complete resurgence from one of the biggest clubs in England. There will likely be depth added to Matt Targett's position in the future, but as of now, he is doing exactly what Aston Villa need him to do.