Welcome back to The Physio's Room – where you can find the latest injury talk from Aston Villa from an injury expert.
Words: Alex Williams | @_AjmWilliams
---
____________
The Physio's Room. A place that no player ever wants to be, a place that many football fans, despite their years watching the Villa, know a very little about. 
Re-open the doors to the physio's room, giving you, the supporters, a deeper insight into the workings of the medical team, at this vital point of the season.
This football fan has been delighted to see the famous claret and blue back amongst the European discussion. Long may it continue. But I digress, back to the matter at hand – the current injured Villans, and when you can next expect them to be gracing the hallowed Villa Park turf.
Barkley – Hamstring Strain, Nov 21st vs BHA – Total injury span 6-8 weeks.
Leaked information suggested that the player still isn't 100% fit. Barkley, who is no stranger to a physio's table, has a recurring soft tissue injury which in turn will mean the damage will take significantly longer to heal. Barkley is expected to be back in full training within the coming weeks. I would expect a return for Everton at Home or if not, the trip to Manchester City, depending on how cautiously the Villa coaching staff plan to manage his latest injury.
Trezeguet – Hamstring injury (undisclosed), Nov 30th vs WHU – Total injury span 6-8 weeks.
Trezeguet's injury is said to not be as serious as first looked, nor as prolonged as Barkley. The Villa coaching staff would have been planning Trezeguet's return against now joint table toppers, Manchester United. With the Villa's wide options still offering goals and assists, there will be no rush placed on the Egyptian's return. However, I expect we will see the wide man back on the bench at least, very soon.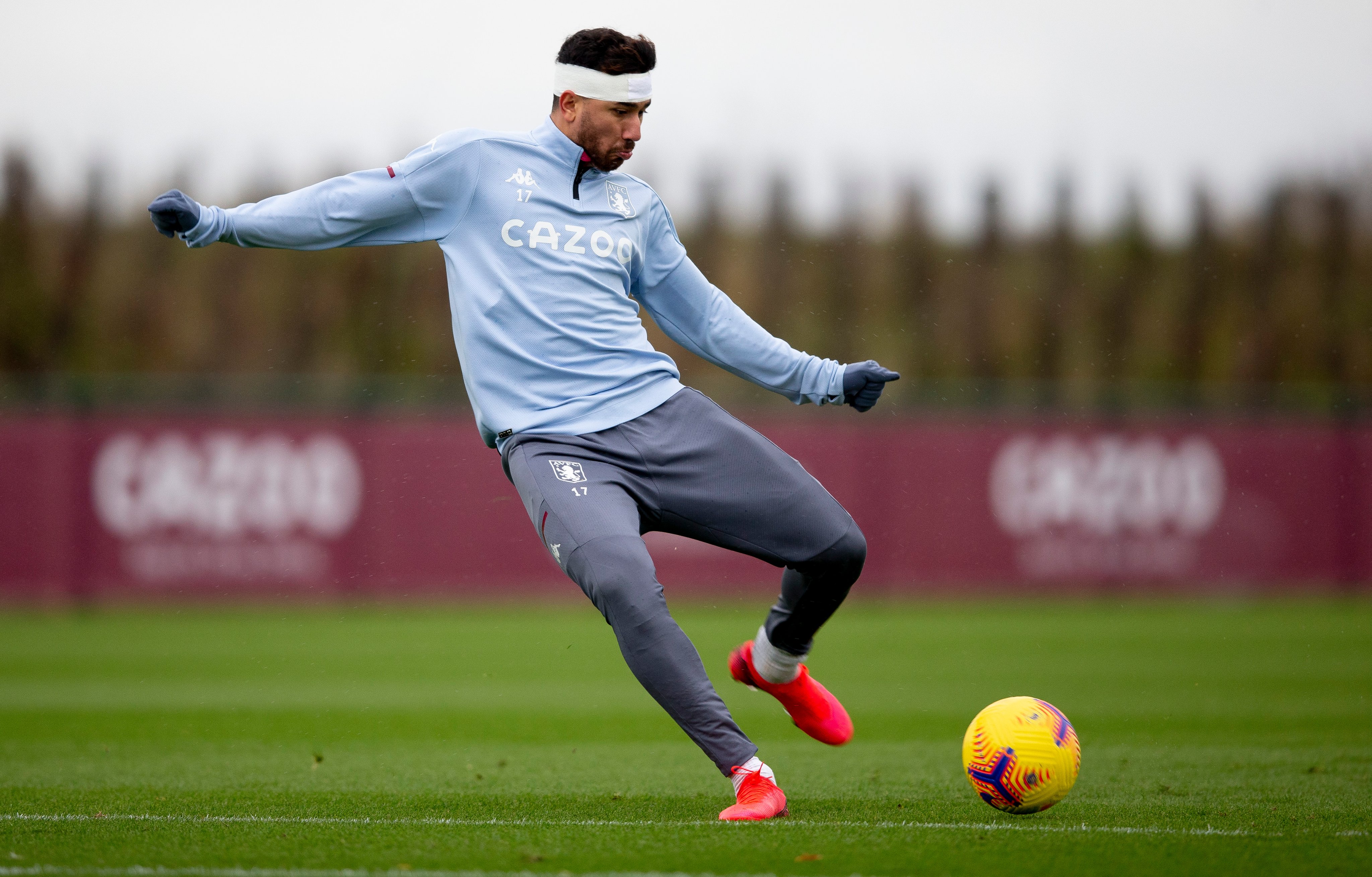 Wesley – Knee Ligament rupture, 1st January 20' vs BUR – Total injury span 12-15 months.
Dean Smith informed the media that Wesley returned to England from Brazil recently and is completing his rehab in the coming weeks and months. Wesley has been pictured both in the gym and on the grass by the Villa's social media team. Once Wesley has built up both his aerobic capacity and confidence in the strength of his knee, we will see him back in full training. His return is somewhat imminent, which will be of enormous relief to the Villa backroom staff, finally a rotation option to allow rest for the tired legs of Watkins? Before you take aim, please look out for my next piece ''The Physio's Room – Rotation, Rotation, Rotation''.
Tom Heaton – Knee Ligament rupture, 1st January 20' vs BUR – Total injury span 11 months.
I am delighted to write of Heaton's recent inclusion back into the first team as well as his inclusion in some recent PL2 fixtures. It looks as if Heaton has fully recovered, however, unless it is an FA Cup game in the coming rounds or a downturn in fortunes for the outstanding Emi Martinez, don't expect to see Heaton in a first team starting 11.
There is a lot to be said about the form of Aston Villa this season, as I previously eluded, it is quite remarkable. However, I worry for the likes of Watkins and Grealish, who with every 90 minutes played, and both the recent and coming weeks 180+ minutes per week, further strain is placed upon their bodies. Dean Smith has spoken previously on this, highlighting that Villa have played the least minutes of most Premier League teams this campaign. Although this is correct, these games will need to be played very soon, and I fail to see the same players starting week in week out, should Dean Smith have all his players at his disposal.
Rotation, rotation, rotation.