Ezri Konsa continues to go from strength, to strength, to strength.
Words: Mark Jirobe | @VillaMarkPGH
---
________
Aston Villa are beginning to turn the heads of pundits and supporters of other football clubs this season by playing a more disciplined game than they did last season. While Villa captain Jack Grealish is still the star boy grabbing the headlines for what he does offensively, there is a player in Claret & Blue who is starting to become noticed throughout football.
Ezri Konsa, just a few months away from his 23rd birthday, is close to eclipsing 50 games played for Aston Villa. Villa manager Dean Smith acquired Konsa in knowing the potential of the centreback after the two spent time together previously at Brentford. But it wasn't just to the familiarity that made Smith want to bring Konsa to his new gig in B6.
Once Villa was able to get Konsa over the line in 2019, Smith said:
"Ezri fits the profile of the type of player we were searching for. It helps that Richard O'Kelly and I have worked with him before.
"He's a high-potential player who I believe can step up to the Premier League and I'm really looking forward to working with him again."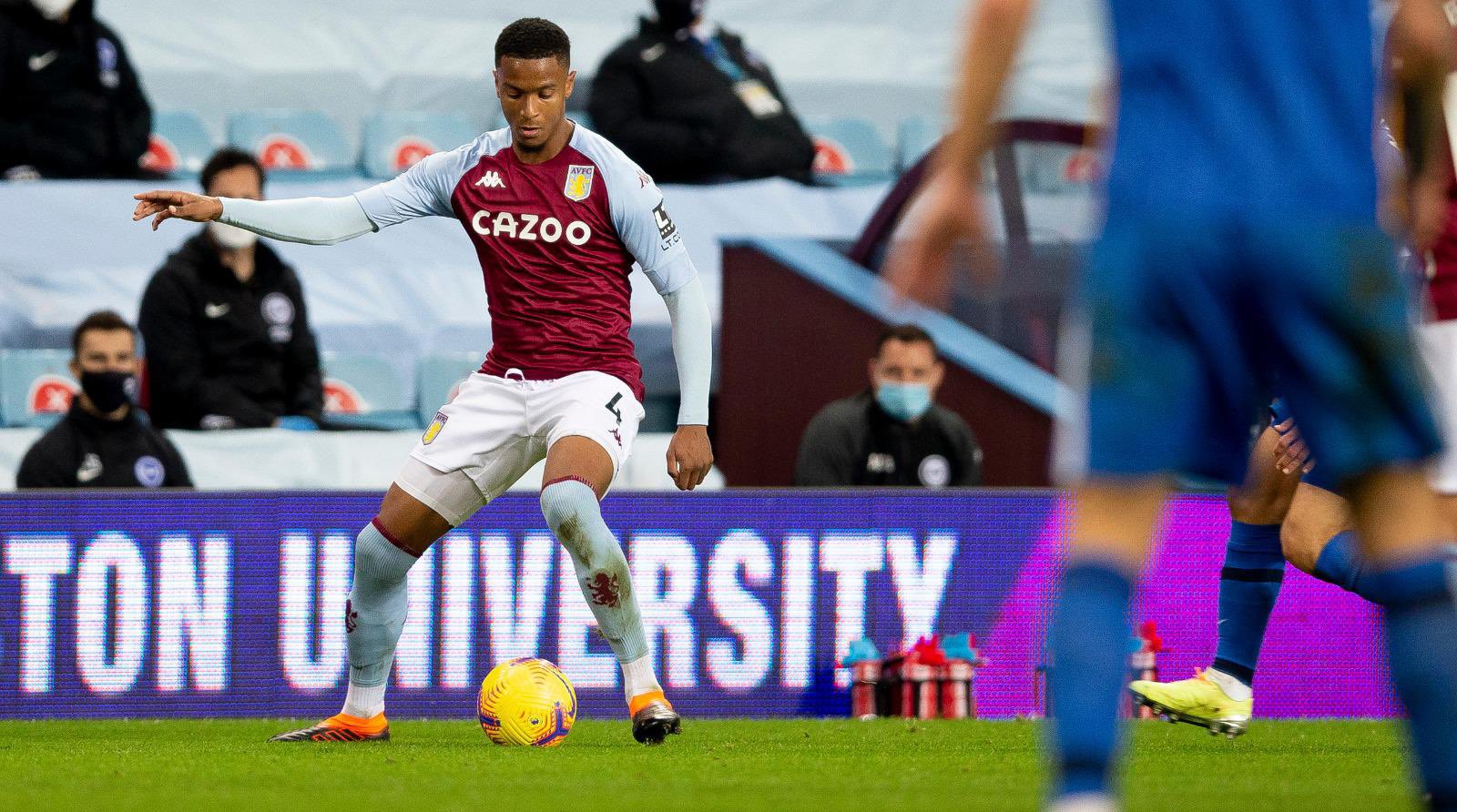 If what we've been seeing from Konsa lately is any benchmark of how much you should trust Dean Smith.
According to PGR Analytics on Twitter there are more than enough reasons to sit up and be complimentary about Konsa. For starters, Konsa has not been dribbled past this season. This will immediately remind more social media savvy football supporters of a certain Virgil Van Dijk, who held that statistical title for a long stretch of the previous Premier League campaign.
Konsa isn't just defending well on his feet, he's doing it in the air as well. He's winning 63% of his aerial battles, even though the Villa defender isn't necessarily tall in stature. But what he lacks in height, he makes up for in heart and determination. This will to succeed will hark to a previous life for Konsa, growing up in Newham where the defender has previously admitted his upbringing was "proper rough."
If you're one of those who believe in the 'eye test' when it comes to football, Konsa passes that with flying colours as well. He looks much more confident when defending this season with his usual centre-back partner Tyrone Mings. The communication between Mings & Konsa is there to be seen each and every game on the defensive side of the pitch, but Konsa also loves to chip in offensively on set pieces. Villa supporters love a defender who will chip in with the odd goal, and he's done himself well so far with four to his name. And no Villa supporter will forget THAT goal against Watford last season, that ever-so-gently skipped off the studs of Tyrone Mings. (Don't worry Ezri, we know who really scored that goal.)
As Aston Villa look to further cement themselves into a top-half finish in the Premier League and possibly even higher on the table, Ezri Konsa will be monumental in those endeavours. A delight for Aston Villa supporters, Konsa looks to be on an upward trajectory at a prime age. If the Villa defender can keep up the form he is on currently, he may be getting a phone call from Gareth Southgate sooner than later to be included in the England set-up.