Louie Barry has taken a number of plaudits from his F.A Cup performance – drawing comparisons to a youthful Michael Owen.
Words: Andy Bates | @k2_villa
---
______
Sometimes from a farcical situation, something truly marvellous and exciting emerges. If we are all being honest, as we settled down to watch a strong Liverpool side visit Villa Park to take on Aston Villa's under 18 team on Friday night, not many of us expected to feel quite so enthused afterwards. Many Villa fans will have been watching out of duty, a show of strength for the Villa 'babbies' who took the field, to all intents and purposes, as lambs to the slaughter.
Twenty-four hours earlier the news had dropped that the club had suffered up to 14 positive covid-19 tests and the entire squad and coaching staff were self isolating, throwing the FA Cup 3rd round tie into doubt. However, as the evening progressed it became clear that Villa were prepared to fulfil the fixture using players from the academy, rather than forfeit the tie.
Weaving through the debate and conjecture around this seemingly crazy set of circumstances, was the name Louie Barry. The 17 year old Villa youth striker, who arrived at Villa a year ago, from West Bromwich Albion, via a 6 month spell with Barcelona, was immediately being tipped to make his first 'senior' start. 
Barry is very much a name well known to Villa fans and is touted as one of the country's most talented young players. There is understandably a great deal of hope and expectation around the young man, who hails from nearby Sutton Coldfield and, much like captain Jack Grealish and manager Dean Smith, has been raised as a Villa fanatic.
Fortunately it emerged that Louie Barry had not recently been involved in first team training and was therefore cleared to lead the line, in a team of what were essentially school children, led on the night by under 23 head coach Mark Delaney.
Interestingly and somewhat fittingly, the main pundit on the BT Sport coverage was none other than Michael Owen, who himself had broken onto the scene as a 17 year old at Liverpool. He spoke well of what a great opportunity the game could be for the young players, even if the circumstances were less than ideal, almost certainly tapping into his own memory bank of the early days of his career.
I have a vivid memory of Michael Owen making his debut for Liverpool as a substitute against Crystal Palace at Selhurst Park. He came on for Stan Collymore that night and was promptly played though, to confidently finish with his right foot into the far corner.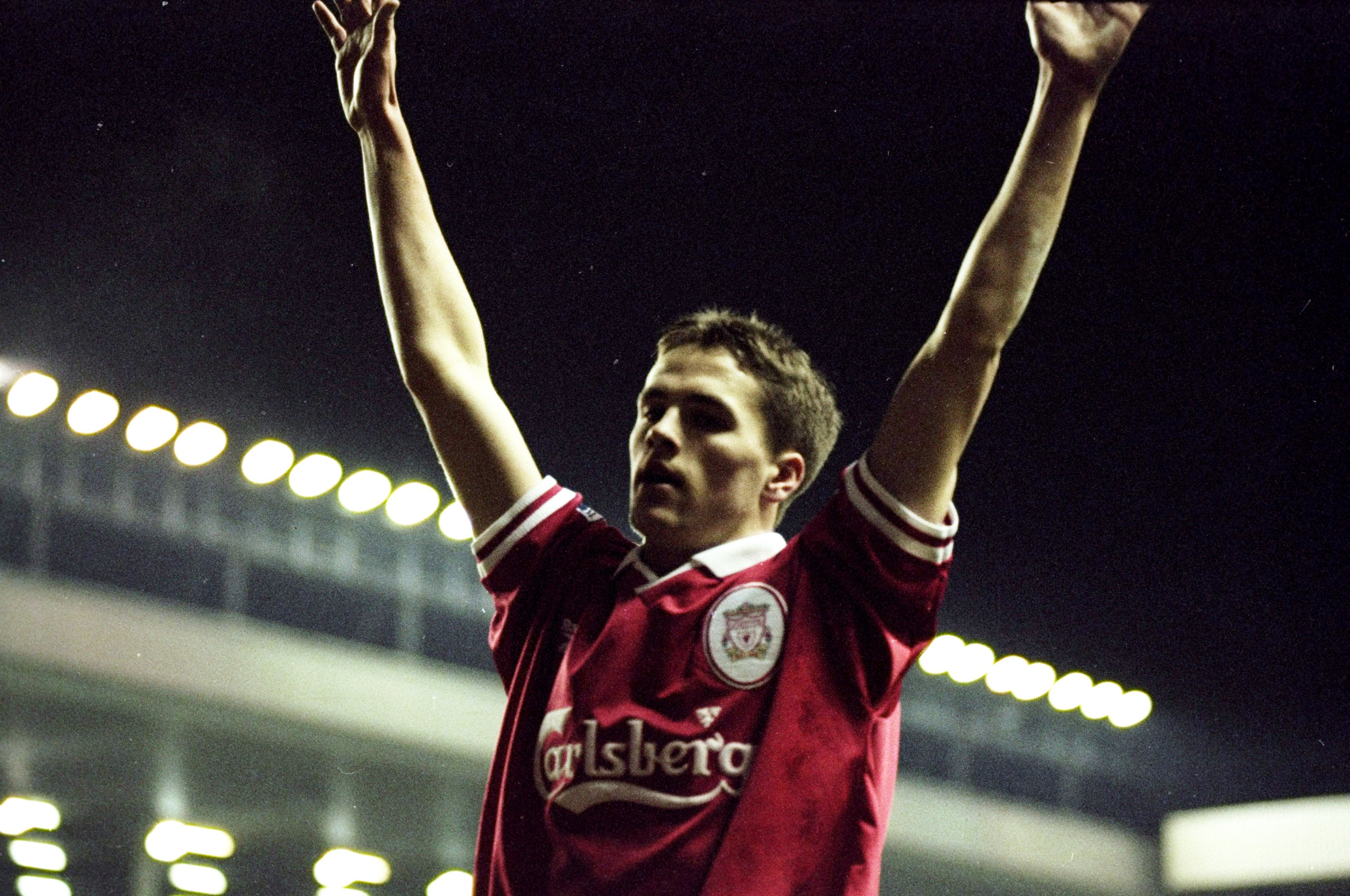 Barry's goal on his debut was very evocative of that Owen finish all those years ago. Pace, incisiveness and a clinical finish which was instinctive and natural. In truth he never looked like not scoring once the chance presented itself and I am sure Michael Owen would have appreciated the technique and ability from his vantage point at Villa Park.
As we know, Owen went on to repeat the feat over a distinguished career for Liverpool, Real Madrid, Newcastle and Manchester United, not to mention 40 goals in 89 appearances for England, so early comparisons should be tempered.
It must also be remembered that Owen's career, in all likelihood suffered from playing so many games at such a young age, as he went on to struggle with injuries and became less effective as his blistering pace diminished as a result. Whilst he remained a clinical bagsman until the end, Owen found it harder to put a run of games together and sadly faded out as a squad player at Stoke City.
However watching Barry's performance and taking note of those attributes on show, there must be a strong feeling within the Villa camp, between head coach Dean Smith and academy boss Mark Harrison, that they have something special in their midst and this type of performance will become commonplace at B6 for many years to come.
Fans love a home grown player and whilst West Brom will rightly take some credit for Barry's development, his strong Villa connections will stand him in good stead to be a firm Holte End favourite.
There will understandably now be calls for Barry to be in match day squads going forward, particularly whilst the striking options remain so thin on the ground. People will suggest that, if he can produce a moment of magic like that against Liverpool, in such a young team, what might he offer playing alongside Grealish, Barkley, Watkins and company. With Wesley likely at least 4 weeks away from his return and Davis perennially struggling to score goals, the option to have Barry's pace and finishing ability to call on may be too much for Smith to ignore, as the stakes increase in the coming months.
Other fans may suggest that it is still too soon for such a step up. They will want to see him improve his physicality and possibly continue to learn his trade on loan in the lower leagues. This most certainly applies to ninety-five percent of young players, however there are occasions when a player is ready and despite their young years, it would be wasteful to not involve them and allow another club to potentially stunt their development.
It will be Dean Smith's job to assess the most productive route for Barry and make the decisions which best suit Aston Villa. However for Villa fans, the chance of seeing yet another prominent Villa fan making an impact at the club, maybe on a 'Michael Owen' scale, will be a mouth watering prospect.