These twelve days towards the end of the month will be tough for Aston Villa.
Words: Mark Jirobe | @VillaMarkPGH
---
______
The news arrived with very little surprise that Aston Villa's game against Everton at the weekend has been officially postponed. A recent COVID-19 outbreak in the Aston Villa camp has now nixed two games to be played at a later date against Tottenham previously and now Everton.
The worldwide pandemic has moulded challenges in every facet of life, not only for footballers but for the everyday person as well. Every person has had to adapt and overcome in the face of some challenges we never thought we would see in our lifetime. Among those challenges, Dean Smith and his Aston Villa squad are going to be faced with playing five competitive matches within twelve days. 
At first glance, there's more than a few things to be considered when playing such a hefty amount of games in a short span of time. But, Aston Villa and manager Dean Smith have been here before if you really give the entire situation some thought.
It will be a full twelve days between the Villan's previous game against Liverpool in the FA Cup, and famously, all of the players involved in that contest were youth academy players. As far as the first team goes, a full nineteen days will have passed by the time they are able to play their next fixture. While there is no telling what players will be fit and ready to go by the time Aston Villa play Manchester City on the 20th of January, this extended period of isolation and reflection might do the Villa squad well.
Science tells us that COVID-19 can affect people in many, many different ways. The long-term effects of having COVID-19 are being talked about more and more as time ebbs forward and the world learns more about the virus through experience. Yet this is just another challenge for a football club that has seen their fair share of challenges in the recent past. 
Keeping up with their fitness while Bodymoor Heath is closed, players have been training on their own, some in very unique ways. Individual player fitness will undoubtedly be monitored and there will obviously have to be squad rotation at some points of this tenacious schedule of games.
A video of Villa Captain Jack Grealish running on a treadmill has been making the rounds on social media, much to the delight of Aston Villa supporters. There has also been media shared of Douglas Luiz with a restriction harness around his waist in his apartment, working on his heading prowess. Examples like these prove that the personality of the Aston Villa players is shining through the smog of a COVID-19 outbreak.
There is still a massive will to succeed within this group of players. No one can question those qualities when it comes to Dean Smith, either.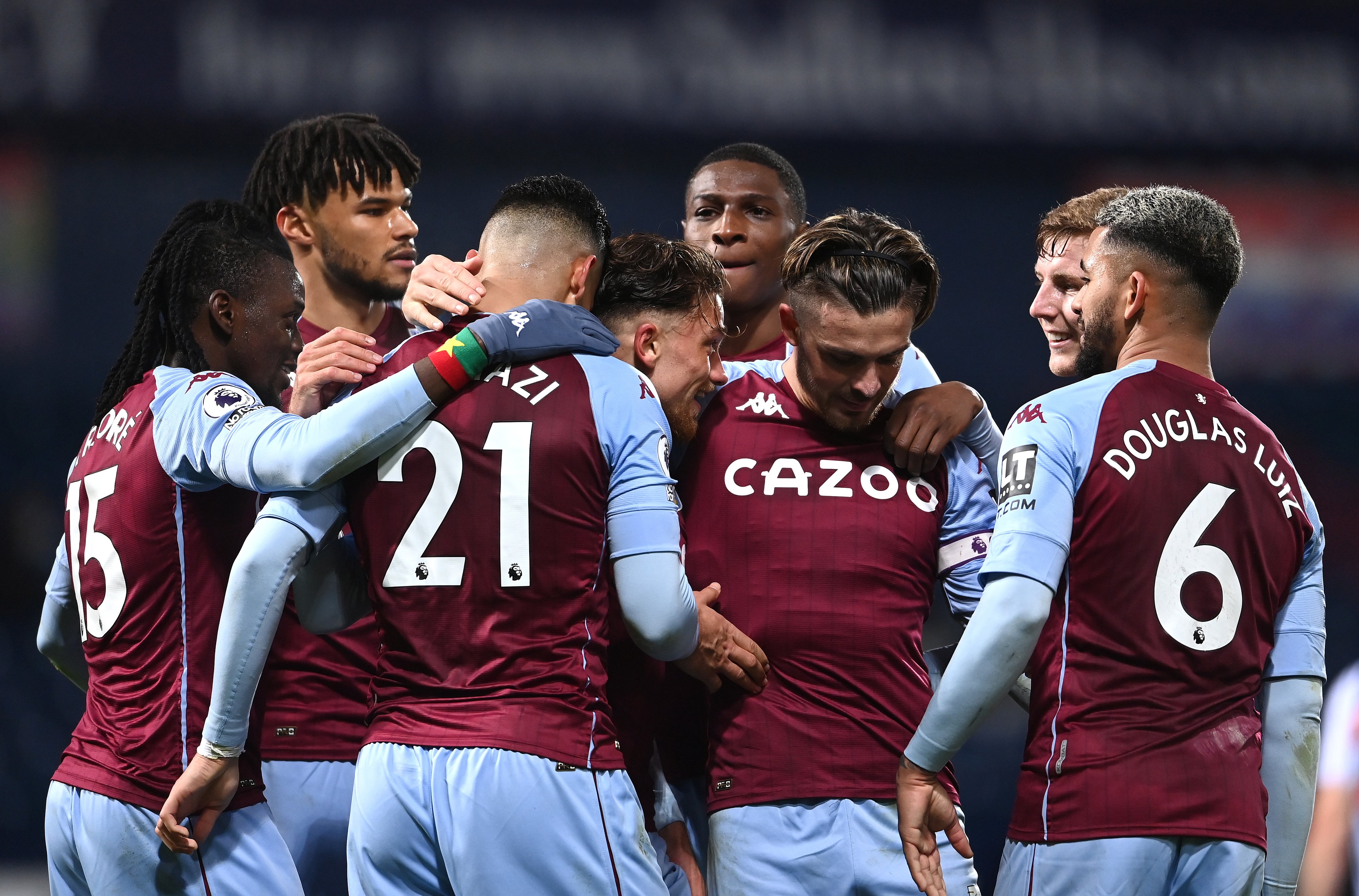 Even a bad memory will remember what Dean Smith was able to accomplish the last time he had any extended time off to work with his players. The work that Smith and his coaching staff did to prepare the Aston Villa squad for Project Restart will go down in the annals of Aston Villa history. Smith worked tirelessly with John Terry, Richard O'Kelly and Neil Cutler during the pause in play last season to practically transform Aston Villa for the better. Villa didn't go on some insane run of form to cling onto Premier League survival on the last day of the season, but the progress and change of mentality was on display to be witnessed. The current situation should not feel new to Aston Villa, it should feel like applying lessons learned previously to what's happening in current times.
Just like during Project Restart, communicating with players when you're a coach has changed. Video calls have become like second nature to every human on the planet and football was not unaffected by this. To put it bluntly, Dean Smith and Aston Villa have been here before. It may not be to the extremes of Project Restart, but there are comparisons between the "then" and the "now" in terms of managing and preparing for upcoming fixtures.
The run of games between the 20th of January and the 2nd of February will not be easy for Villa. And it is nearly impossible to forecast or predict what this extreme run of games will return as far as results go. But in more recent times, the club and players wearing the famous claret & blue of the Midlands giant do not back away from a challenge. Especially with December's Manager of the Month at the helm.
No matter if it was stampeding to a Championship Playoff position, dealing with an injury crisis, a pause of play in the middle of the season or putting faith in a predominantly young squad… Villa has risen to the occasion more often than they have not. Long gone are the days of a club that had no direction, no leadership, no determination and even less talent. If there was any club in the Premier League to rise to the occasion of a COVID-19 outbreak in the middle of the season and succeed under those pressures, it's Aston Villa Football Club.