Aston Villa are apparently working on a cut-price deal to bring Marsielle midfielder Morgan Sanson to Villa Park.
Words: Regan Foy | @findfoy
---
________
Aston Villa are, according to multiple sources, working on a cut-price deal to bring Marsielle midfielder Morgan Sanson to Villa Park in a transfer that is likely to cost around £15,000,000.
The midfielder has previously been linked with the likes of Arsenal in the past, but with the Ligue 1's ongoing struggle with their TV rights package and a number of clubs struggling financially, a number of players are now available at lower prices as clubs find it hard to remain financially sound.
Sporting Director Johan Lange has targetted Sanson specifically, who has played in 11 of Marseille's 18 league games so far – missing several fixtures due to a muscle injury picked up on December 13th.
Sanson's arrival would likely signal the departure of Conor Hourihane or Jacob Ramsey on loan, but the deal could go ahead without either player moving following Lovre Kalinic's loan to Hadjuk Split which has freed space in Aston Villa's 25-man Premier League squad.
This season across 740 minutes of football, we can see that Morgan Sanson is very much a ball-carrier in the midfield. The centre-midfielder has made 440 touches in this time, but only attempted 292 passes. This means that 44% of the time he has had a touch, the Frenchman attempts to take on a man, or run into the final third – rather than opting for a pass. For reference, John McGinn attempts a pass 45% of the time that he's had a touch.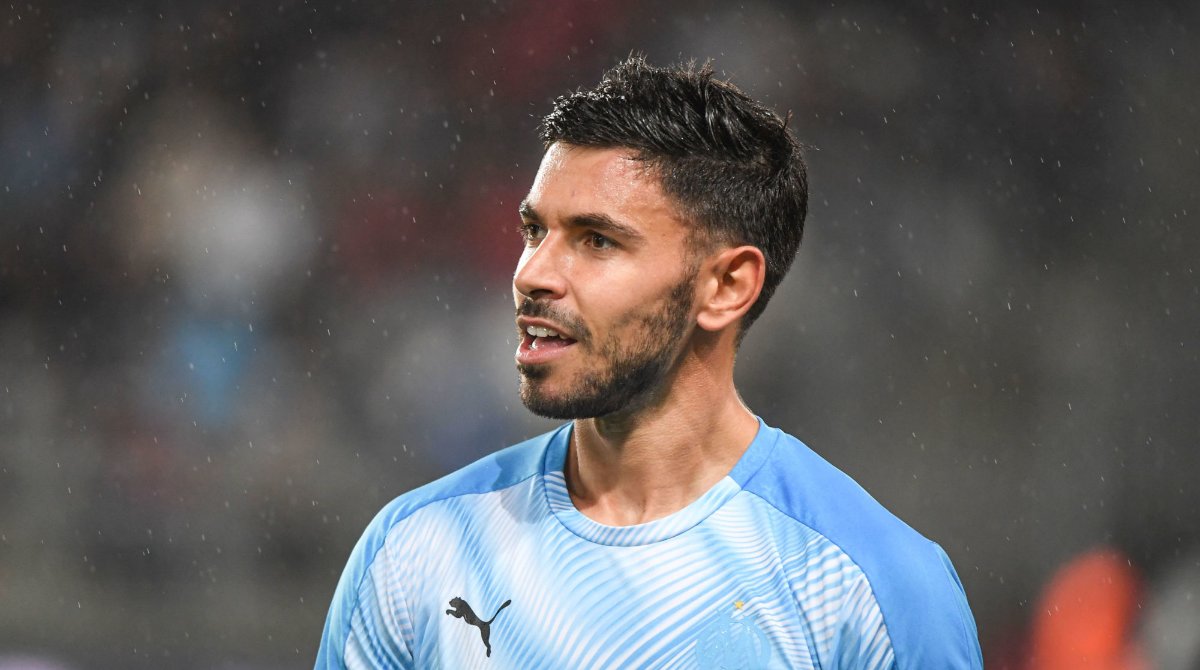 Sanson offers a different dynamic to the current midfield, but also offers back-up and competition to John McGinn. Comparing their statistics for last season, which is a more accurate representation as both players completed 27 (Sanson) and 28 (McGinn) appearances throughout the campaign. Both are around the same height, at around five feet and nine inches, and both offer a similar style of play.
It is unknown whether Johan Lange has highlighted Morgan Sanson as a potential permanent option ahead of making Ross Barkley a permanent move in the summer. The Sporting Director is known for creating 'scouting profiles' – using a player's data and metrics to create a profile for future transfers – and could have used Barkley's somewhat limited information from this season to find a cheaper option abroad. If anything though, he's created a profile of John McGinn instead.
Using data provided by Opta, McGinn and Sanson are much closer in terms of their play than some may think. The French midfielder bests Aston Villa's current number seven in a few areas across last season, including total touches (1386 [+80]), ball recoveries (161 [+10]), passes attempted (816 [+100]) and pass accuracy (86.03% [+5%]). McGinn is on top, however, when it comes to take on success, ground and aerial duels, clearances and interceptions.
So, picture this. Two John McGinn's. One offering more to the offensive state of play, and one offering a little more to the defensive state of play, in tandem. And on counter-attacks, it's a midfield battering-ram rushing forward behind the forwards. Sanson offers a strong conversion rate in front of goal with 17.86% compared to McGinn's 6.98% – but McGinn took nearly 20 more shots than Sanson last season – which at least explains some of the difference there.
It's too soon to predict what kind of role Sanson will take in the midfield, and what kind of role he will take in the squad – but should offer an upgrade on Conor Hourihane as a squad option at the very least – despite the Republic of Ireland international's obvious input into the recent history of Aston Villa.
It is however, clear to see that it's a smart purchase in a famously tight market (made tighter by the ongoing pandemic), for a smaller fee than what has been previously quoted in the past. West Ham had an offer of £25,000,000 rejected in the past for Sanson's services, so for Aston Villa to look for a deal that is £10,000,000 cheaper due to the financial issues of Marseille and the Ligue 1 in general, represents a smart move in this winter window.