Tyrone Mings is as vital to Aston Villa as he has ever been, and the agenda against him needs to change.
Words: Regan Foy | @findfoy
---
______
At times players seem to be carrying the weight of the world, the expectations of a fanbase resting on their shoulders. Some players show it differently than others – attackers will try to become more proficient in front of goal, midfielders will try and carry the ball more. For defenders, it's harder to change your game to counter this burden, and often in doing so, mistakes are made.
Tyrone Mings is as important to Aston Villa as he has ever been – but at this moment he's carrying the fanbases burden. The modern day fan has become so obsessed with instant success and the win-at-all-cost mentality, that if something doesn't quite go right there has to be someone to blame – a scapegoat.
That person of late, has been Tyrone Mings. In the past the moniker has fallen on Wesley Moraes, Conor Hourihane, and Ashley Westwood. Social media is awash with abuse and discouraging comments about the England international's performances, despite the fact that he's an integral part of how we play and how we defend.
Players will dip in and out of form. Take Ollie Watkins, for example. The club's record signing was in fine form earlier in the season before going on a nine-game barren run without a sniff at goal (helped in part by the offside flag and the Video Assistant Referee), yet since he found the back of the net again, he's back amongst the scoresheet.
Tyrone Mings is currently suffering poor form. It hasn't really had an effect on the way he defends or plays – he's still playing as he did when the fanbase fell in love with him during Aston Villa's promotion season – a behemoth at the back. But the added pressure from the fan base will take a toll on mentality, and when you're trying to be an exceptional leader (which he is) amongst other things, mistakes are bound to creep in whilst the mentality is suffering.
It's cyclic issue. Fans get on players back, and criticise, and player's form suffers. Player continues to play bad or make mistakes. Fans lose patience with player. Player finds form again, player is adored by fans. And rinse and repeat.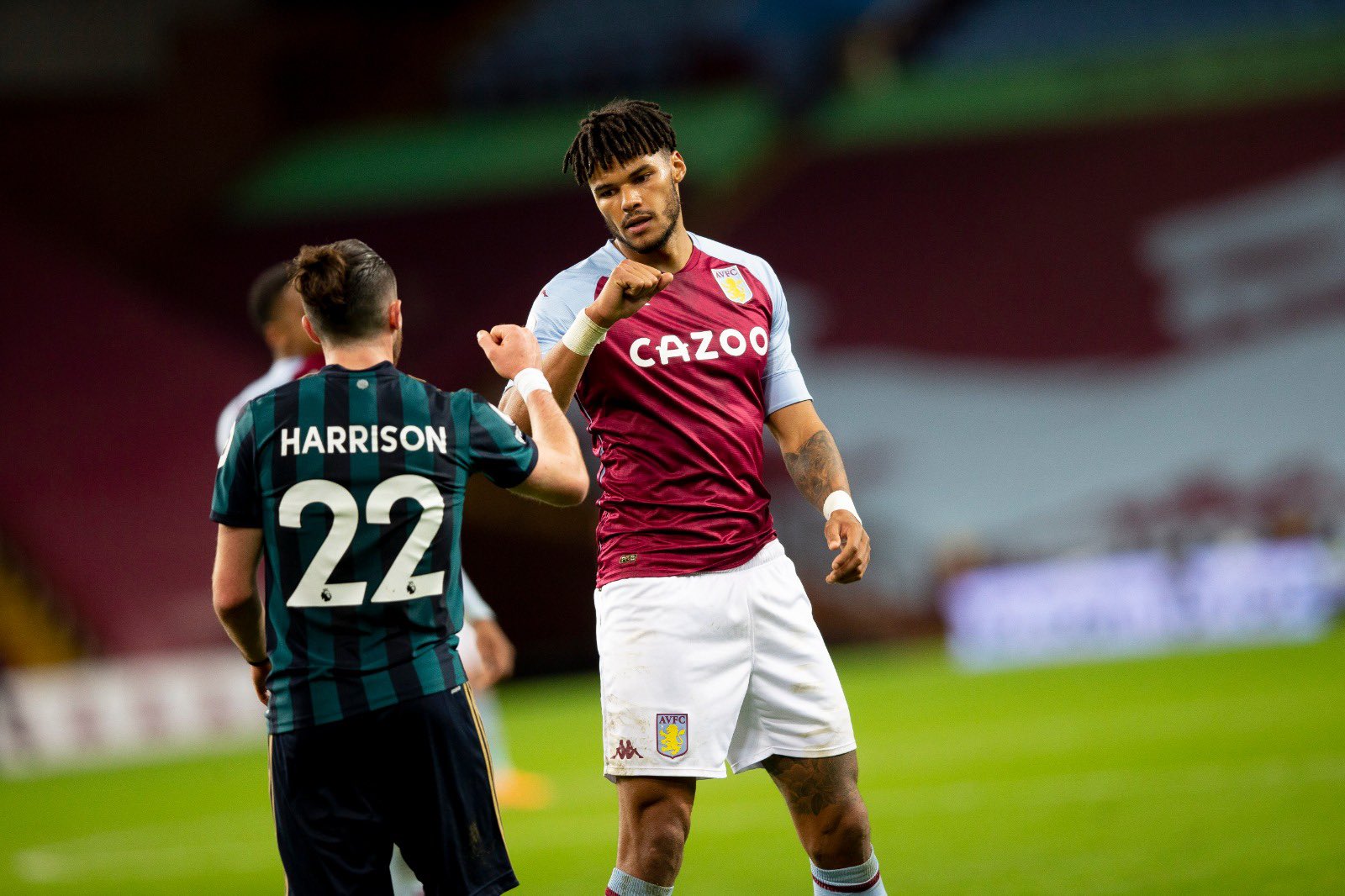 As it stands, Tyrone Mings is just as important as Ezri Konsa – who seemingly cannot put a foot wrong this season. Yes, Konsa took a number of games to be dribbled past in this campaign, but Tyrone Mings was only a single number behind his partner in that regard.
Mings has managed 90 more minutes than Konsa this season through Ezri's illness back in December – but across that it's clear to see that they are an effective partnership that work well together.
Konsa is adept on the ground, offering up a Ground Duel Success of 82.7% per 90 minutes. Tyrone on the other hand, is stronger in the air making almost 70% of his aerial duels a successful one.
Villa's 'leader without an armband' is a vital part of how Aston Villa play and a key part of us playing out from the back. The centre-back has made 990 touches so far this season, over 250 more than Ezri Konsa. He has also attempted nearly 300 more passes this season. Mings seemingly loses the ball so often because he's on the ball more often, it's as simple as that. The more you're on the ball, the more chance you have of losing it. To counter that though, Mings has also made 36 more ball recoveries – meaning his positioning is great, or the opposition are focusing most of their play down the awkward left side of the pitch.
Alongside those data, gathered by Opta, Mings has also made more clearances, more interceptions and more blocks than Ezri Konsa this season, including a last-man tackle.
This isn't a "who's better than who" article. This is a warning article. Players make mistakes, players form will not improve when they are being targeted on social media – with people tagging their accounts into tweets lambasting them. When will fans learn that the side and the fans win together, and lose together? What benefit does open criticism have towards a player and their mentality?
The agenda against Tyrone Mings needs to change or we risk further impacting one of our star players – someone who has been so integral in our recent history. We lose? Get behind him. He makes a mistake? Get behind him. It's as easy as that.