Aston Villa have signed a senior member of staff from FC Kobenhavn again – with 26-year-old Frederik Leth joining as 'Head of Football Research'.
Words: Regan Foy | @findfoy
---
_______
In September 2020, 26-year-old Frederik Leth was appointed as the new Technical Director of FC Kobenhavn (Copenhagen) following the departure of Johan Lange, who joined Aston Villa as Director of Football.
Leth was originally the Head of Scouting & Analytics at the Danish club, before he was promoted to the director role. The board at the club are quoted as saying that he was 'analytically gifted', 'talented' and has been a 'key figure in developing Copenhagen in terms of structure, data and science'.
Rumours of Leth moving to the Premier League started just a few months later, with the then Technical Director announcing he would be resigning from his post by the end of the year after a structural reorganisation.
Original rumours stated that Frederik would be joining Aston Villa as 'Lange's right-hand man' – but other news died down towards the end of 2020.
Today, February 2nd, we can confirm that Frederik Leth has started at Aston Villa Football Club in the 'Head of Football Research role' after serving his notice period at FC Copenhagen.
The role means that Leth will work closely with Johan Lange and other Heads of Department to ensure that "evidence based practice is as relevant and contemporary as possible".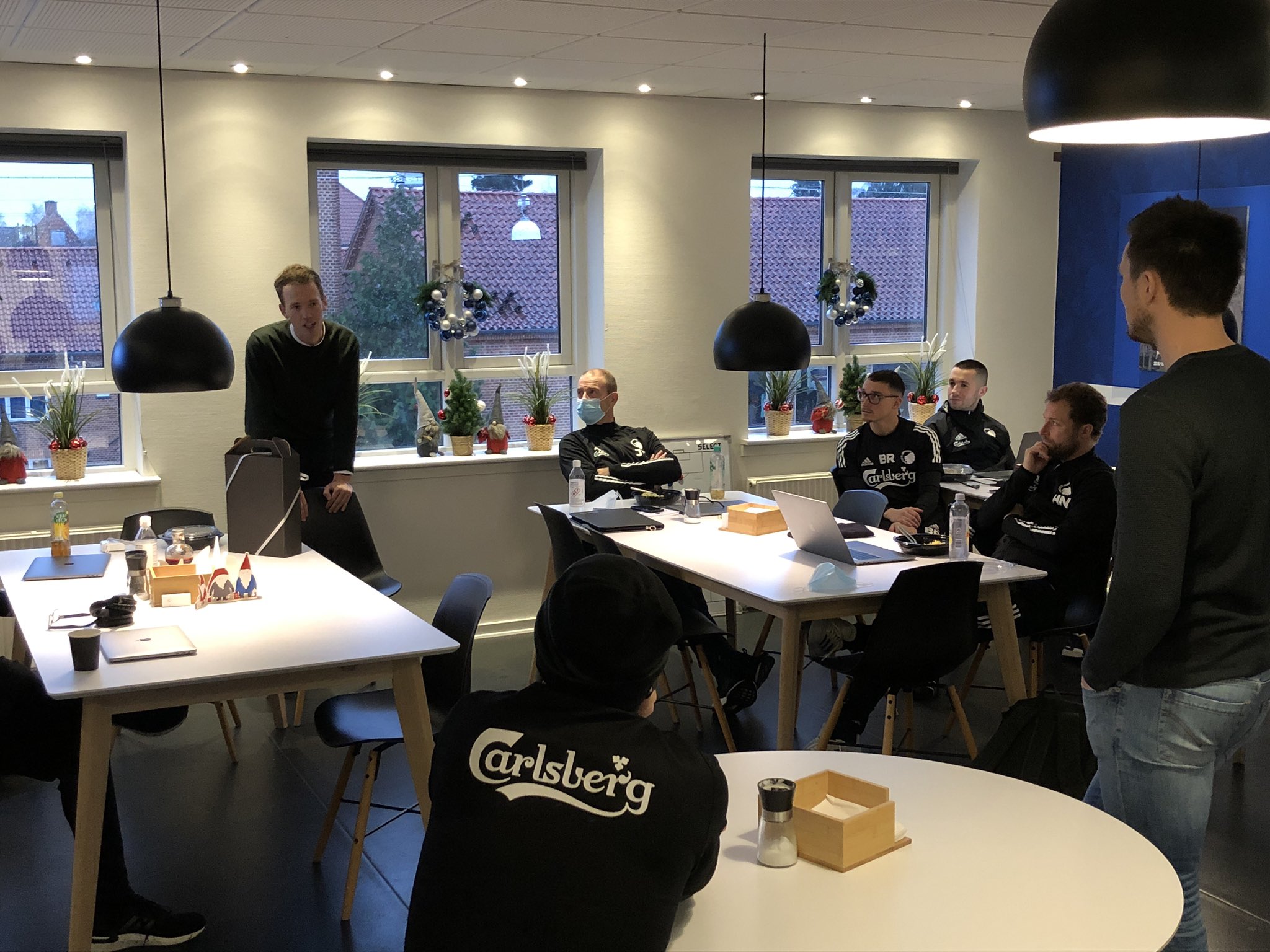 The pair have several years of experience of working together, and Frederik Leth's professional experience, analytical mind and work ethic have obviously impressed Lange enough to make a move to work with him once more.
Leth had told Danish newspaper Ekstra Bladet that he had "eight good years with FC Copenhagen" but felt that it was "time for a new direction".
The Head of Football Research role is a new one at Aston Villa, and a rare one across the entire league.
According to TrainingGround.Guru, only two other clubs employ similar roles, with Chelsea's Head of Research and Innovation Ben Smith, and Head of Research and Insights Andrew Gilligan who works for City Football Group.
It's likely we won't hear much about Frederik Leth's day-to-day role at the club and what shape his work will take, but it's a positive step in the right direction as Aston Villa work towards their return to the elite.