Aston Villa have struggled to beat West Ham over three previous attempts since returning to the Premier League.
Words: Guy Poxon | @GuyPoxon
---
_____________
Villa have been unable to beat West Ham after three attempts since promotion back to the Premier League. It's not for lack of effort, though, as Villa's 0-0 and 1-1 draws last season marked important performances which ultimately kept Villa in the Premier League. Aston Villa were unfortunate not to take all three points from West Ham in last season's fixture at Villa Park, where the Hammers must return again for Wednesday's clash. 
But West Ham face a very different side at Villa Park this season. Admittedly, the Hammers took advantage last time the two teams played, but it was certainly a smash-and-grab performance – one that Villa really should have won.
A difficult night, but a good performance
The 2-1 loss to West Ham at the London stadium in 2020 saw Villa miss two big chances from Trezeguet and Watkins, while Watkins also missed a penalty and had a very tight VAR offside decision rule out a last minute goal. West Ham amassed an xG of only 0.57, to Villa's 2.39 (not including the offside goal), which really indicates the manor that Villa dominated the game.
All too often, though, we have seen that the team who deserves to win doesn't always take the spoils. The reality is that West Ham's dangerous set pieces left Villa 1-0 down not long after the first ball was kicked. Zonal marking saw McGinn lose his man, giving the lofty Ogbona a run on Targett, who was unable to divert the centrehalf's powerful header. We saw a similar situation against Burnley when Mee escaped the zonal marking system for a free header, and with West Ham's height & power a potent aerial threat this season, Aston Villa will need a much better strategy for defending set pieces. (especially corners).
Villa's defense has been outstanding – one of the best in the league – this season. However the loss against West Ham was grounded in a couple of defensive errors which the opposition made full use of. For the Hammers' second, Jarod Bowen was afforded too much space in the box, and a quick cross from Benrhama found the 1.75cm forward who finished cleverly with his head.
But the positives were plain to see for Dean Smith. West Ham's compact shape and quick transition into their defensive block allowed Targett to get up the left hand side quite readily. In truth, his crosses found Watkins on a couple of occasions and West Ham's defensive shape will mean that the shape of Villa's cross from Targett, Grealish and Traore will be important for Wednesday's clash.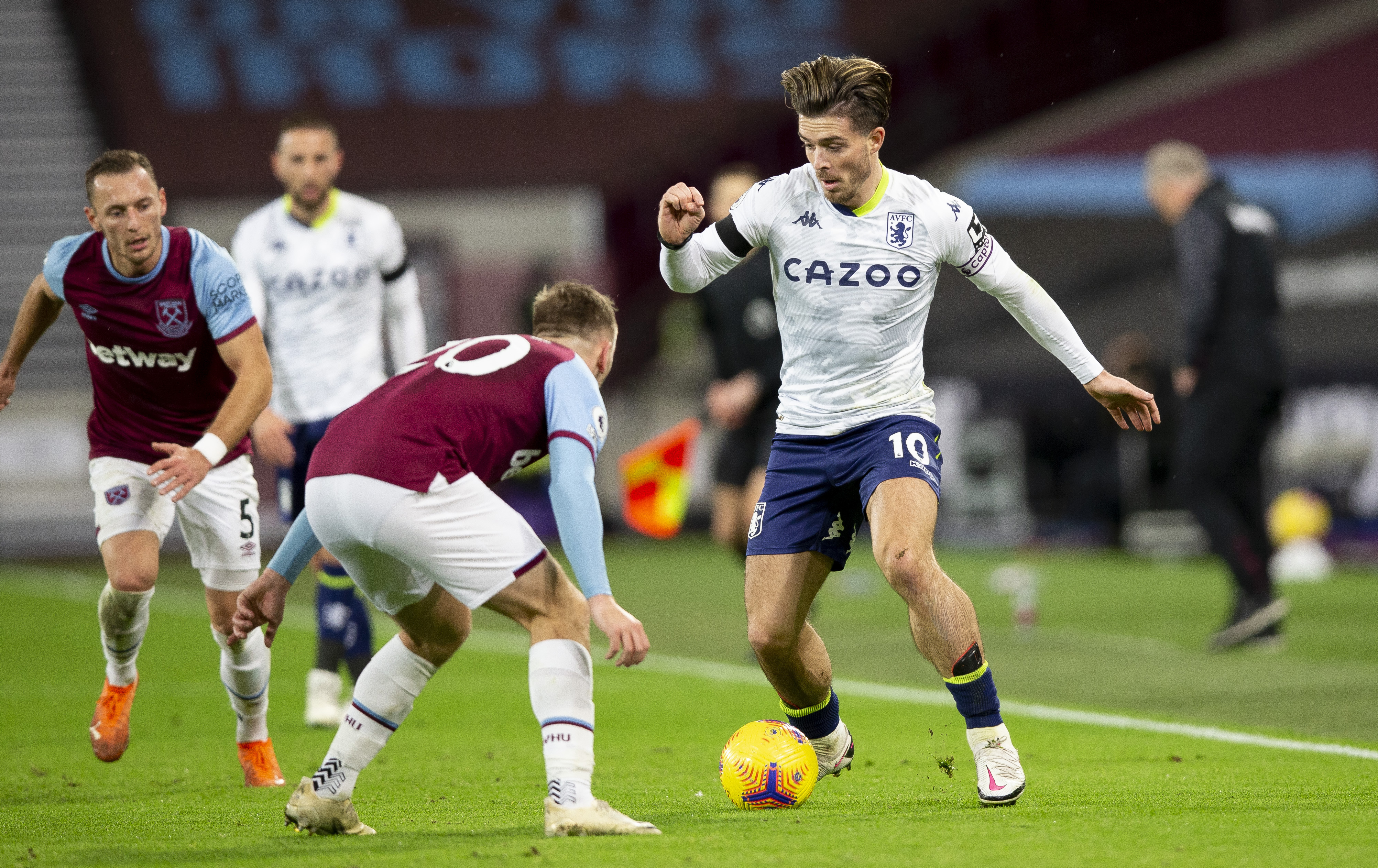 What's different this time?
Villa have Barkley to add to the starting 11 this time around. His athleticism in Conor Hourihane's place and recent goal against Southampton will give Villa another dimension to work with, and his late runs in the box give crosses from Targett and Traore another man to aim for aside from Watkins.
We may see Villa's new signing, Sanson, make a cameo for his first appearance (likely off the bench). Like Barkley, his quality would give West Ham something else to think about.
Meanwhile, Traore's bedding into this Villa side has been a revelation since that West Ham game. He's found his feet, and his shooting boots, since coming into the team after Ross Barkley's injury again Brighton. The West Ham game happened too soon after his integration into the squad, but since that game he has provided 4 goals and 1 assists. Traore has become more efficient with his shots than Trezeguet, outperforming the Egyptian's goalscoring record this season despite posting fewer xG per 90 minutes. That added quality could be important against a stubborn West Ham defence. Trez actually scuffed a gilt-edged chance in the West Ham match last year, one that you would expect Traore might tuck away.
How can Villa get at West Ham?
West Ham have been good in transition – turning attack into defense by getting back into their shape very, very quickly. However, there is one situation where West Ham tend to leave themselves quite open; and it's usually after they have attacked a set piece.
West Ham's defensive prowess this season has come in part because of outstanding form from Ogbona and Soucek, but they vacate the defence when coming up the pitch to help West Ham when attacking set pieces and this leaves them often exposed to a counter attack. Most recently, Liverpool hit the Hammers with a counter attack after a corner for Liverpool's second goal, where Mo Salah's pace allowed him to get in-behind straight after Liverpool cleared the ball. If Jack can stay high up the pitch on the left, he will get space after a West Ham set piece, but Villa must make sure they defend properly this time otherwise Martinez will be picking the ball out the net, rather than launching a ball up to Grealish.
In general, West Ham's compact shape actually gave Watkins plenty of opportunities to make his trademark run-in-behind last time out. There aren't too many strikers in the league this season who can make the runs that Watkins can make, and that is why West Ham struggled to deal with him. Smith will hope his record signing will take advantage if he gets the same joy again.
That compact shape has also proved shaky in the last 15 minutes of both halves for West Ham. Interestingly, they have shipped 52% of their xGoals Against in the final 15 minutes of both halves, with the 76+ minutes proving a difficult period for the Hammers to cope with. Perhaps their defensive solidity is taxing on players' stamina, but either way Villa we see that as an opportunity to pile the pressure on.
With West Ham coming off the back of a bad defeat to Liverpool, they may be low on confidence. Let's hope Villa can finally get the three points against the Hammers following a few good performances in past fixtures.