Aston Villa Women face Tottenham Hotspur Women this weekend.
Words: Bruna Reis | @BrunaSportsJour
---
_________
Aston Villa Women welcome Tottenham Hotspur to the Bank's stadium on Saturday, February 6 for matchday 11 of the Women's Super League.
Both sides will be hoping to improve from their 4-0 defeats to current league champions Chelsea in mid-week and last weekend respectively.
The Villans saw their home fixture to Arsenal postponed for the second time this campaign due to severe weather and that may have been an optimistic factor both mentally and physically for the players ahead of the tough run of fixtures.
These teams will be facing each other for the second time following Spurs' 3-1 win at the Hive London stadium in mid-December. A win for the hosts will see them put double figures on the board after two wins, one draw and eight losses.
With fellow relegation battlers, Bristol City Women also adding points to the board last time out against Brighton & Hove Albion, the gap has shrunk to just two points from the relegation zone with things starting to become more intense at the bottom of the table.
Spurs sit just five points from the Villans in seventh place.
The new interim Villa manager, Marcus Bignot made his debut in the Chelsea loss but emphasised the team's spirit in heading towards the right direction for the second half of the 2020/21 campaign.
"We'll take positives from the game, they didn't cut us open like they're capable of doing. For them to put that performance in off the back of one session shows me that I'm encouraged.
"Moving forward, I'm encouraged that we're going to have a strong second half of the season."
A triumph for Rehanne Skinner would put her team just outside of top four.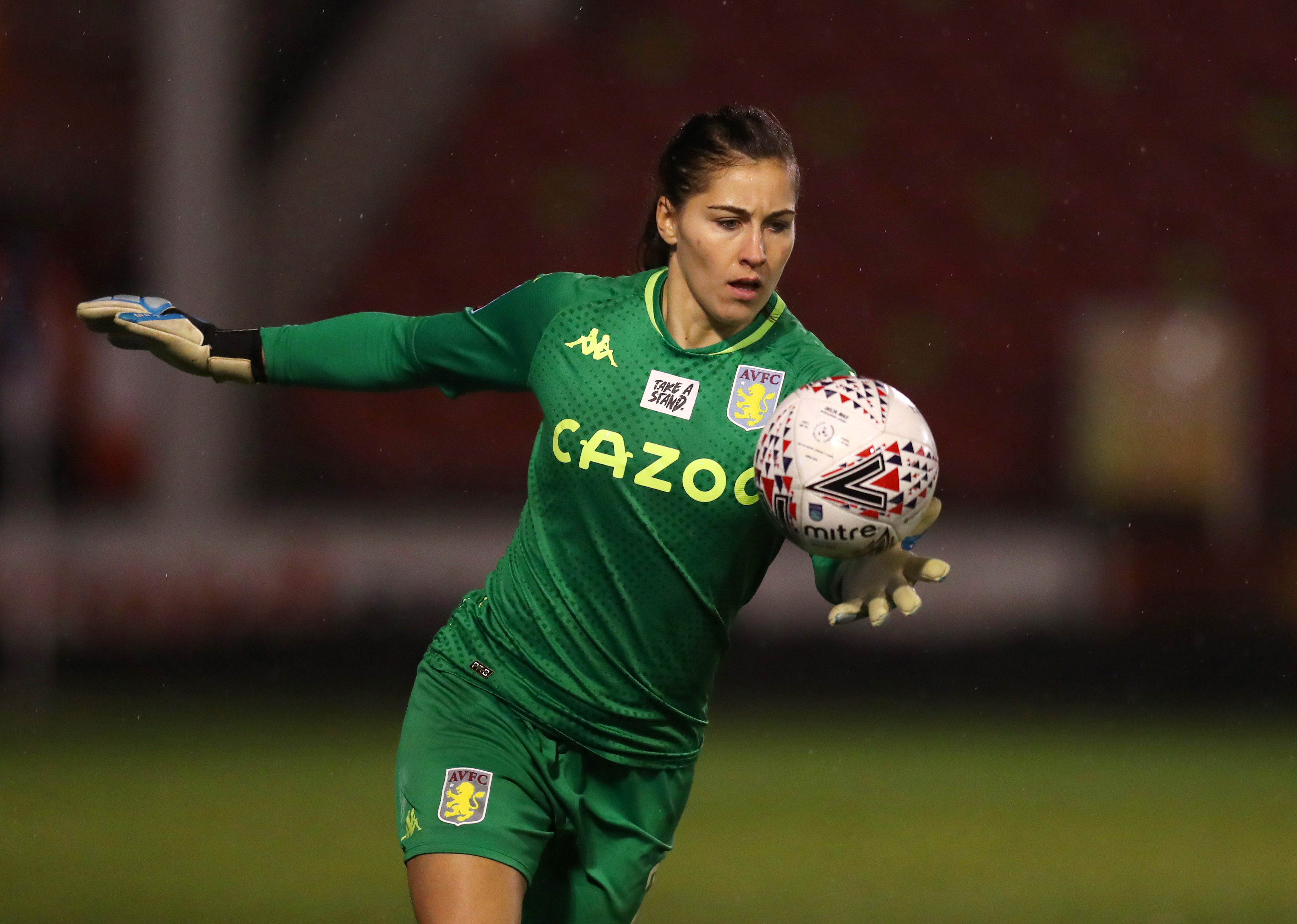 Predicted Line-ups:
Aston Villa: Weiss, Ale, N'Dow, Asante, Haigh, Haywood, Ewers, Hayles, Iwabuchi, Larsen, Hanssen.
Tottenham Hotspur: Mikalsen, Neville, McManus, Zadorsky, Harrop, Kennedy, Percival, Davison, Graham, Addison, Naz.
Ones to watch:
Since signing for Gemma Davies' side in July of last year, Stine Larsen has settled well into life at the Birmingham club and despite only scoring two goals in all competitions so far, she has shown strength up front and has caused trouble for her opponents in defence. The Danish is a smart player who links up with midfield to create chances in going forward.
On the other hand, Australian international Alanna Kennedy has made 12 appearances under Skinner this season and left an impressive display in most games. She is able to break down the play and recover the ball in midfield, a role where it is unusual for her to feature but has so far given a positive response.
She has also signed a permanent deal with the club which was initially only a loan from Orland Pride until the end of 2020.
"When I signed there was always the potential for me to stay longer and when the decision had to be made, I didn't feel ready to end my time here," the 25-year-old said.
How to watch live:
The fixture is scheduled for a 12:30pm kick-off and will be available to live stream on the FA Player app.